'The Handmaid's Tale' Season 5: Esther Keyes 'Will Cause Quite a Stir,' Mckenna Grace Says
Mrs. Esther Keyes was a shocking new addition to The Handmaid's Tale Season 4, but a welcome one. Played by 15-year-old Mckenna Grace (you know, the actor who's played the younger version of your favorite stars), the child bride served as a reminder of what awaits young girls in Gilead. Esther started the season as defiantly as she ended it, but June motivated her to rebel against Gilead even more. Although she ended the season giving in to Aunt Lydia's wishes (she has to be alive to fight back, after all), Grace says the character will "cause quite a stir" as a radicalized Handmaid in The Handmaid's Tale Season 5.
[Spoiler alert: This article contains spoilers for The Handmaid's Tale Season 4.]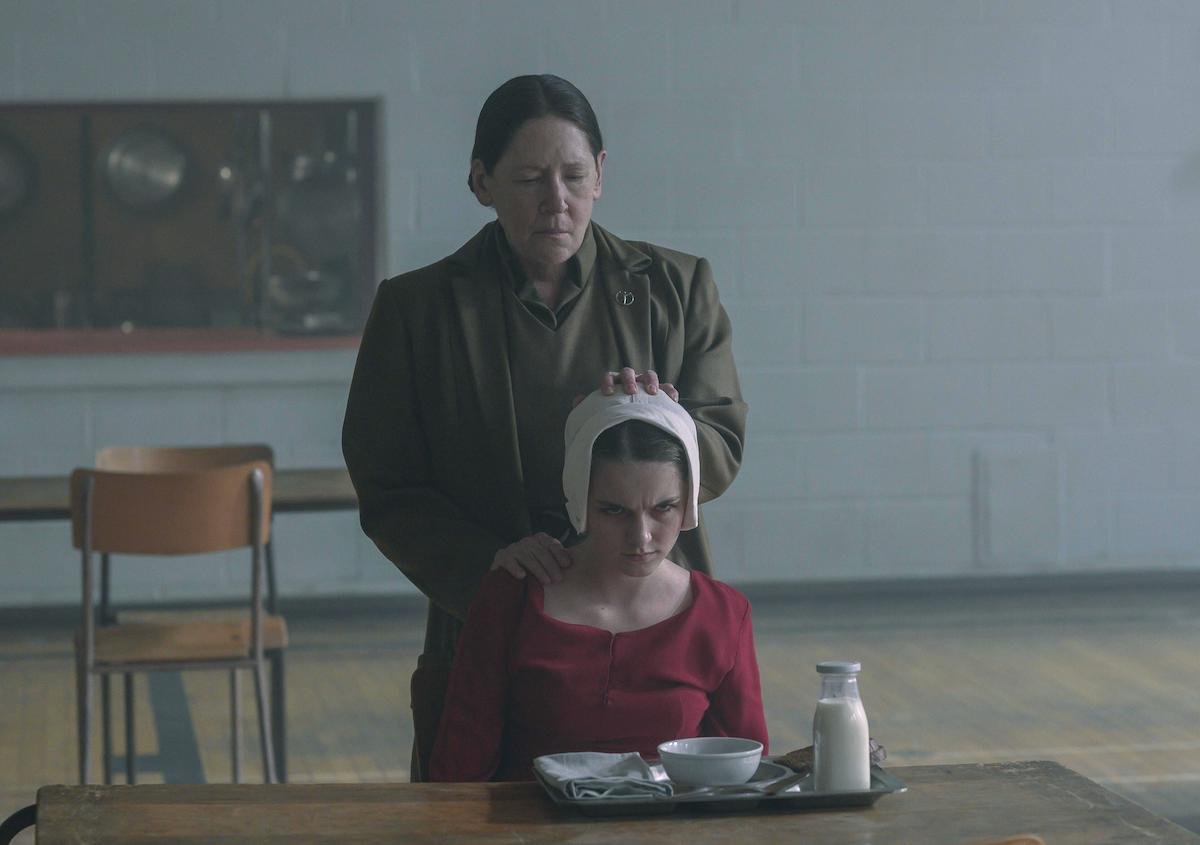 Esther is part of a new generation of Handmaids
Viewers first met Esther in The Handmaid's Tale Season 4 Episode 1, "Pigs." And by the end of it, she murdered her abuser with June's encouragement. A bit much for a 14-year-old, but that's the kind of brutality Gilead forced her into. June was also fully radicalized at this point, she and wasn't in the best headspace to be leading impressionable youth. But if there's anything season 4 showed, it's that June's revenge for horrendous abuse will be carried out with an eye-for-an-eye mentality moving forward. Emily and other Gilead refugees may follow suit.
Esther and Janine are the only Handmaids left in Gilead that fans know. While Grace isn't confirmed for season 5 just yet, comments from showrunner Bruce Miller and Elisabeth Moss indicate she'll be part of season 5.
Grace reacted to the response to her character in an interview with The Hollywood Reporter. And while she sees June and Esther as their own characters, she says Esther emulates herself after June. She also talked about how Esther is the face of Gilead youth rebelling against the oppressive regime. She said:
"I've never heard it worded that way, Esther being part of a new generation of Handmaids. That's kind of crazy. We've all seen what she's done. We've all heard her stories and seen her fight. I have a lot of things that I think she could do! I think she definitely can be part of this rebellion and the new generation of Handmaids. She will cause quite a stir."
RELATED: 'The Handmaid's Tale': Is Esther Keyes the New June? Mckenna Grace Weighs In
Esther would be excited by Fred Waterford's death in 'The Handmaid's Tale,' Mckenna Grace says
Esther delivered some of the season's biggest shocks, but none as big as Fred Waterford's death. The Commander was killed by June and other ex-Handmaids in a brutal salvaging in the season 4 finale. And it was the most cathartic episode of the entire series. After escaping to Canada, June struggled with figuring out her next steps. Luke and Moira urged her to move on and try to heal.
She eventually chose revenge. Had it not been for Mark Tuello making a plea deal with Fred things might have gone differently. While Luke couldn't support June's decision, Grace said Esther absolutely would have.
"I feel like she would think it was insane. 'I've got to get out of here — yes!'" Grace said. "She'd be stoked; it would definitely give her a newfound sense of hope given where we left her."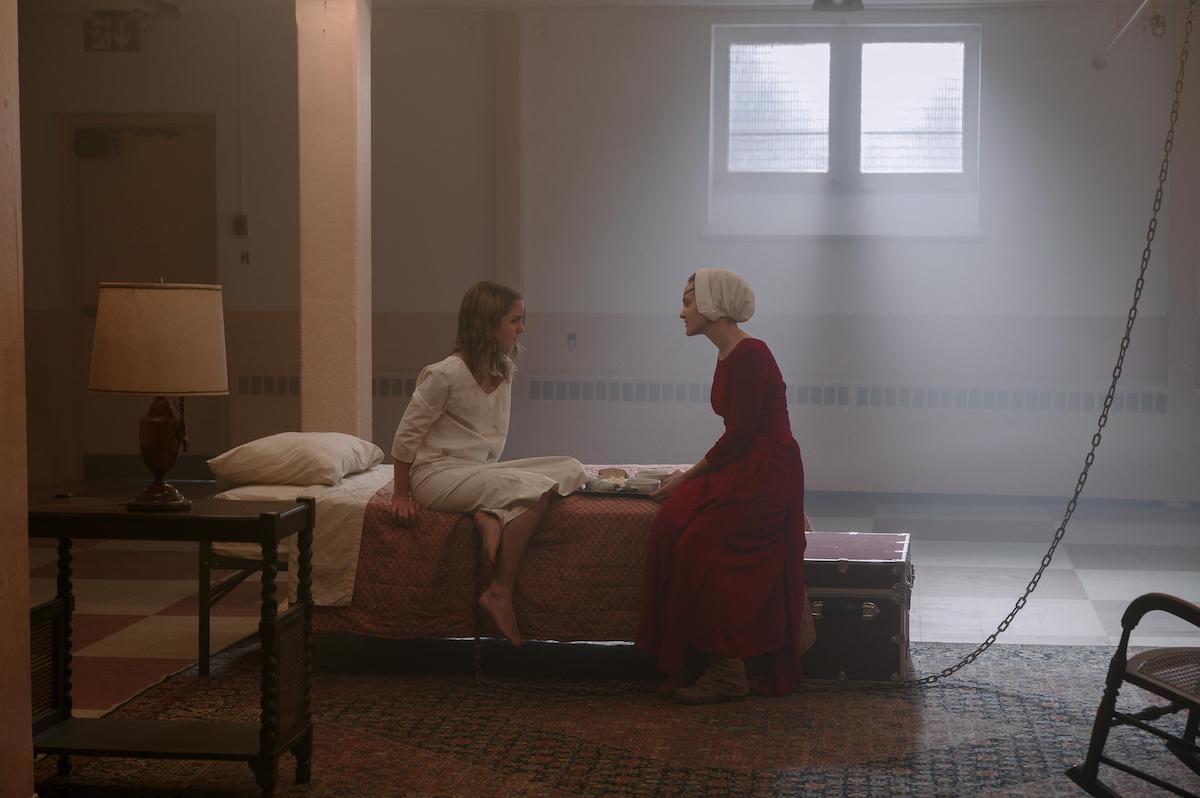 RELATED: 'The Handmaid's Tale' Season 5: Showrunner Reveals Serena Joy's Reaction to Fred's Demise
What happens in 'The Handmaid's Tale' Season 5?
Esther's fate is up in the air. But if she is part of season 5, she'll undoubtedly get word of June's actions and be inspired. And while Janine is teaching her how to stay alive in Gilead, that doesn't mean she wouldn't try to escape if given another chance. Miller told The Hollywood Reporter:
"If you consider what Janine's been through, she is now walking around the Red Center and she's not getting beaten, she doesn't have a new assignment. She's doing very well with her less-confrontational management style — to go along and get by and, when the opportunity comes along, run for the train crossing. But Janine is June's heart in Gilead. June would do anything to get Janine out now. I think she feels responsible for her and Esther, too. So what happens to Janine and Esther definitely affects June as the hub of our wheel."
Aunt Lydia might have a new pair of formidable, rebellious Handmaids on her hands in The Handmaid's Tale Season 5.