'The Handmaid's Tale' Season 5: Janine and Esther Fan Theory Connects to 'The Testaments,' but Keeps Them in Gilead
What will happen to Esther and Janine in 'The Handmaid's Tale' Season 5? Fans on Reddit have a theory that connects directly to 'The Testaments.' But unfortunately, it would mean they stay in Gilead. Read the theory here.
Esther Keyes learned a valuable lesson from Janine Lindo in The Handmaid's Tale Season 4: How to survive in Gilead. The two now have an unexpected bond. And in The Handmaid's Tale Season 5, fans are hoping they'll wreak havoc. But exactly how they'll be able to do that remains to be seen. Can Esther and Janine be part of Mayday while at the Red Center and under Aunt Lydia's watchful eye? One fan theory suggests they'll actually end up being part of a particular plot from The Testaments that would allow them to be part of the resistance.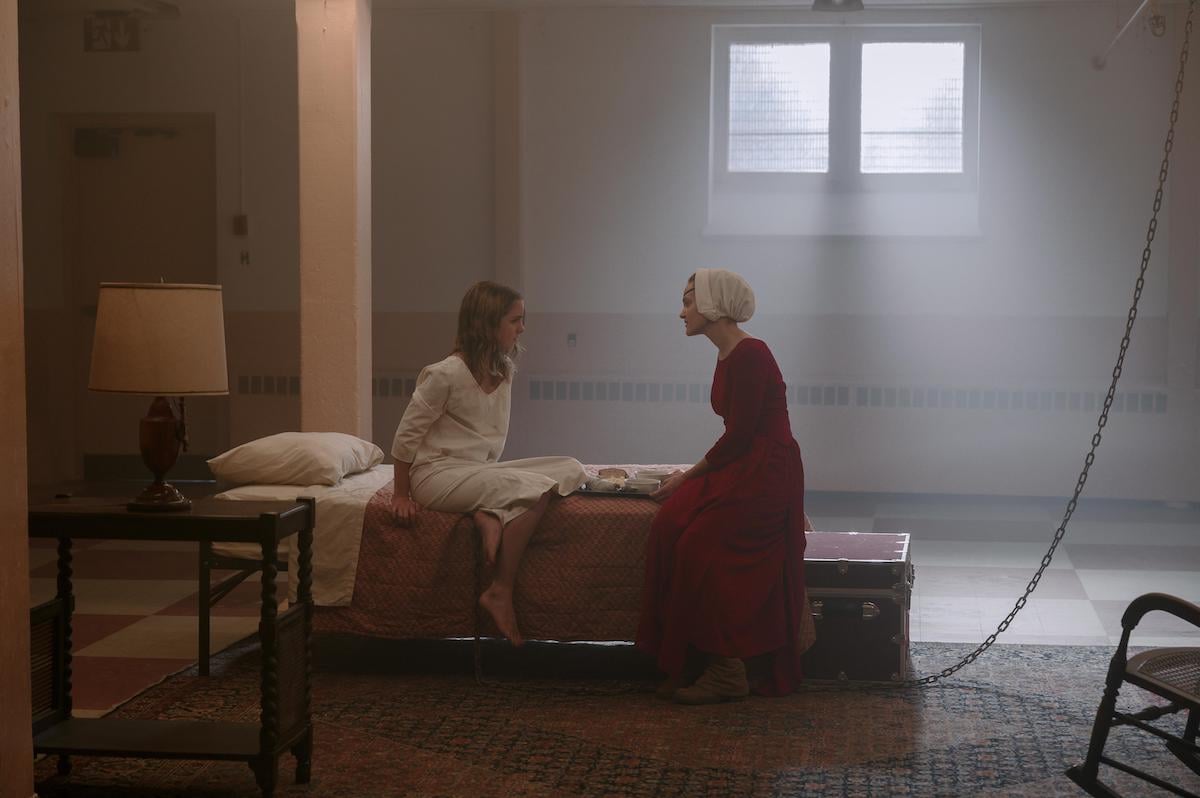 What happened to Esther in 'The Handmaid's Tale'?
Esther helped June, Janine, and the other Handmaids on the run in the beginning of The Handmaid's Tale Season 4. They all were eventually caught, and Esther was arrested. She didn't reappear until episode 9, "Progress." And much to everyone's horror, the teenager was a Handmaid. It was another of the few examples of Gilead Wives being punished for their transgressions. And clearly, Esther's crimes were egregious enough for her to be labeled a "fallen woman." But she was forced to be a Handmaid instead of being sent to the colonies.
Played by 15-year-old Mckenna Grace, Esther protested at the Red Center through a hunger strike. The scene was almost an exact replica of a June scene from season 2 episode 1. But this time, Janine was there to witness it all.
June and Esther both made the mistake of thinking Janine having different priorities meant she had submitted to Gilead. Janine wants the regime to be taken down as much as anyone else. But she's also going to survive to see that ending and try to find some light along the way.
What are Pearl girls in 'The Testaments'?
In season 5 and beyond, fans on Reddit think Janine and Esther will stir things up by becoming Pearl Girls. Think of Pearl Girls as Gilead missionaries. They're detailed in Margaret Atwood's The Testaments, and they're basically Aunts in training. They start out as Supplicants. After years of training, they become Pearl Girls. The women are sent in pairs to various countries to try and recruit women to come to Gilead. If they bring back a "pearl," they're promoted to Aunt. Lydia created the position herself.
One Reddit user hopes Esther and Janine will become the first Pearl Girls and use their positions to collect intel for the resistance. They wrote:
"I think Esther and Janine were nods to the supplicants and Pearl girls in TT. It would be awesome to see them become supplicants and informants for mayday so we understand the Aunts more on the show and that power structure. (TT was a good read to really explore the Aunt world)."
June, Nick, and Luke are all part of Mayday in The Testaments as well. Even Lydia works with them.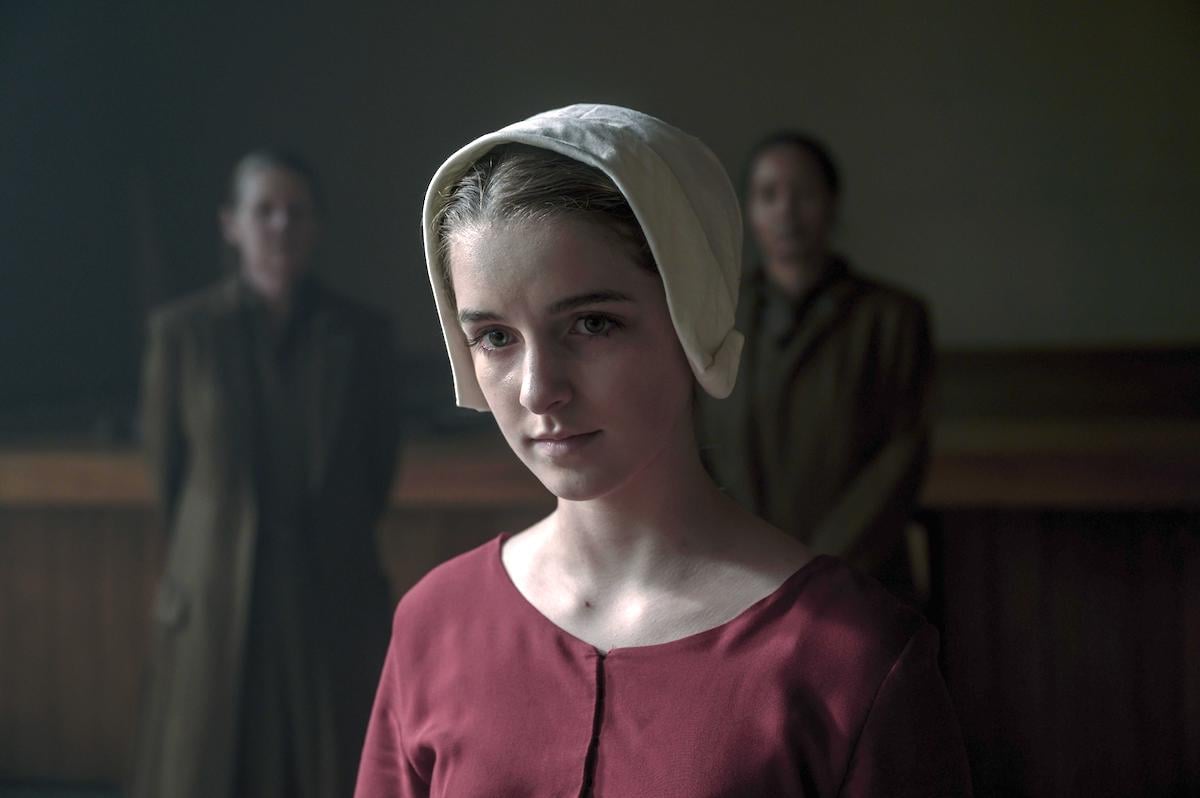 What's next for Esther and Janine in 'The Handmaid's Tale' Season 5?
Other fans are speculating that Janine could become an Aunt herself as a means of survival. She said in season 4 she'd rather die than be a Handmaid again. And a line in The Testaments states, "It's truly amazing what people get used to, as long as there are a few compensations." If she feels trapped in Gilead, she could opt for a more tolerable placement. But showrunner Bruce Miller told Variety not to give up hope on Janine just yet. He said:
"Gilead has changed, Janine has changed, and Esther has changed. It's like June pulled the pin out of that poor girl and left, and now they're in the red center; god know what the could do. She's amazingly volatile and dangerous, so June's legacy is living on in Gilead in a big way."
Janine becoming a Supplicant and/or Pearl Girl as a way to infiltrate Gilead from the inside seems on par with the character's development. And pairing her with Esther would make them quite the formidable team.