'The Handmaid's Tale' Season 5: Yvonne Strahovski Hopes This Serena Joy Fan Theory Comes True
The Handmaid's Tale Season 4 finale left fans wanting more of Serena Joy. Mainly, they want to know what her reaction to Fred's death will be. Her husband's demise changes everything for the expectant mother. And while she is capable of taking care of herself, in a world like Gilead, Fred was Serena Joy's protection. Without him, she's headed for even more dangerous territory in The Handmaid's Tale Season 5. Serena Joy actor Yvonne Strahovski has her own ideas about where the show will take her character next. And she's hoping to be able to carry out one particular fan theory.
[Spoiler alert: This article contains spoilers for The Handmaid's Tale Season 4.]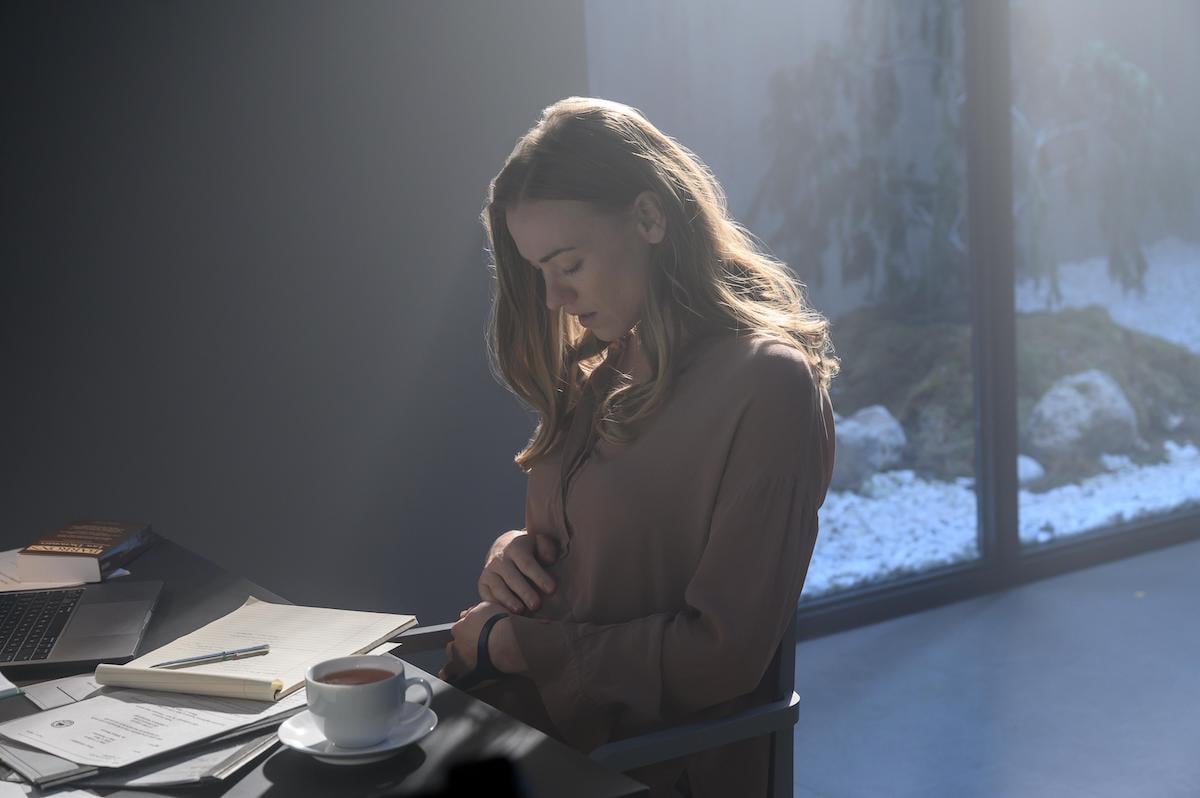 Yvonne Strahovski hopes Serena Joy becomes a Handmaid in 'The Handmaid's Tale' Season 5
Serena Joy found out she was pregnant in the beginning of The Handmaid's Tale Season 4. While fans speculated Mark Tuello could be the father and not Fred, showrunner Bruce Miller shut that theory down quickly.
"Fred is the father," he confirmed to Entertainment Weekly.
While the baby's parentage isn't in question, where Serena Joy and that baby will end up now that Fred has been killed is. Strahovski told Harper's Bazaar she's actually hoping the fan theory about Serena Joy becoming a Handmaid comes true. She said:
"The wheels are turning in my head; I don't know what the writers have decided. Typically, I'd meet up with them and see where their heads are at. I have no idea what they're going to come up with, but to me, the most obvious thing that would be pretty fun to play out would be if Serena did get sent back to Gilead and become a Handmaid because she's now a fertile woman, and how she would handle that, especially if it's a particularly abusive situation and it echoes June's journey, or not."
RELATED: 'The Handmaid's Tale': Yvonne Strahovski Reveals a Surprising Struggle of Playing Serena Joy
'The Handmaid's Tale' showrunner and Yvonne Strahovski share their Serena Joy season 5 theories
While Strahovski would revel in getting to play a Handmaid version of Serena Joy, she doesn't think it's likely. The Handmaid's Tale has never been a show to deliver much catharsis, until the season 4 finale, of course. (And what a finale it was.) Strahovski thinks Serena Joy becoming a Handmaid is too obvious a choice for the writers to make. She explained:
"There are obviously so many avenues to explore, but I feel like that's such an obvious one that they would never choose to do that. It makes more sense to me to do the more infuriating thing — infuriating to the fans — and that she actually finds success outside of the detention center in Canada in the way of politics or becoming some kind of spokeswoman, picking up where she left off pre-Gilead: writing a book, getting a following, becoming the female president of Canada, I don't know. [Laughs.]"
President Serena Joy Waterford… we shudder at the thought. However, she is a powerful woman. And she and Fred have gained popularity in Canada, as season 4 showed. Serena Joy could leverage her popularity and "miracle" pregnancy into a political platform.
"I could see her becoming the leader of a political party or something, and gaining a following and gaining a lot of traction," Strahovski noted.
As for Miller, he told The Hollywood Reporter Serena Joy will be out for revenge.
"June hit her house and she wants to hit her back," he said. "There's that absolute toe-to-toe, woman-to-woman venom."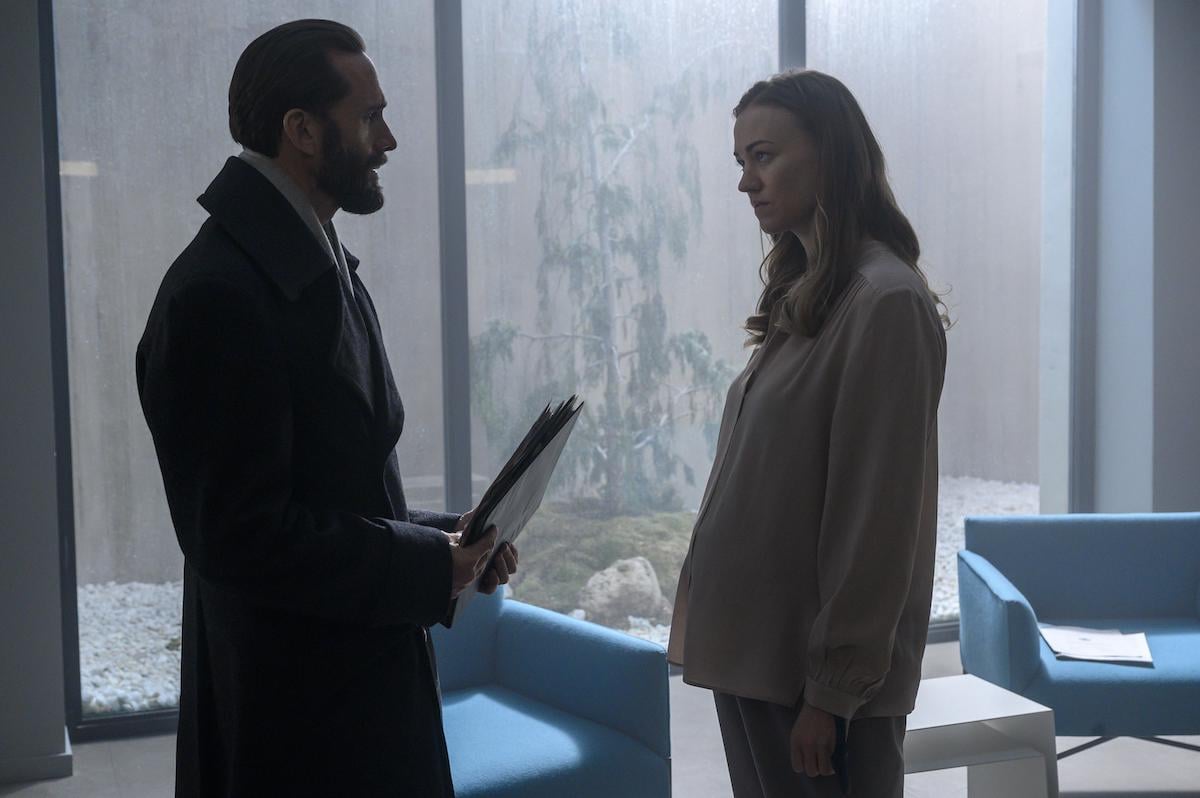 RELATED: 'The Handmaid's Tale': 1 Line Made June Choose Revenge Over Family, Elisabeth Moss Says
Yvonne Strahovski thinks Serena Joy will spend season 5 terrified of June
Strahovski disagrees. Outside of her political aspirations, the actor thinks Serena Joy will be more fearful of June than anything.
"If she finds out that June was the one that orchestrated this, that's terrifying," the Chuck alum said, adding, "She knows if June is capable of that when she's enraged, then she's definitely capable of doing something to her baby."
It's true June became ruthless in recent seasons. And it's true Serena Joy doesn't deserve to raise her child (even Miller agrees). But unless June completely snaps, it's hard to believe she'd ever harm a child. Killing her abuser is one thing. Leaning so far into her anger that she would hurt a child would be an uncharacteristic change for the character.
The Handmaid's Tale Season 5 is currently in pre-production.