'The Handmaid's Tale' Season 5: Yvonne Strahovski Has a Wild Theory About Serena Joy's Future
Serena Joy is on her own. The Handmaid's Tale Season 4 finale shocked viewers with Fred Waterford's fate. And in The Handmaid's Tale Season 5, the widowed Serena will have to strategize more than ever to secure her and her son's future. Her one goal will be making sure she gets to raise her child. And Yvonne Strahovski is confident she'll get to. Not only does the actor think Serena will improve her circumstances, but she also has a theory about the character's future that will be "infuriating" for fans. And the unsettling thing about this theory is just how possible it feels.
[Spoiler alert: This article contains spoilers for The Handmaid's Tale Season 4.]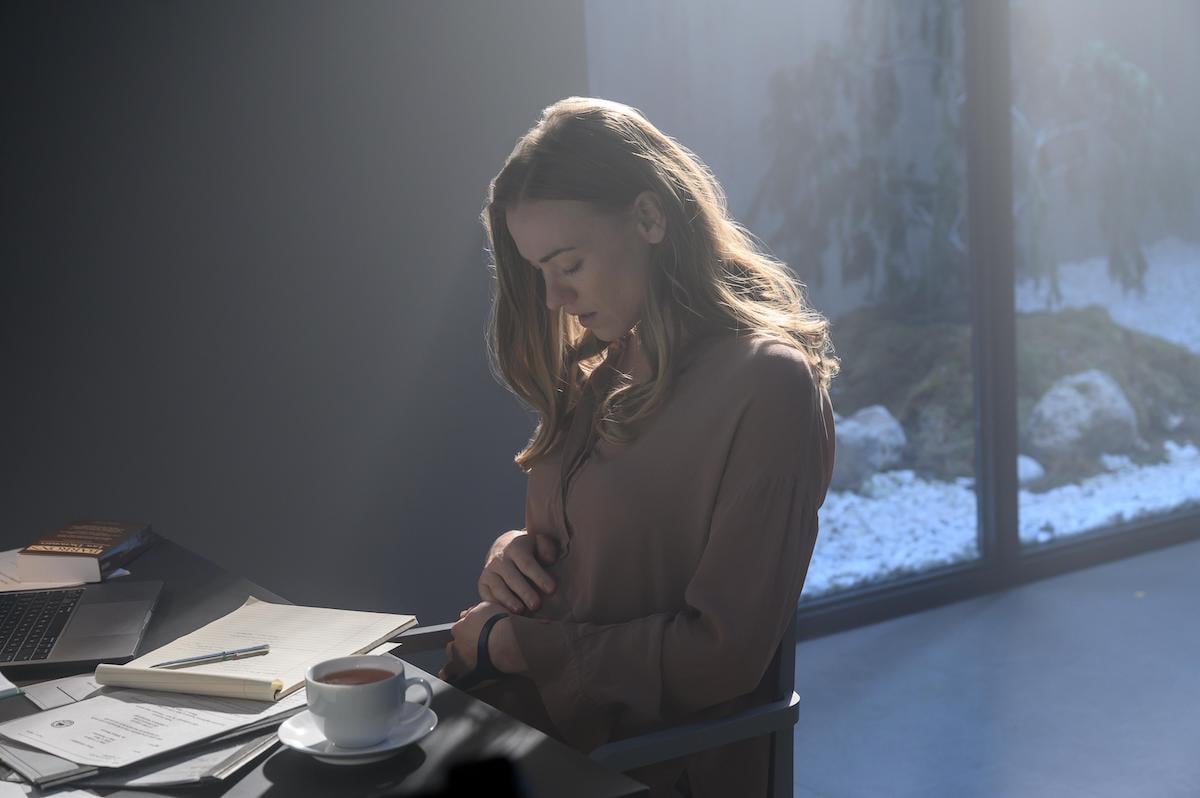 Yvonne Strahovski thinks Serena Joy will pursue politics 'The Handmaid's Tale' Season 5
Serena and Fred spent all of The Handmaid's Tale Season 4 trying to strategize their way out of prison. Eventually, Fred made a plea deal to guarantee their freedom. But then, June killed Fred, so… plans have changed. And the stakes couldn't be higher for Serena. If she stays in prison in Canada, she won't get to raise her child. If she is sent back to Gilead, the state could take her baby and make her a Handmaid. Without Fred's plea bargain to get her out of prison, she'll have to find a new path to freedom.
Strahovski told Harper's Bazaar she'll use her "flirtatious" relationship with Mark Tuello on that front. And once she's out, Strahovski thinks Serena will stay in Canada and finally be the "architect" of her own life. However, Serena helped build Gilead, so the idea of her getting a fresh start with newly fueled ambitions is scary to say the least. And Strahovski's Serena theory only makes things scarier. She said:
"I think she is an incredibly powerful woman. I could see her becoming the leader of a political party or something, and gaining a following, and gaining a lot of traction. We see that happen in the real world. I actually think that would be the most kind of realistic outcome for her and the next season."
RELATED: 'The Handmaid's Tale' Season 4: Serena Joy's Baby Should Be Raised by Rita, Amanda Brugel Says
Serena Joy's popularity is concerning
The Chuck alum also teased Serena's platform could grow so large, she could end up "becoming the female president of Canada." While the actor chuckled at that possibility, it's really not outside the realm of possibility.
Serena and Fred had a fanbase in Canada in The Handmaid's Tale Season 4. A crowd of supporters was waiting outside for them when the couple left the courtroom following June's testimony. Serena's pregnancy is an endorsement of Gilead's practices to improve the birth rate. And she published a successful book and had a steady political platform pre-Gilead. There are plenty of people who would support Serena's rise, should she get out of prison. And Serena could absolutely use Fred's grizzly murder to her advantage to drum up sympathy.
Strahovski told The Wrap her character's popularity freaks her out because of its real-world implications. She said:
"I remember reading it and thinking, 'Oh, my God — why is there a fan club?' And then catching myself, thinking, 'Oh, of course.' I mean, this is totally what is happening in real life. There are fan clubs for all kinds of things and all the things we've seen, all the kind of extremist behavior out there, there's a fan club for it. And it's confronting, honestly."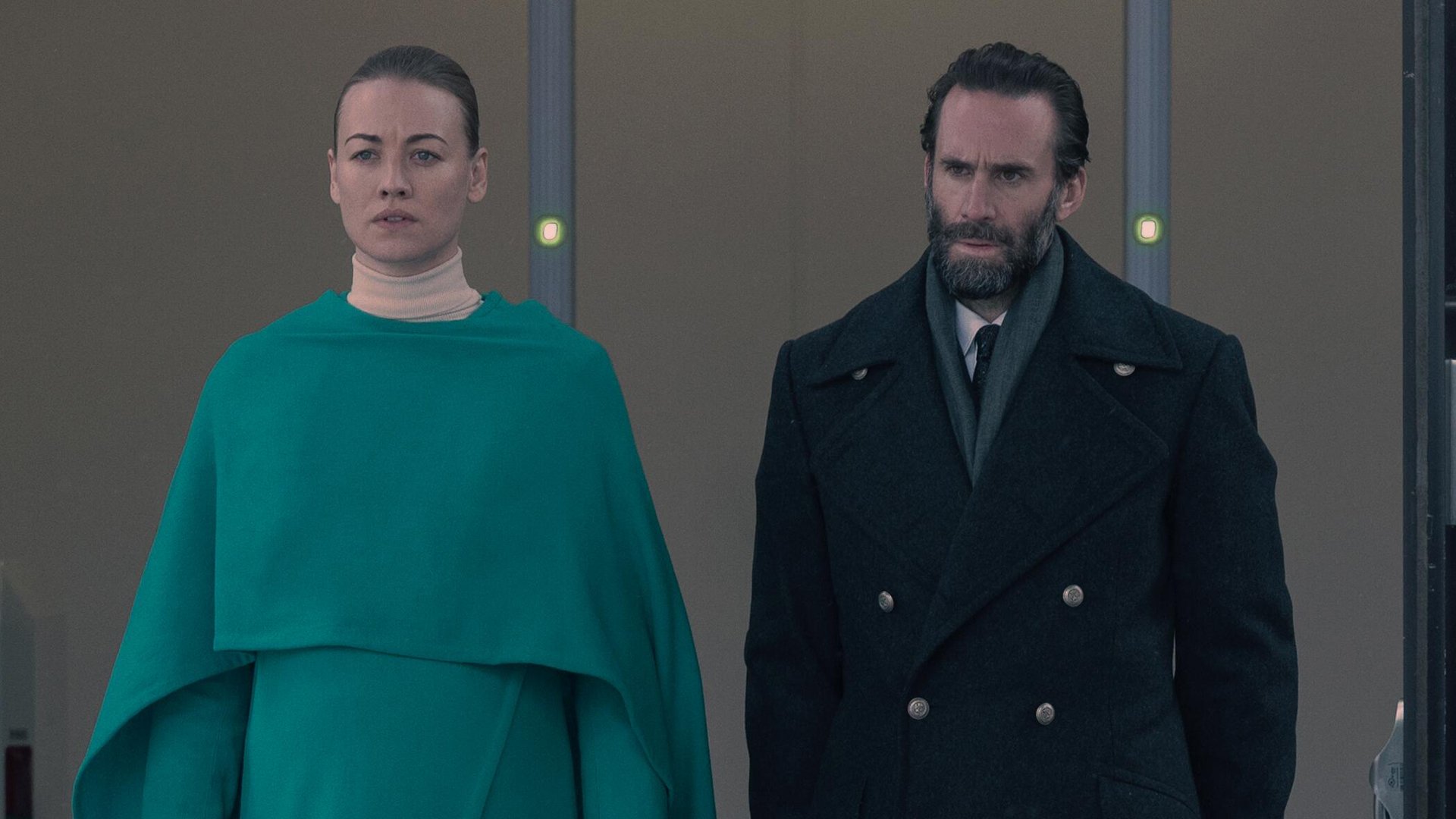 RELATED: 'The Handmaid's Tale' Season 5: Yvonne Strahovski Hopes This Serena Joy Fan Theory Comes True
'The Handmaid's Tale' Season 5 will be June vs. Serena
Outside of her political ambitions, Serena will try to take June down and vice versa. Showrunner Bruce Miller told The Hollywood Reporter Serena hates losing more than anything. And by killing Fred, June delivered a massive loss to Serena even though she had no love left for him. He said:
"She wants the future to be better for her coming son and she absolutely wants to be that child's mother, and she's not really in a position to get that yet. Paired with that now is going to be a white-hot fever of revenge. Even though Serena didn't like Fred and they have a complicated relationship, it's now a June-Serena thing. She will want to find a way to metaphorically or realistically get June for this. June hit her house and she wants to hit her back. There's that absolute toe-to-toe, woman-to-woman venom, but also, what is the relationship between two women where one killed the other's abuser? It's complicated."
The show has been building up a showdown between June and Serena for the entire series. That time could finally come in The Handmaid's Tale Season 5.