'The Handmaid's Tale' Season 5: Serena Joy and Mark's Relationship Could Go Beyond Prison, Yvonne Strahovski Says
Fans of The Handmaid's Tale have been convinced Serena Joy and Mark Tuello would get together since season 2. There's definite chemistry between the two, and both of them have been using that to their advantage. But The Handmaid's Tale Season 4 changed everything. And now, Serena Joy is on her own when it comes to creating a life for her child. Yvonne Strahovski thinks it's likely Serena Joy will get out of prison and build a life in Canada. And the actor says she'll use her "flirtatious" relationship with Mark to help improve her circumstances in The Handmaid's Tale Season 5.
[Spoiler alert: This article contains spoilers for The Handmaid's Tale Season 4.]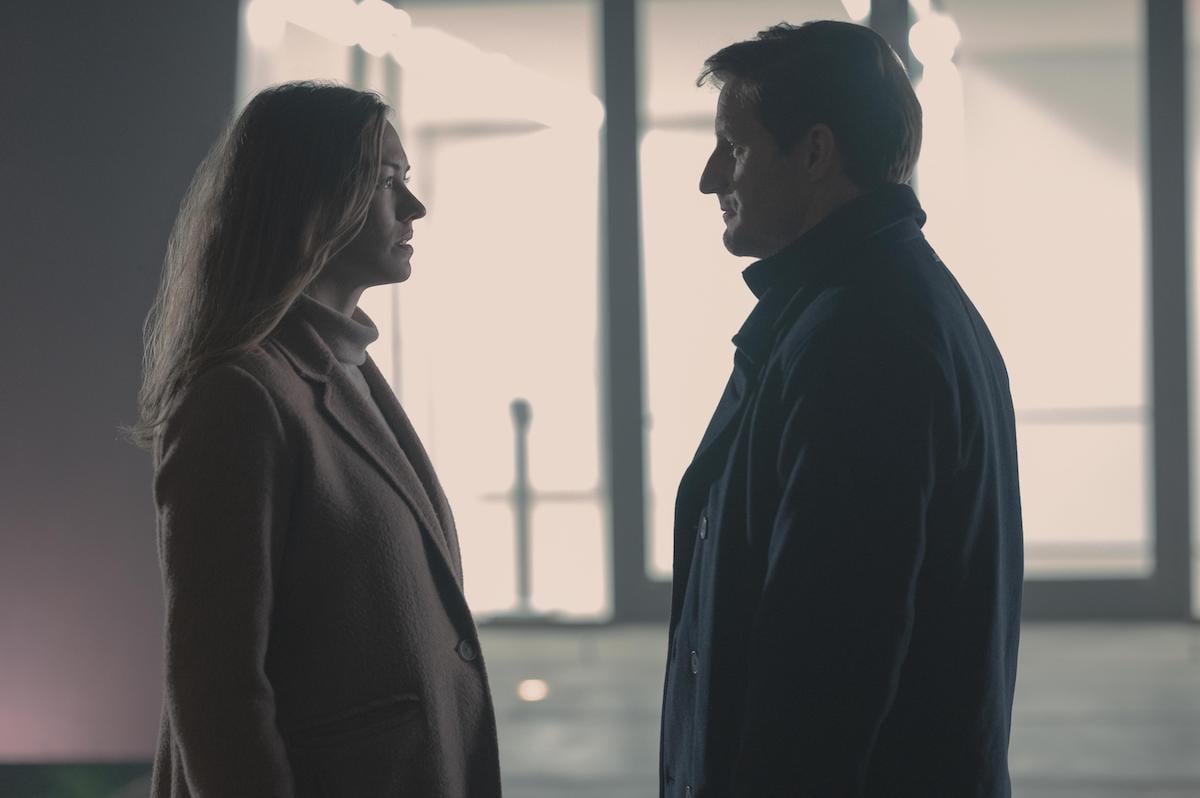 Serena Joy will try to use Mark to her advantage in 'The Handmaid's Tale' Season 5
Fred Waterford was served his just desserts in The Handmaid's Tale Season 4 finale. But the finale didn't show Serena Joy's reaction to Fred's death, much to the dismay of fans. However, season 5 won't waste time showing her reaction. And Strahovski says now that Fred can no longer be her ticket out of prison, she'll turn Mark into that. She told Harper's Bazaar:
"They have a really unique … I mean, I would call it a flirtatious dynamic, even though that's maybe a stretch. It's flirtatious, but again, [all] strategy, because I think he has an ulterior motive and so does Serena. And they use that dynamic to each other's advantage to get what they want. Mark Tuello obviously wants to get information and just set her and Fred up a certain way so that the Canadian government is getting the most out of each of them for whatever they can offer. And I think Serena's just trying to use him to get out of the detention center."
She continued:
"But I also think she's thinking about life after the detention center. If she's out in the real world, she's kind of utilizing this weird, flirtatious aspect to suck him in a little bit, into her world. And I think it's working to some extent, because whatever dynamic they have, I don't think it's going to be over if she gets out. I think she would definitely try to use him in the outside world and keep manipulating him."
RELATED: 'The Handmaid's Tale' Season 5: Showrunner Reveals Serena Joy's Reaction to Fred's Demise
Could Serena Joy become a Handmaid?
What Serena doesn't know yet is Mark traded Fred for more valuable assets. June was able to kill Fred because she and Commander Lawrence traded 22 women from the resistance still stuck in Gilead. Twenty two people with firsthand knowledge of the rebellion efforts — namely, the information they've gathered against Gilead — is more valuable than the information Fred and Serena could provide about the country's power structures. But Serena is cunning and will be able to find a way to save her skin. At least, that's what she's telling herself.
There's always the possibility Serena could be sent back to Gilead and become a Handmaid. Strahovski thinks that's an exciting possibility. But she sees a much more "infuriating" plot playing out instead. She said:
"I feel like that's such an obvious one that they would never choose to do that. It makes more sense to me to do the more infuriating thing—infuriating to the fans—and that she actually finds success outside of the detention center in Canada in the way of politics or becoming some kind of spokeswoman, picking up where she left off pre-Gilead: writing a book, getting a following, becoming the female president of Canada, I don't know. [Laughs.]"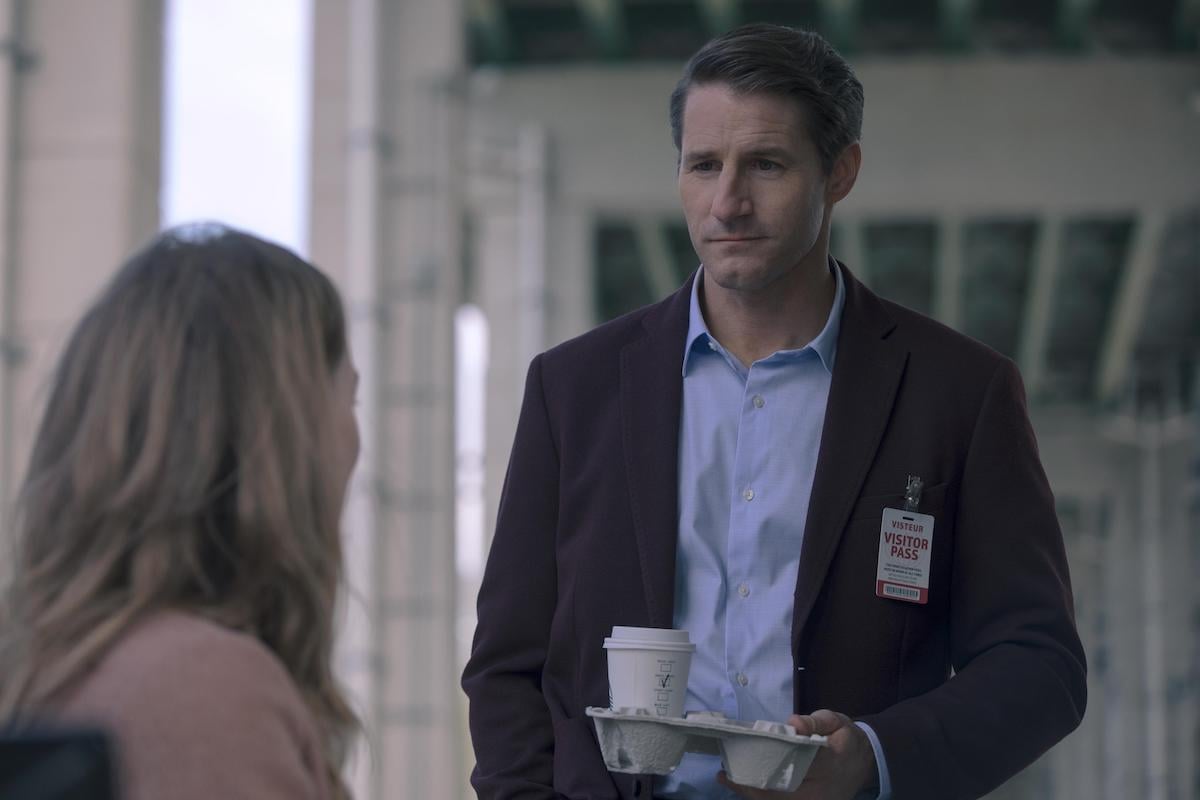 RELATED: 'The Handmaid's Tale': Joseph Fiennes Will Be in Season 5, Showrunner Confirms
Serena Joy is too 'far gone' to change, Sam Jaeger says
As for Mark actor Sam Jaeger, whatever attraction he had to Serena is taking a backseat after season 4. In a "One Burning Question" segment following The Handmaid's Tale Season 4 Episode 7, Jaeger said Serena is too "far gone" to appeal to her better nature. And now that June has beat her at her own game by killing Fred, Serena will be hyper-focused on taking her down and ensuring her son's future.
"I have no idea how she's going to come out of this," Jaeger said. "I know she will. That's the danger."
Nick Blaine actor Max Minghella was also part of the interview. And his prediction for Serena Joy's plot in The Handmaid's Tale Season 5 was simple.
"She's going to war with June Osborne," he said. "That's an intimidating foe."
Indeed.