'The Handmaid's Tale' Twitter Account Teases Handmaid Serena Joy
Could Serena Joy become a Handmaid in The Handmaid's Tale Season 5? Yvonne Strahovski's character learned she was pregnant at the beginning of this season. Luckily for her, she was imprisoned in Canada when she got the news. Had she been in Gilead, things might have been very different. But now that Fred is out of the picture, Serena's future is even more uncertain. And what's more, The Handmaid's Tale's Twitter account just teased the possibility of Serena becoming a Handmaid.
[Spoiler alert: This article contains spoilers for The Handmaid's Tale Season 4.]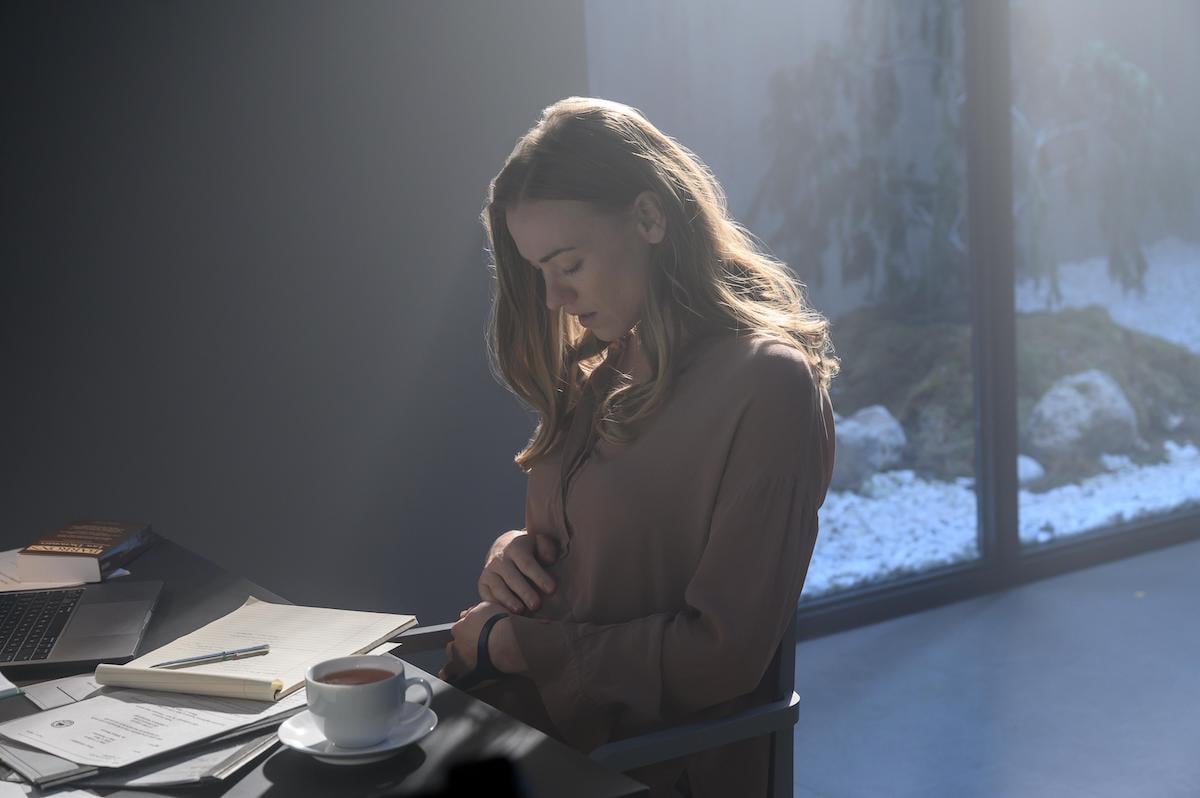 Will Serena Joy become a Handmaid?
Serena becoming a Handmaid would be the definition of poetic justice. She and Fred helped create Gilead, after all. And while the Handmaid ceremonies weren't her idea, she was a spokesperson for Gilead before the coup and was vital in the country's early stages. Serena also played a voluntary hand in abusing June and helped Fred sexually assault her when she was nine months pregnant. She's long overdue for reaping what she sowed.
In season 4, Serena feared returning to Gilead with Fred once freed from Canadian custody. A visit from the Putnams made abundantly clear that Gilead didn't care about their fate. Serena and Fred discussed this revelation in the prison's chapel. In the scene, Serena laid things out plainly for Fred. If they returned to Gilead, retribution would follow. Her pregnancy means she could become a Handmaid, as only fertile "fallen women" are relocated to that role.
This conversation inspired Fred to make a plea deal with Mark Tuello. And that was the Waterfords' ticket to freedom. But then, Fred apologized to June when she visited him in prison. And that was the nail in the coffin that led to June killing him in the finale.
RELATED: 'The Handmaid's Tale' Season 5: Serena Joy and Mark's Relationship Could Go Beyond Prison, Yvonne Strahovski Says
Yvonne Strahovski wants Serena Joy to be a Handmaid
Viewers didn't get to see Serena's reaction to Fred's death yet. But it will come in The Handmaid's Tale Season 5. The show's Twitter account was interacting with fans when it tossed around the possibility of Serena becoming a Handmaid. Its prompt was simple. The tweet asked, "Is Serena beyond redemption?" Twitter users sounded off in their replies.
Several Twitter users replied saying they want to see her become a Handmaid. In response, The Handmaid's Tale Twitter account said, "She'd look nice in red."
Others said they want Serena to feel the pain of her child being taken from her. Mostly, people agreed Serena is beyond redemption and should face more consequences in season 5. But Strahovski doesn't think that will happen. She told Harper's Bazaar:
"The most obvious thing that would be pretty fun to play out would be if Serena did get sent back to Gilead and become a handmaid because she's now a fertile woman, and how she would handle that, especially if it's a particularly abusive situation and it echoes June's journey, or not."
She continued:
"There are obviously so many avenues to explore, but I feel like that's such an obvious one that they would never choose to do that. It makes more sense to me to do the more infuriating thing — infuriating to the fans — and that she actually finds success outside of the detention center in Canada in the way of politics or becoming some kind of spokeswoman, picking up where she left off pre-Gilead: writing a book, getting a following, becoming the female president of Canada, I don't know. [Laughs.]"
RELATED: 'The Handmaid's Tale': Part of Fred Felt 'a Need' for June to Kill Him, Joseph Fiennes Says
'The Handmaid's Tale' EP Bruce Miller says Serena Joy could walk free
Unfortunately, it looks like Strahovski's second idea is more likely. Speaking on Eyes On Gilead: A Handmaid's Tale Podcast, showrunner Bruce Miller said Serena's freedom is pretty much guaranteed in season 5 because "she has no charges pending." He said:
"She's got a different status, but her status basically is that she's fulfilled her deal with the ICC by bringing them Fred. And now that she's been processed, as soon as she gets through with the signing the papers of getting out and also gets the approval of Mark Tuello, the people she made the deal with, she's free. But she might be free with, you know, free is a very interesting word, but free with support is very different than free."
As for what she'll do with her freedom, Miller said she'll stay true to form by taking advantage of people when she can.
"She'll do the thing that's logical for her, the best thing for her," he said. "So, you know, I guess if you're a spider, you don't spin your web someplace nice and cozy. You spin it somewhere where the flies are going to fly, even if it's unpleasant for you."
Strahovski noted Serena will likely use her "flirtatious" relationship with Mark to leverage some things for herself next season. But a Handmaid Serena currently seems unlikely. Even if she would look nice in red.