'The Handmaid's Tale': Will Nick Ever Leave Gilead and Join June in Canada?
The fourth season of The Handmaid's Tale brought a lot of interesting points up for fans, from June's flight from Gilead to the collective trauma that all the survivors have to deal with. As much as The Handmaid's Tale is a dystopian drama, the series has introduced its fair share of romantic angles, including, most notably, the twisted love story between June and Nick.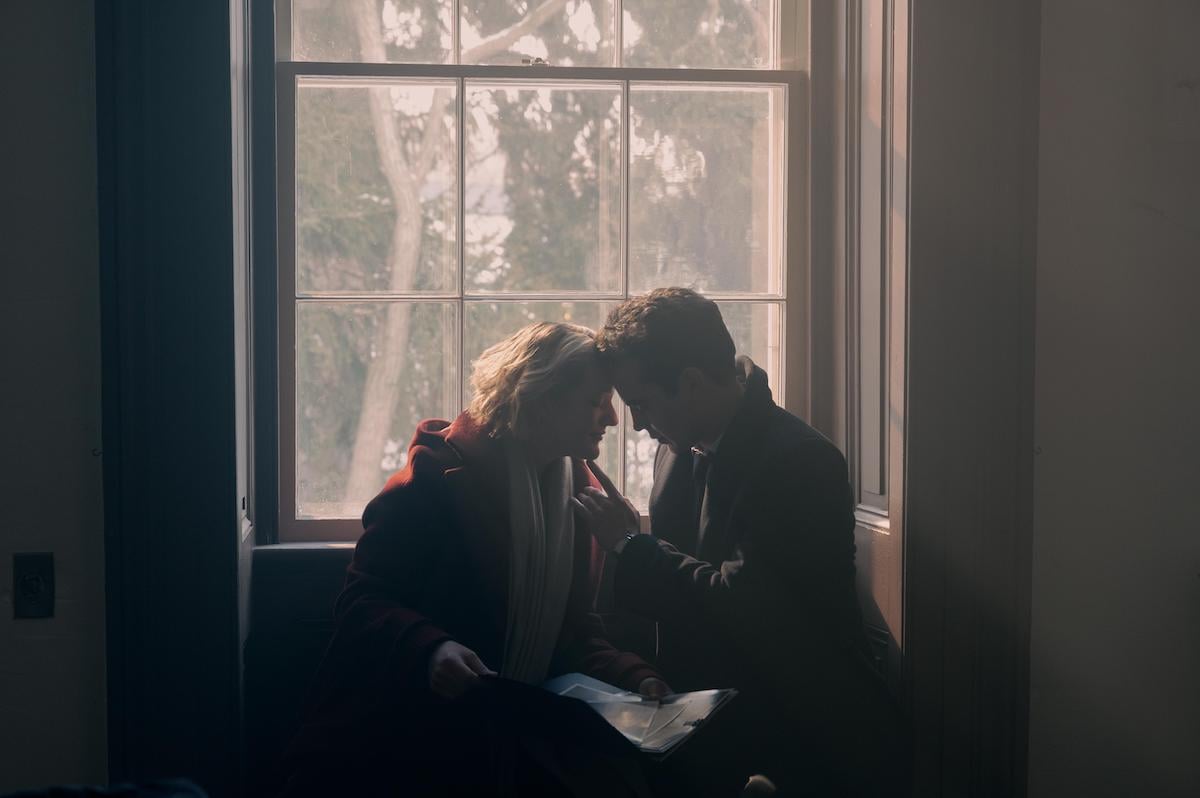 With the love story between the two left on a cliffhanger note at the end of the fourth season, many fans are wondering what could be next for the couple, and debating the options that Nick has in front of him if he truly wants to be with June. 
Could Nick flee to Canada to be with June?
With June on the run, it is possible that Nick could make a run for it as well, joining his love in Canada. However, this would be a very risky move for the high-ranking military commander due to the fact that he is a known war criminal.
Nick's actions in Gilead's military during the war, along with other international war crimes mean that he is currently persona non-grata, and the trek would be incredibly dangerous and could very likely end with Nick in prison for life.
There is a workaround for Nick, one that he could possibly pursue in the upcoming fifth season of The Handmaid's Tale. This would require him to make some sort of plea deal in order to get out of Gilead — similar to what was done by Commander Waterford.
Ultimately, however, this is unlikely to happen in the upcoming season since Nick has so many ties to Gilead, including a new wife viewers know little about. It would probably take a long time in order for Nick to make the necessary moves to get a plea deal in place. 
What will happen with Nick and June in the fifth season of 'The Handmaid's Tale'?
Nick's star-crossed love affair with June is further complicated by the fact that Luke's relationship with June is in a strange place after June seemed to choose revenge over family at the end of the fourth season. Even The Handmaid's Tale showrunner Bruce Miller admitted in an interview with TV Insider that June might not even be sure what she wants, stating:
" … she's working through all the things that she was working through. And it's interesting to me that when she looks back on Nick, that's paradise, that seems to be stress-free now. So it's completely swapped that in Gilead, she fantasized about Luke and Canada, and now she's in Canada, she's fantasizing about Nick and Gilead."
Miller went on to say:
" … to me is absolutely fascinating that both men for June seemed to be an escape from uncomfortable realities but at different points …The other thing I think is fascinating is honestly the story of fatherhood. For June, you can't separate out June the lover and June the partner and June the mother."
Right now, it is impossible for fans to predict what the end game between June and Nick will be — but the possibilities seem to be endless. 
Nick Blaine is shown to still be in love with June
Season 4 showed June go through a major trial, after she fled to Canada in order to be with her husband, Luke, and daughter Nichole. Still, there are feelings between Nick and June, and even when Nick, who is a Commander in Gilead, doesn't do anything to help June escape when she is captured by a Gilead team, he makes a point to tell her that he loves her.
There is even a shocking moment early on in the season when Nick dramatically kisses June in front of heavily armed Gilead soldiers. 
As the season progressed, some fans wondered if Nick and June are truly meant to be together — especially since the hurdles that Nick would have to jump through to be with June seem to be insurmountable.