'The Handmaid's Tale': Yvonne Strahovski Gave Clues on Serena Joy's Emotional State in Season 4
Yvonne Strahovski plays Serena Joy Waterford in 'The Handmaid's Tale,' and she'll be back for season 4. In March 2021, Strahovski gave clues on what's motivating Serena in the new season. Here's what she said.
The Handmaid's Tale Season 4 is set to premiere on Hulu in April 2021, and fans can't wait to see what happens with characters like June Osborne and Serena Joy Waterford. Yvonne Strahovski plays the infamous Serena Joy, and she gave some clues regarding what Serena's emotional state might be as we enter season 4.
Did Serena Joy create Gilead? An inside look at 'The Handmaid's Tale' character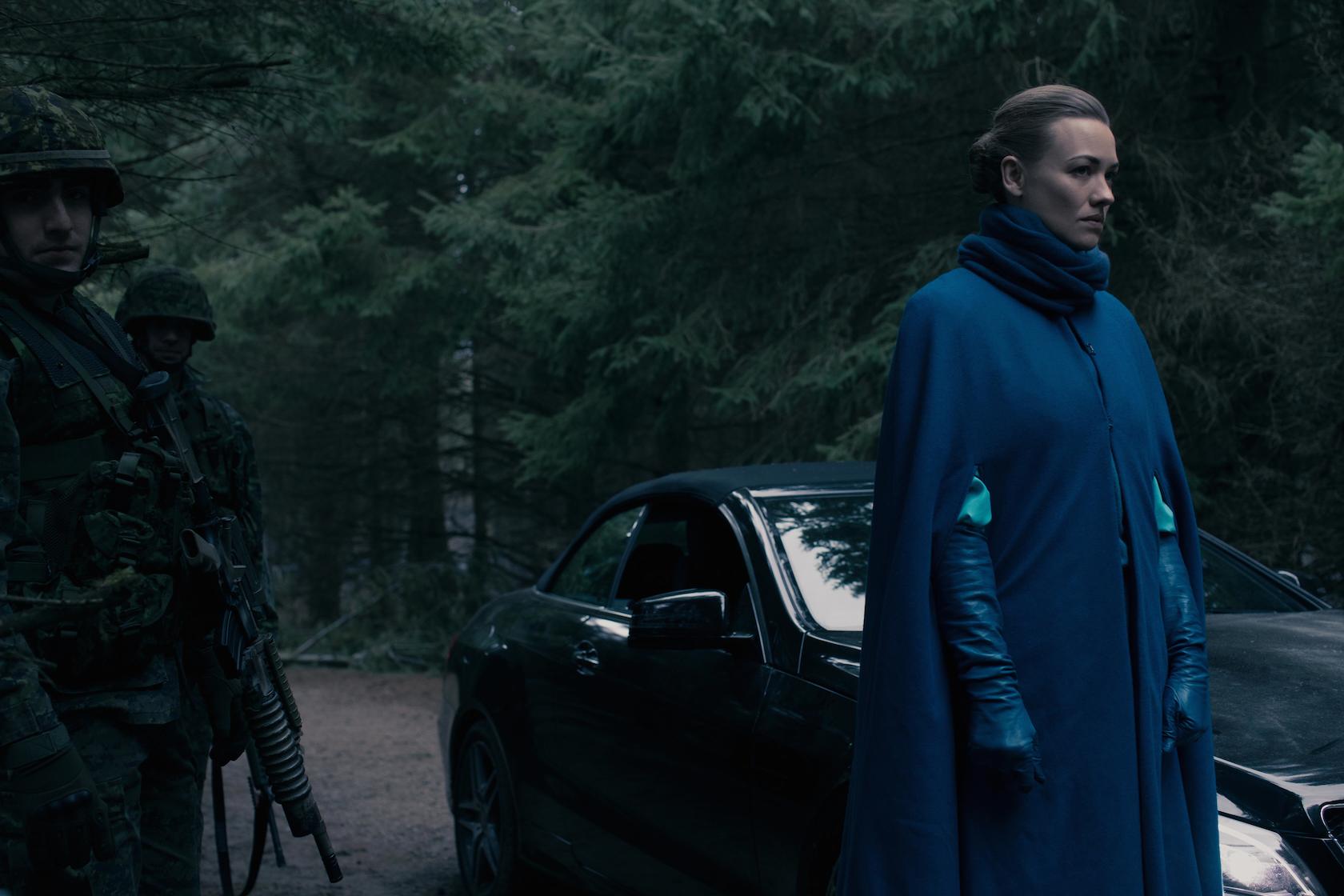 The Republic of Gilead is the totalitarian state June spends many seasons attempting to escape from — and The Handmaid's Tale Season 4 will feature the bleak environment once again. Gilead believes in abducting and enslaving fertile women to have babies for the wealthier commanders and their wives. The enslaved women are known as handmaids.
Serena Joy lives her life comfortably as the wife of Commander Fred Waterford. And she was paramount in the creation of Gilead in the first place.
Elite Daily reminds us Serena was a religious author and public speaker prior to the creation of Gilead. She believes in "domestic feminism," which explains women are biologically destined to be mothers instead of big business executives. Because of the low birth rate happening in the U.S., her call for "domestic feminism" started a major — and terrifying –movement.
While Serena was pivotal in the initial creation of the state, her husband and other male commanders took charge. Eventually, the men decided women couldn't write, read, or hold jobs at all, ruining Serena's past career.
Yvonne Strahovski said Serena Joy is 'consumed' by the need for motherhood
The Handmaid's Tale Season 4 will surely explore more of the complexity of Serena Joy's character. While she's shown her wicked, evil side, she's also shown humanity. In past seasons, she allowed June to take Nichole, the daughter of June's she claimed as her own, across the border for a better life away from Gilead. She later regretted this decision, though.
Strahovski spoke to The Express in March 2021 about Serena's fragile emotional state and motivations. And it's giving us clues regarding what we can expect for season 4.
"It's exciting for me to play something like that, to really move through all those emotions and figure out that very selfishly she really can't do the greatest thing for her daughter and let her go into a newer and safer world," Strahovski explained. Strahovski then noted the main motivation for Serena is getting Nichole back "because she can't deal with her own emotions."
"She is consumed by the need to be a mother, which is also partly a mask for her," the actor added. "It's masking a whole lot of stuff that she is really not facing as she is living in Gilead."
Is Serena Joy infertile? 'The Handmaid's Tale' Season 4 trailer shows pregnancy
Serena's incessant need to be a mother will surely fuel many of her life decisions in The Handmaid's Tale Season 4. The trailer for the new season confirms the fan theory she gets pregnant, too. Serena is seen walking with Fred with her pregnancy bump visible through her iconic blue commander's wife garb.
Serena's pregnancy will surely shake up Gilead. The trailer shows the public very excited and receptive to the pregnancy, but what will happen later on now that we know Serena is fertile? We'll have to wait and see. As for June, it's clear she escapes Gilead and leads the resistance. Perhaps Serena can redeem herself and join in.
Check out Showbiz Cheat Sheet on Facebook!