'The Handmaid's Tale': Yvonne Strahovski Reveals a Surprising Struggle of Playing Serena Joy
Serena Joy and Fred Waterford are two of the most memorable TV villains of recent years. Their terrifying presence isn't only because of the cruelty they inflict, but also because their rise to power feels so possible. The Handmaid's Tale has always felt freakishly connected to real-world events. As a result, Fred and Serena have become an example people use on social media when warning against religious extremism. Serena Joy actor Yvonne Strahovski revealed what it feels like to be that face in a recent interview.
[Spoiler alert: This article contains spoilers for The Handmaid's Tale Season 4.]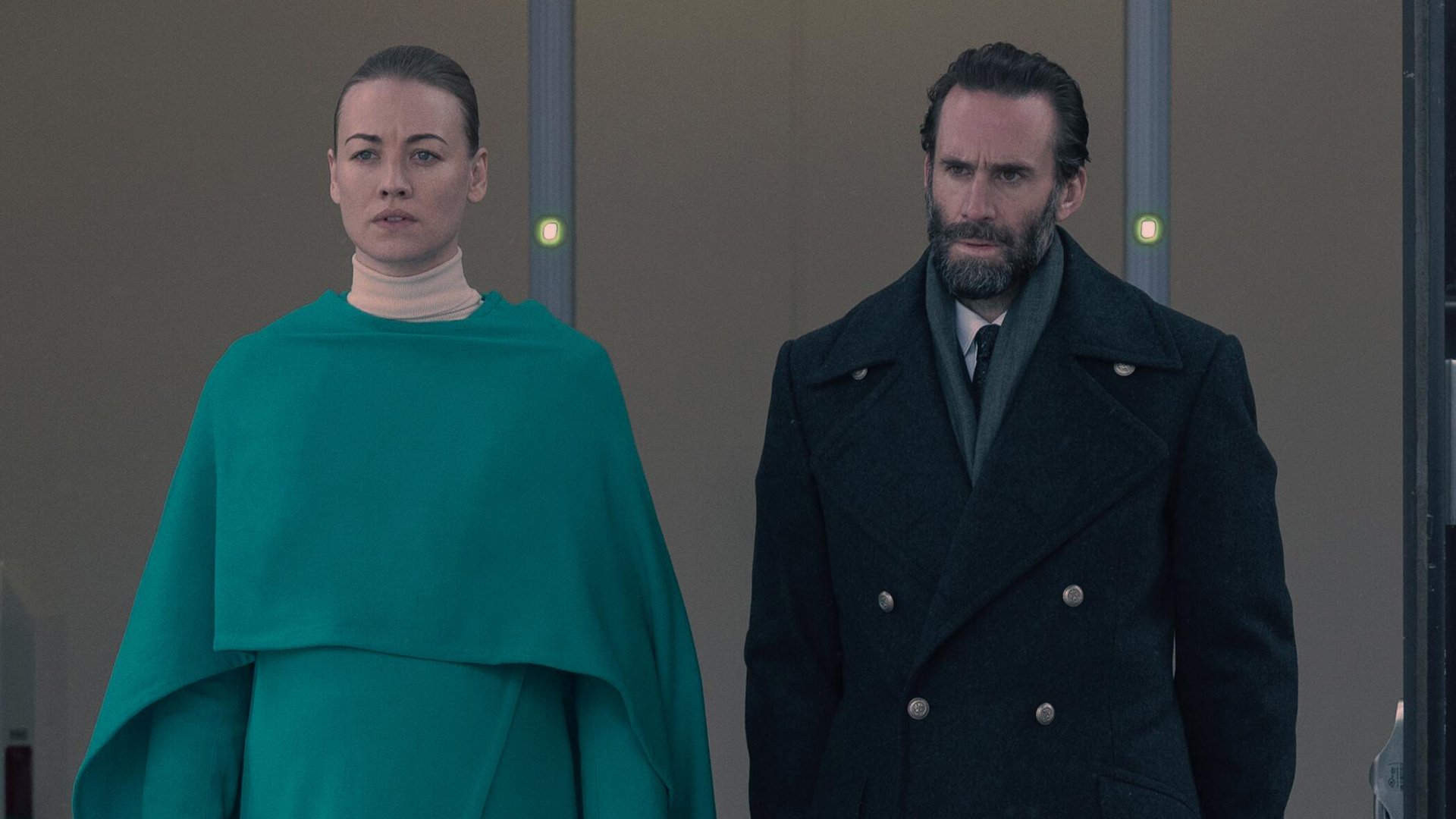 What does Serena Joy symbolize?
Fred and Serena Joy helped create Gilead. They were directly involved in the Sons of Jacob's plan to overthrow the United States government. And they were rewarded heavily with high positions of power when the coup succeeded. Well, at least Fred was. The world they created mandated that women couldn't read, write, or work in any way. Gilead's hierarchy placed Wives at a higher place than Handmaids, Marthas, and Aunts. But they couldn't climb any higher.
Serena Joy represents women who support patriarchal power structures because they assume the sexism won't reach them. They feel entitled to special treatment because they're rich, because they're white, because their husbands are powerful. The only times Serena Joy has shown humanity in the series is when she is on the receiving end of Gilead's brutal treatment of women.
She once tried to fight for women's rights by reading the Bible in front of a counsel of Commanders. And she lost a finger for doing so. However, the maiming she experienced is nothing compared to the continued physical and emotional abuse she and all of Gilead's elite have inflicted on the people in the nation's "lower" classes. And June told her as much in season 4 episode 7, "Home," when she said God would punish the pregnant Serena Joy when "he kills that baby inside your womb."
Yvonne Strahovski says playing Serena Joy in 'The Handmaid's Tale' has been 'confronting'
Playing Serena Joy hasn't been a walk in the park for Strahovski. She knows how evil her character is. And coming to terms with being associated with the character has been a journey. But what's been even more scary is the fact that Serena Joy and Fred have a fanbase.
After June's testimony in The Handmaid's Tale Season 4 Episode 8, the couple leaves the courtroom to find a crowd of people cheering them on. Serena Joy's pregnancy seemingly inspired the group. It's a menacing moment that hints Gilead's methods of combatting infertility have a chance of being implemented elsewhere. Strahovski told The Wrap how she felt about that scene. She said:
"I remember reading it and thinking, 'Oh, my God — why is there a fan club?' And then catching myself, thinking, 'Oh, of course.' I mean, this is totally what is happening in real life. There are fan clubs for all kinds of things and all the things we've seen, all the kind of extremist behavior out there, there's a fan club for it. And it's confronting, honestly."
The actor continued, saying the scariest part about Serena Joy is how believable it is that she would exist in real life. She said:
"Those are the parts of playing the role that have always been a little bit confronting. And find yourself kind of the face of both of both the make-believe version and the face of the real lives… There's the real-life stuff that's going on and then people make parallels to the character of Serena or the character of Fred. So it is confronting playing as the actor, playing that role, being the face of it."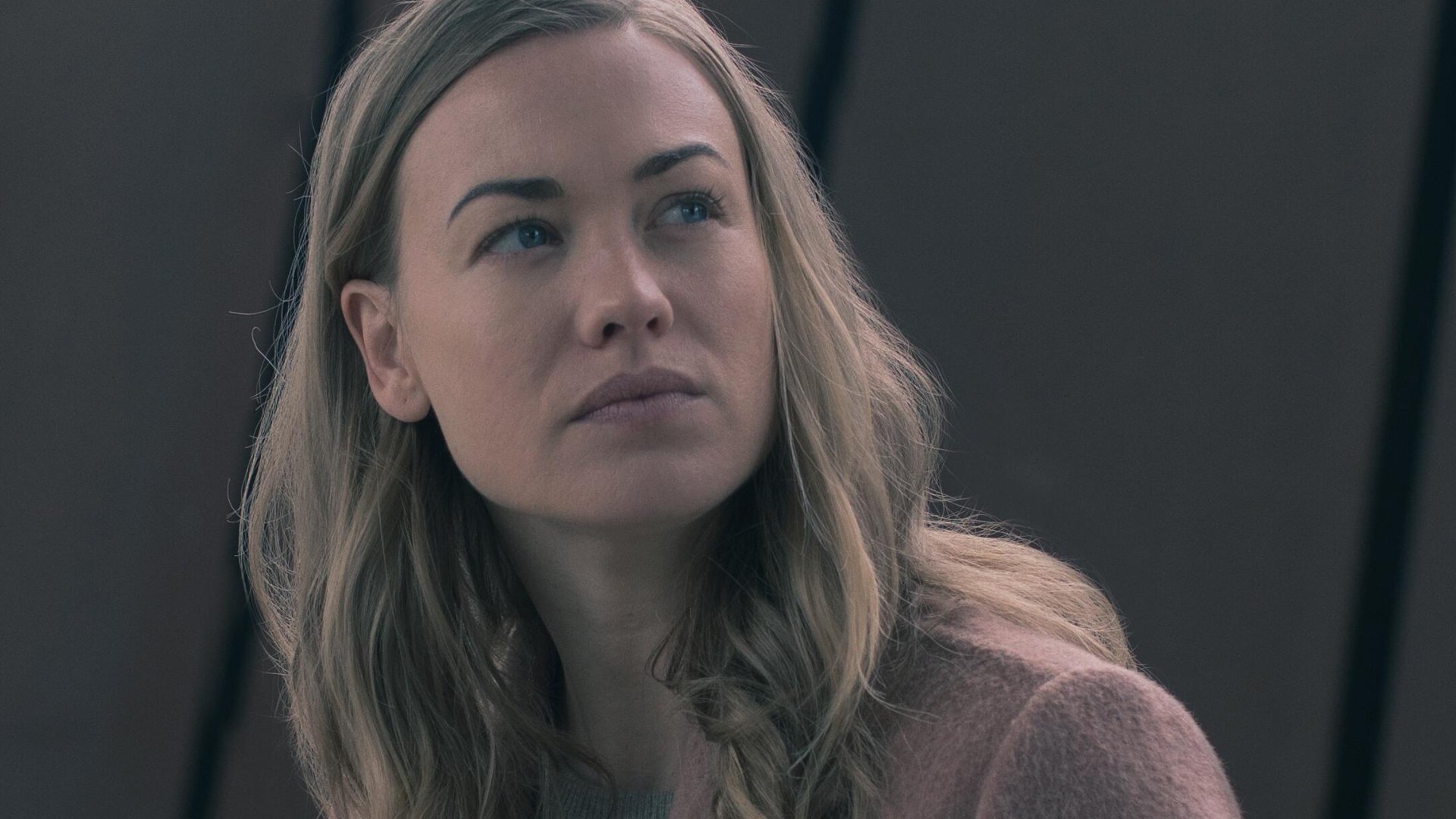 'The Handmaid's Tale' Season 4 finale is the 'most satisfying one yet,' Yvonne Strahovski says
There's only one episode left of The Handmaid's Tale Season 4. Episode 9 debuted June 9 on Hulu, and it delivered the shocking plot twist Sam Jaeger's Mark Tuello has been working toward all season: Fred is going to spill all of his knowledge about Gilead in exchange for his freedom, and possibly Serena's. This means trouble for everyone. And Strahovski says to prepare for an "epic" finale. She said:
"I'm going to go as far to say I feel like this season finale might be the most satisfying one yet. I personally feel that way. I remember reading it with my jaw on the floor, just thinking, 'Oh, my gosh, this is going to be epic.' And epic it is. So it's very hard to talk about it without spoiling anything, but I think that's all I can say. Yeah, the satisfaction factor A++."
The Handmaid's Tale Season 4 finale comes out June 16 on Hulu.