'The Haunting of Bly Manor' Is a Combination of a 'Great Love Story' and 'Great Ghost Story,' According to Director Mike Flanagan
In October of 2018, Netflix's The Haunting of Hill House premiered and shattered viewers' expectations. It was a debut season with a lot of new or underrated talent and shared some of the best stories about grief, trauma, and ghosts in recent memory. Now, Mike Flanagan — the director and creator of the series — is back with another season in the Haunting universe, but it's a totally different story. And this time, expect an intertwined season of love and fear. 
'The Haunting of Bly Manor' is a new story within the 'Haunting' anthology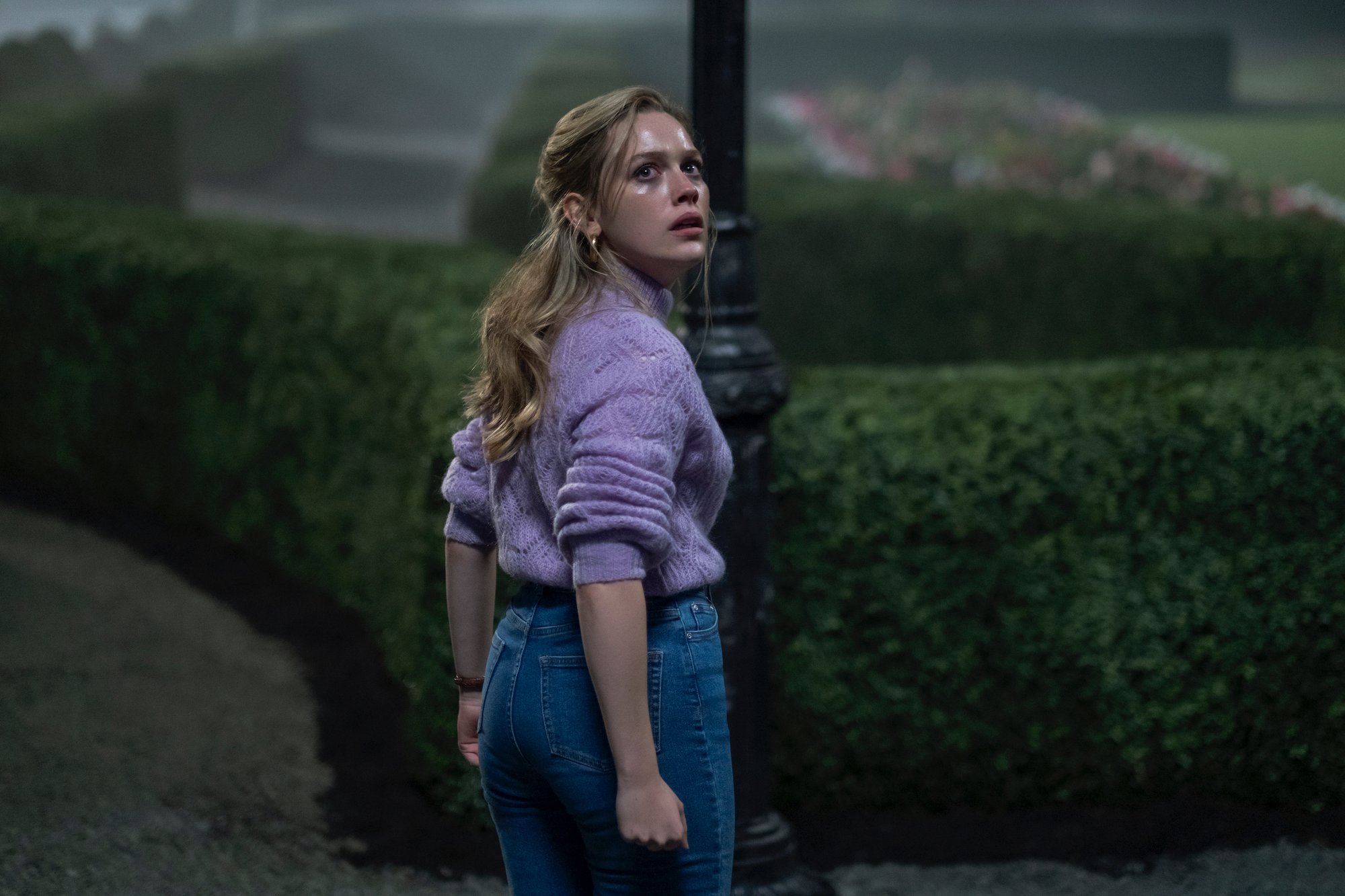 The Haunting of Bly Manor premieres on Netflix on Oct. 9, and there's already a ton of hype surrounding it. It features returning actors Victoria Pedretti, Oliver Jackson-Cohen, and Kate Siegel in brand new roles. Taking a note from American Horror Story, The Haunting of Hill House is an anthology, where each season is set in a new story with new characters, but some of the same actors come back. 
Where Hill House touched on the work of Shirley Jackson, Bly Manor is based on Henry James' stories. Specifically, The Turn of the Screw but also other novellas and writings of James' will make appearances. On Netflix's site, the synopsis reads, "Dead doesn't mean gone. An au pair plunges into an abyss of chilling secrets in this gothic romance…" 
As Flanagan said in a featurette on YouTube, the Haunting audience is going from one season about a "tight-knit family" to another about "strangers" who live in Bly Manor. 
"A family that is created. All of the people who inhabit Bly Manor come from completely different backgrounds," he said. "They get to know each other through friendship, tension, conflict, and love."
'Bly Manor' is a love story and a ghost story in one
Two times, already, The Haunting of Bly Manor has been described as a romance or love story of sorts. It seems very odd in the sense that it's essentially horror. However, Flanagan really emphasized the fact that the two can co-exist. 
"What sets Bly Manor apart is that it's a love story. It's a gothic romance story," he said. "When you look at the word 'romance,' it conjures up images in your mind. Gothic romance means something very, very different. Seeped in mystery and doom, and incredible passionate emotions that swarm into the darkness of human nature."
Trevor Macy, an executive producer, also touched on that aspect of the show, although there isn't much information about who falls in love. That's for the viewer to find out in watching it. 
"Love comes in many shades and is also kind of hard to separate from fear," Macy said. 
Director Mike Flanagan said that love can 'birth' a ghost, and 'Bly Manor' shows that journey 
Even more interesting, Flanagan said that a love story is essentially a ghost story if one really thinks about it. 
If there's one thing I hope fans take away from this season of Bly Manor, I think it's that wonderful connection between a great love story and a great ghost story. The two are really the same thing. How each of us, when we fall in love, is kind of giving birth to a ghost. Something that's gonna follow us for the rest of our lives.
While Halloween and Spooky Season is all about the ghouls and ghosts and terrifying aspects of horror, thinking of The Haunting of Bly Manor as a gothic romance is a bit different. However, judging by the trailer, all of those ghostly frights are hiding around every corner. All in all, it seems like fans are really going to gobble this season up. 
"I hope that that intermingling of a ghost story and a love story is really impactful for people," Flanagan concluded. "And I think by the end of the season, the line between the two is pretty much obliterated entirely."
The Haunting of Bly Manor premieres on Netflix on Oct. 9.