'The Haunting of Bly Manor': What Oliver Jackson-Cohen Really Thinks of Peter Quint
'The Haunting of Bly Manor' star Oliver Jackson-Cohen opened up about his character, Peter Quint's, villainous deeds. Read on below.
The Haunting of Bly Manor star Oliver Jackson-Cohen wanted to make sure his character, Peter Quint, was humanized. The Haunting of Hill House alum played Henry Wingrave's former ward on the Netflix thriller, who at first was portrayed as utterly dastardly. But as the show continued, Peter's backstory humanized him.
Jackson-Cohen opened up about what it was like to take on this role and why he was focused on making viewers feel for his character's cruel fate.
[Spoiler alert: Spoilers ahead for The Haunting of Bly Manor].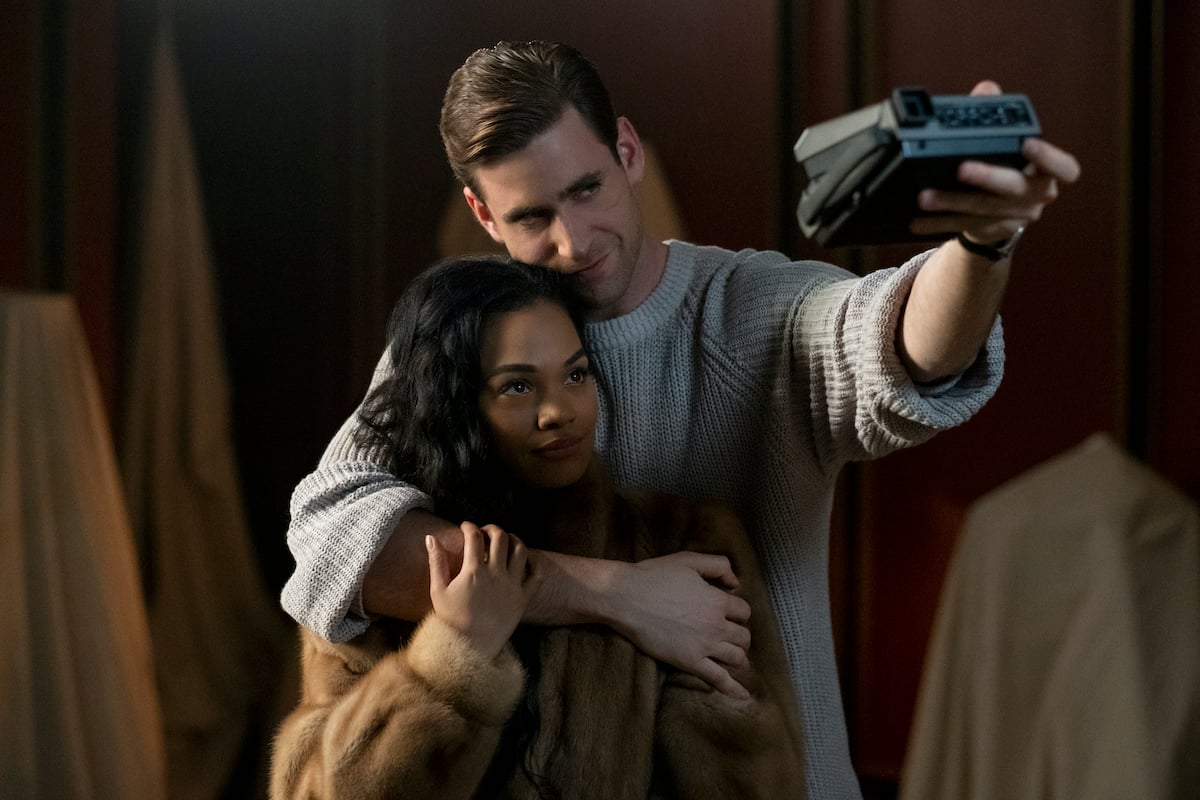 Peter Quint doesn't believe his actions are evil
In an interview with Collider, Jackson-Cohen shared that he was almost cast as Dani Clayton's (Victoria Pedretti) love interest. Given that Pedretti and Jackson-Cohen played twins in The Haunting of Hill House, that idea was scrapped, and Dani got a queer love story instead (which was an excellent move by show creator Mike Flanagan).
That's how the actor came to the role of Peter. Luckily for Jackson-Cohen, he had experience in humanizing troubled characters in the past. In Hill House, he played, Luke, the heroin addict whom his siblings have a hard time trusting. He winds up with one of the most sympathetic storylines in the show. In The Invisible Man reboot, he played the villainous, abusive husband to Elizabeth Moss. Even with a serial abuser of a character, Jackson-Cohen was determined to make the man multifaceted. And that's just what he did with his role in Bly Manor.
The 33-year-old star told Collider that humanizing Peter would make him even more terrifying. He said,
"My first thing was, why? Why is he a villain? Similar with Invisible Man, you know, Leigh [Whannell] and I did not want a mustache twirling [villain], or Lizzy [Moss]. We didn't want any of that. It was someone that was incredibly human that made it more dangerous, more terrifying because they were so human, and I think the same with Peter. I was interested with Mike, both of us were, in how do we take this person who's supposed to be a villain and have these horrendous qualities and do these horrific things and make them real?"
If shows like Ratched and Bates Motel and films like Maleficent prove anything, it's that audiences love diving into a villain's past to see how they became "evil." Bly Manor does this in Episode 7, when Peter's backstory is fully explained.
Oliver Jackson-Cohen says Peter Quint's hard life left him 'permanently damaged'
"I do have this theory, and maybe I'm wrong," Jackson-Cohen said, "and hopefully it's clear in the show, that Peter had this incredibly rough upbringing and it damaged him to a point that his will to good and his will to sense has been permanently damaged."
That much is clear. The character was raised with an abusive father and a mother who did nothing to help him. He desperately tried for all of his adult life to climb out of his social class, and the continued roadblocks he experienced developed a deadly resentment for the upper class. When he and Rebecca Jessel fall in love at Bly Manor, it's the first time he's really felt safe. But his deep insecurities make him attempt to own Rebecca rather than care for her, resulting in a toxic relationship between the two that eventually led to her death.
According to the actor, showing Peter's heart was vital to his story. He said,
"I feel that with Peter Quint, it was very, very important that we show the human aspect of him and the fact that he has come from something so horrific and has never experienced any kind of safety in his life. And then the moment he finds someone that he feels safe with and that he loves deeply, he dies. And so what does that do to someone? He's suddenly in prison for the rest of his life. He was just about to start his life. He was just about to get out. He had all of this excitement and hope and it was shattered. And so, hopefully we kind of cover that in the show and it's clear in the show."
'The Haunting of Bly Manor' wanted fans to struggle with sympathizing for Peter Quint
And don't worry, Jackson-Cohen knows Peter is hard to love.
"We wanted them to jump from, even in the middle of an episode to going, 'Oh god, he's a piece of sh*t,' to 'Oh, f*ck. That poor man,'" he said. "And I think that's kind of what we do in life; there's only so much sympathy—the fact is, he does something horrific; he kills the person that he loves. It makes sense to him. And then he attempts to kill these children, and it makes sense to him because of his desperation for what it is he's seeking."
The Haunting of Bly Manor is now streaming on Netflix.