Adam Driver's Horrifying Experience That Convinced Him to Become an Actor
Adam Driver is one of the hottest actors in Hollywood at the moment. The lanky star shot to fame after a long running role in the HBO series Girls and then a career-defining appearance in Star Wars: The Force Awakens.
Now, every director in Hollywood wants to work with Driver, finding themselves drawn to his versatility, originality, and intensity. Still, there was a time when Driver was uncertain of his direction in life and had no idea whether or not he would end up becoming an actor at all.
Keep reading to learn about Driver's early life, how he ended up becoming an actor, and what's next for the lauded performer.
Adam Driver spent some time in the Marines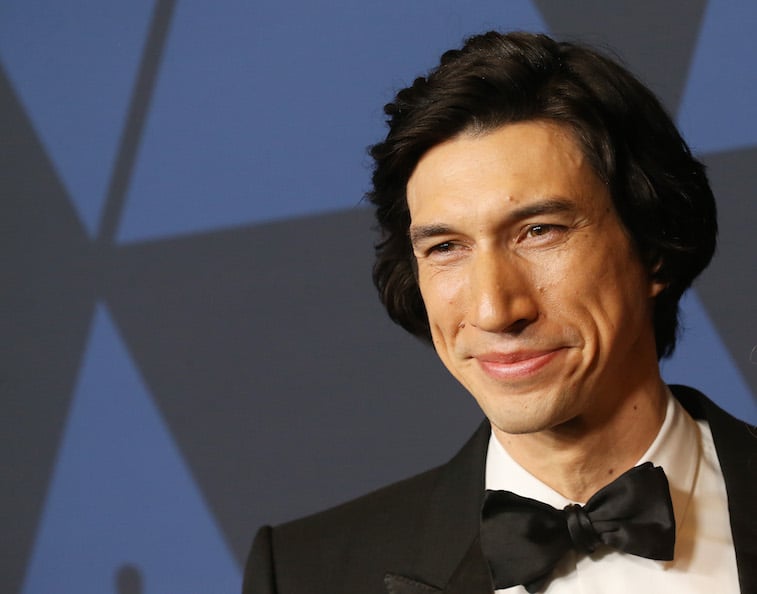 Adam Driver was born in 1983 in California but spent the majority of his early years in a small town in Indiana. Driver had a fairly conventional upbringing, singing in church choir and co-founding a "fight club" with his school friends.
In high school, Driver had a series of odd jobs, doing everything from selling vacuums to working as a telemarketer for a waterproofing company. Following his graduation from high school, Driver applied to the prestigious Juilliard School for acting, but his application was rejected.
With no real direction in life, Driver struggled to find his place in the world. Following the September 11 attacks, Driver felt motivated to serve his country in some way and joined the Marines.
He excelled in the rigid environment and soon began intense training. He served in the Marines for over two years before he dislocated his sternum in a mountain biking incident.
The injury meant that Driver would be unable to deploy with his unit, so he was medically discharged from the Marines.
Adam Driver 'vowed' to become an actor
While he was still serving in the Marines, dealing with grueling training routines, Driver still spent time thinking about his first love — acting. During that time, he made two vows — one, that he would start to smoke cigarettes, and secondly, that he would end up becoming an actor. After his discharge from the Marines, Driver decided to follow up on the second promise that he had made himself and pursued Juilliard School once again.
This time, Driver made the cut and was accepted into the school. He refined his craft over the next several years, developing the signature intensity that would serve him so well in the years to come.
Driver graduated in 2009 and not long after, scored his first big role as Adam Sackler in Girls.
What's next for Adam Driver?
Adam Driver's role in Star Wars really put him in the spotlight and after rising to fame as Kylo Ren, Driver continued to choose interesting, unique roles. In the past several years, he has appeared in movies as diverse as Logan Lucky, Lincoln, Hungry Hearts, Paterson, and The Dead Don't Die.
He also received an Oscar nomination for his work in the critically-acclaimed film BlackkKlansman.
Up next for Adam Driver is his third appearance as Kylo Ren/Ben Solo in Star Wars: The Rise of Skywalker. He will also be working with screen legend Sylvester Stallone for his next big project, As Tough As They Come, and in the musical drama film Annette.
There's no doubt that after a tough start to his professional life, Driver has found incredible success and has become one of the biggest young stars of his generation. Most commendable of all is the fact that Driver has done it all on his own terms, and continues to keep his private life well away from the spotlight.