'The Karate Kid': Why William Zabka Thought He Was 'Never' Going to Play Johnny Lawrence
William Zabka played iconic movie villain Johnny Lawrence in 'The Karate Kid.' But he initially thought he had no shot at winning the role.
The triumphant ending of The Karate Kid didn't only lead to one of the most popular movie series of the 1980s. Decades later, the story would continue with original stars Ralph Macchio and William Zabka in Cobra Kai. With the Netflix series getting Emmy consideration, Zabka opens up about why he never thought he had a shot at what would become his most famous role.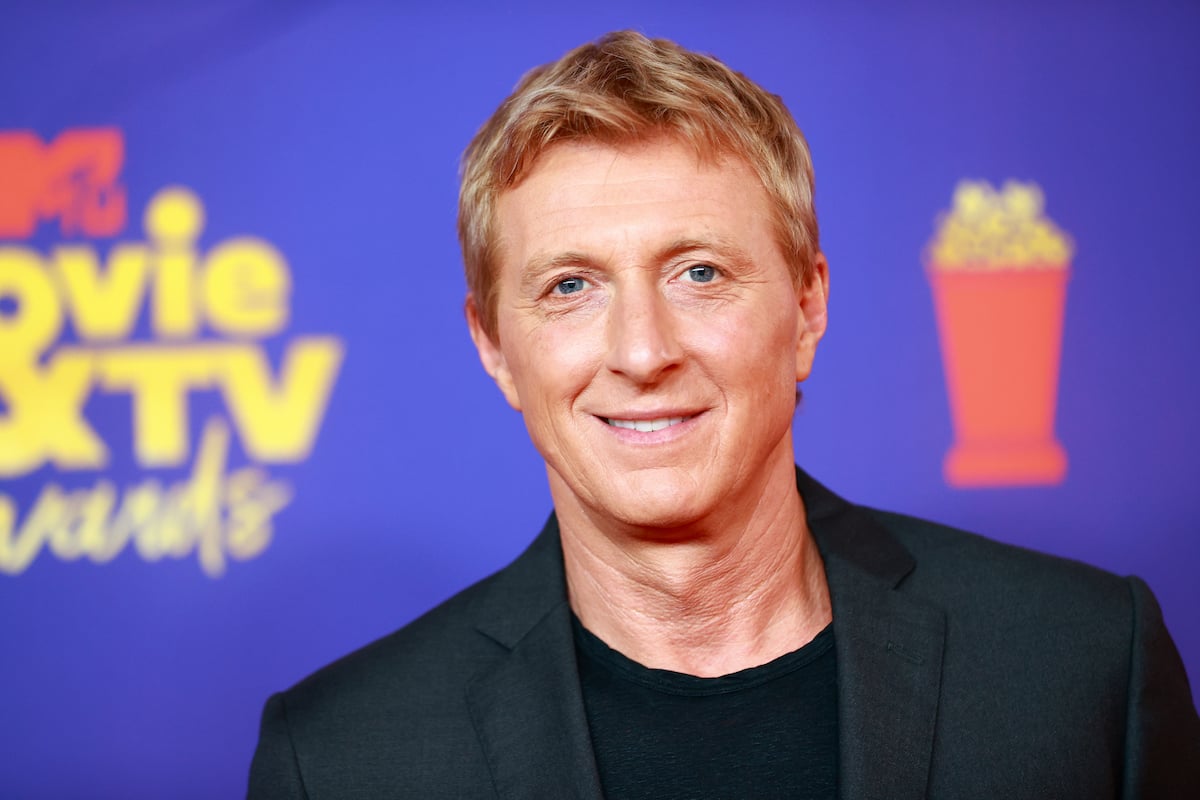 'The Karate Kid' launched the career of star William Zabka
Prior to 1984's The Karate Kid, Zabka had never appeared in a movie before. In fact, according to his IMDb profile, his only previous credit was an episode of TV's The Greatest American Hero. After he played Johnny Lawrence in The Karate Kid, however, Zabka was regularly cast as similar characters (i.e., bullies and villains) in other subsequent 1980s movies.
Aside from a cameo at the beginning of The Karate Kid Part II, Zabka didn't appear in any other movie in the series. Instead, the franchise remained focused on Daniel (Macchio) and Mr. Miyagi (Pat Morita). Even when Martin Kove reprised his role as John Kreese in The Karate Kid Part III, Zabka only appears through archive footage from the previous films.
William Zabka thought he'd never get to play Johnny Lawrence
Playing Johnny Lawrence did largely come to define Zabka's career. But before landing the role, the actor didn't think he stood a chance. In a conversation with Entertainment Weekly's The Awardist podcast, Zabka looked back on his time in the role and why he wasn't optimistic about it.
"When I read The Karate Kid script, as I turned the pages, I was like, 'I'm never getting this part. He's a black belt; I didn't know karate. He's a motorcycle gang leader; I don't know how to ride a motorcycle. He's mean. The last thing I did was a milk commercial, maybe an M&Ms commercial. They're never gonna see me as this gang karate guy.'"
Ironically, Johnny Lawrence completely changed the way Zabka was perceived. Although neither he nor Macchio had martial arts experience before the movie, they've picked up some training over the years. And now both actors put that to good use as the two lead stars of Cobra Kai.
'Cobra Kai' Season 4 is due for release on Netflix in late 2021
At first, Cobra Kai was a YouTube original series. But once Netflix picked it up for season 3, the series has gained a whole new audience. Suddenly, The Karate Kid franchise is back in full force. Even actors like Elisabeth Shue who haven't been involved since the first film are reprising their roles.
Now Cobra Kai Season 4 is currently in the works with an anticipated premiere date in late 2021. Season 3 ended with Johnny and Daniel's decision to team up against Kreese. The stage is set for an epic showdown between these three and perhaps even Terry Silver (Thomas Ian Griffith).