The Kiss Song That's Supposed to Sound Like Led Zeppelin's 'Whole Lotta Love'
Led Zeppelin and Kiss are two titans of 1970s rock but you wouldn't necessarily associate them with each other. Regardless, Led Zeppelin inspired one of Kiss' earlier songs. Subsequently, Kiss' Paul Stanley revealed what it was like when the two bands met.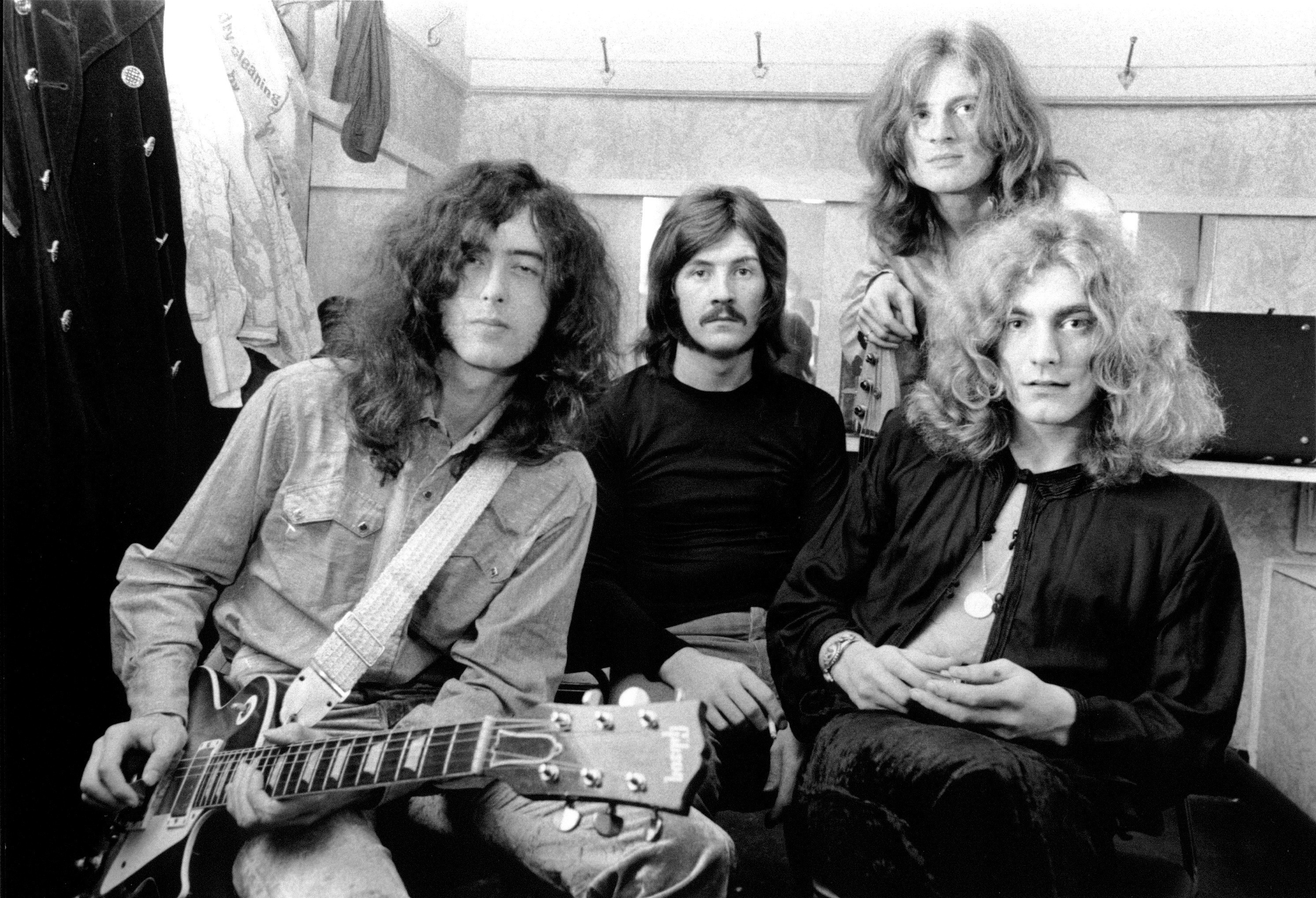 How Paul Stanley felt when he saw Led Zeppelin
Zeppelin remains one of the most influential hard rock groups ever and Kiss certainly wouldn't be the same without them. According to Blabbermouth, a Zeppelin concert profoundly affected Stanley.
"I was just absolutely blown away," he continued. "To this day, I've never seen anything that was that perfect." He praised Zeppelin's attitude, saying he felt the members of Zeppelin knew they were a great band.
The impact Led Zeppelin had on Kiss and many other bands
According to the book Encyclopedia of Kiss, the original members of Kiss repeatedly cited Zeppelin as an influence. In particular, Stanley had some very kind words for Zeppelin in 2012.
"They wrote the book," Stanley opined. "They are the reason most bands are here today. Their DNA is in everything that everybody does. They were so innovative and such visionaries." 
The Kiss song inspired by 'Whole Lotta Love'
Stanley's comment about Zeppelin's influence is especially significant since he drew inspiration from Zeppelin to write an early Kiss song. In the book Kiss Behind the Mask – The Official Authorized Biography, Stanley specifically said he took influence from Zeppelin's "Whole Lotta Love." 
"Makin' Love' was a tip of the hat to 'Whole Lotta Love," Stanley revealed. "Often I would write what would come to mind and then there were other times I would have a song in mind that I liked a lot…. At that point, my vocal range was much more limited than it became with time. I have a feeling that if that song were done today it would sound a whole lot more like Led Zeppelin than it sounded like then."
How the public reacted to 'Makin' Love' vs 'Whole Lotta Love'
Billboard reports "Makin' Love" never charted on the Billboard Hot 100. This is interesting, as "Makin' Love" was from Rock and Roll Over, an album which produced two of Kiss' biggest hits — "Hard Luck Woman" and "Calling Dr. Love." Meanwhile, "Whole Lotta Love" reached No. 4 on the Billboard Hot 100, making Zeppelin's only top 10 hit on the chart. Not only did "Whole Lotta Love" have an impact on Kiss, it had a significant impact on the charts.
What happened when the two bands met
The connection between the two bands isn't just one of admiration and influence. According to Blabbermouth, Kiss and Zeppelin met while the former was recording Destroyer and the latter was working on the soundtrack for The Song Remains the Same. When the two bands met, Stanley was shocked that the legendary Jimmy Page was familiar with his band. Stanley called Page "a terrific guy,' which is fitting since he inspired Stanley to write a terrific song.