'The Kominsky Method's Paul Reiser on Why the Show's Producers Insisted on Aging Him With Makeup: 'It Was Frightening'
Here's why 'The Kominsky Method' star Paul Reiser says the show's producers insisted on aging him so much for his role on the Netflix hit.
When actor Paul Reiser joined the cast of Netflix's The Kominsky Method, he knew with cast mates like Michael Douglas, Alan Arkin, Sarah Baker, and Kathleen Turner to name just a few, that he would be part of a phenomenal ensemble.
The former Mad About You actor opened up about the experience of appearing on the show in full much-older-man makeup — and if it was really necessary at all.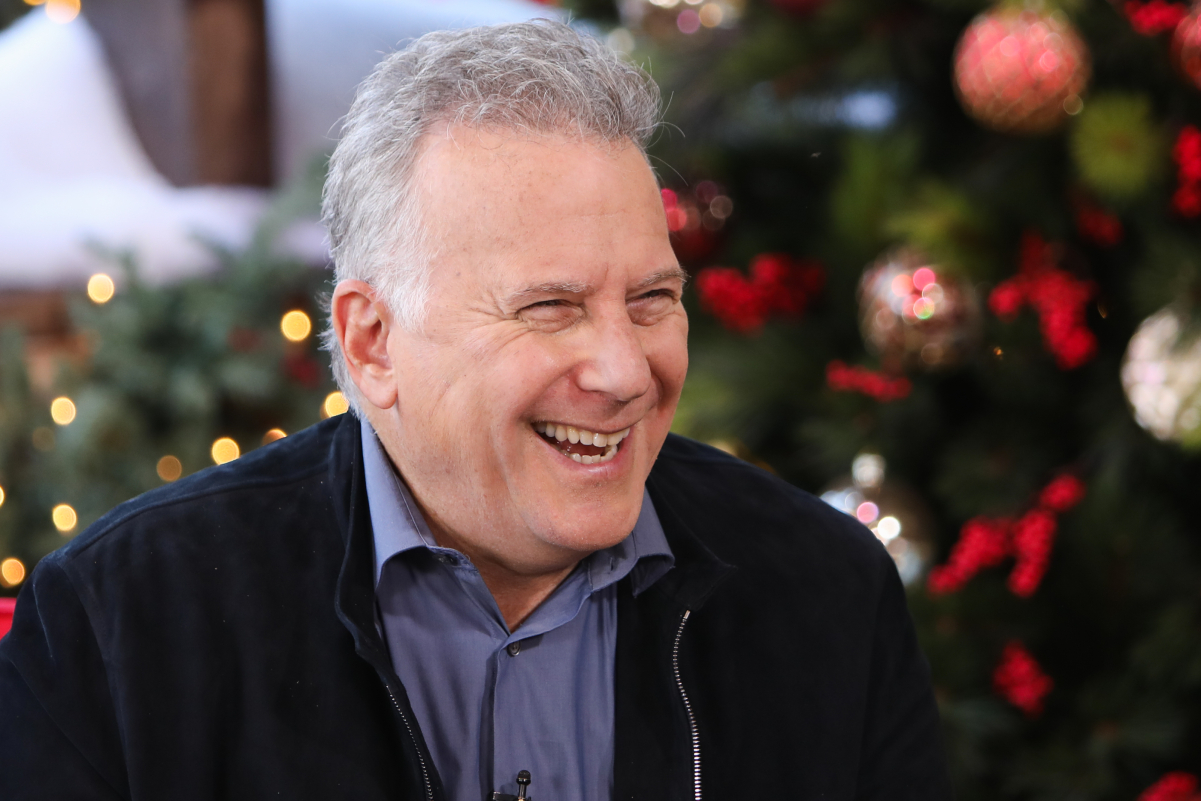 Reiser was brought on 'Kominsky' to be 'a thorn' in Michael Douglas' side
When Reiser was signed on to the Netflix show by its creator, executive producer, and writer Chuck Lorre, he revealed that he was told his character Martin's purpose was clear: to be a "thorn in the side" to Douglas' character, acting coach Sandy Kominsky.
"All Chuck told me was that I'd be the older guy who goes out with [Sandy's] daughter [played by Sarah Baker] so that Sandy has to eat a little crow," Reiser told The New York Post in 2019. "I don't think Chuck knew where he was going with Martin. He laid it out nicely: 'You're this guy, here's your history, you're an older guy with a younger woman and your purpose is really to be a thorn in Sandy's side and to give Sandy another buddy.' It's such an education working with Michael."
Paul Reiser on being aged even more with makeup
Asked by Gold Derby why the comedy's producers had aged him so much, especially since the age difference between Reiser and Baker is already quite wide, Reiser chuckled and replied, "You ask a good question; I would like you to ask the producers."
Reiser then added that the decision was made to add years to his face and body in order to make the chasm between himself and Baker seem even wider.
"You know what, I was already plenty old enough to be the 'old guy' for Sarah Baker's character," Reiser explained. "But I think they wanted to make me look closer to Michael Douglas, Michael's about ten years older than I am. And they wanted to close that gap a bit. So it was easier to bring me up [in age] and they did a great job. Sometimes, when you see prosthetic makeup or aging makeup, you can see it. It looks bad, so that was my one concern going in. But they did it well. They got some great craftsmen who came in and it looked so convincing, it was frightening. To me."
The actor joked with the Post about the after-effects of having been aged on a regular basis: "The good news is now, after The Kominsky Method, people say to me, 'You look great! You look like you lost some weight.' "
The series is done but did an impressive job of capturing the minutiae of growing older
Although the series will not be renewed on Netflix, Lorre expressed to Deadline his pride the program highlighting the reality of getting older.
"I just felt that you know, at a certain age that's just a fact of life," the show creator said. "It's just one damn thing after another and you know, we had some fun with over the counter prostate supplements, but I didn't want to avoid the you know, there are real issues that come with age."