'The Lincoln Lawyer' Finale Sets Up Possible Season 2 of Netflix Series
Have we seen the last of Mickey Haller? Fans certainly hope not. The Lincoln Lawyer, Netflix's new legal drama from David E. Kelley, dropped on May 13 and quickly climbed into the streaming service's top 10. And while the first season of the show neatly wrapped up its main storyline, there was a hint of some unfinished business at the end, raising the possibility that story could continue into a second season.  
[Warning: This article contains spoilers for The Lincoln Lawyer.]
Netflix hasn't yet renewed the 'The Lincoln Lawyer' for season 2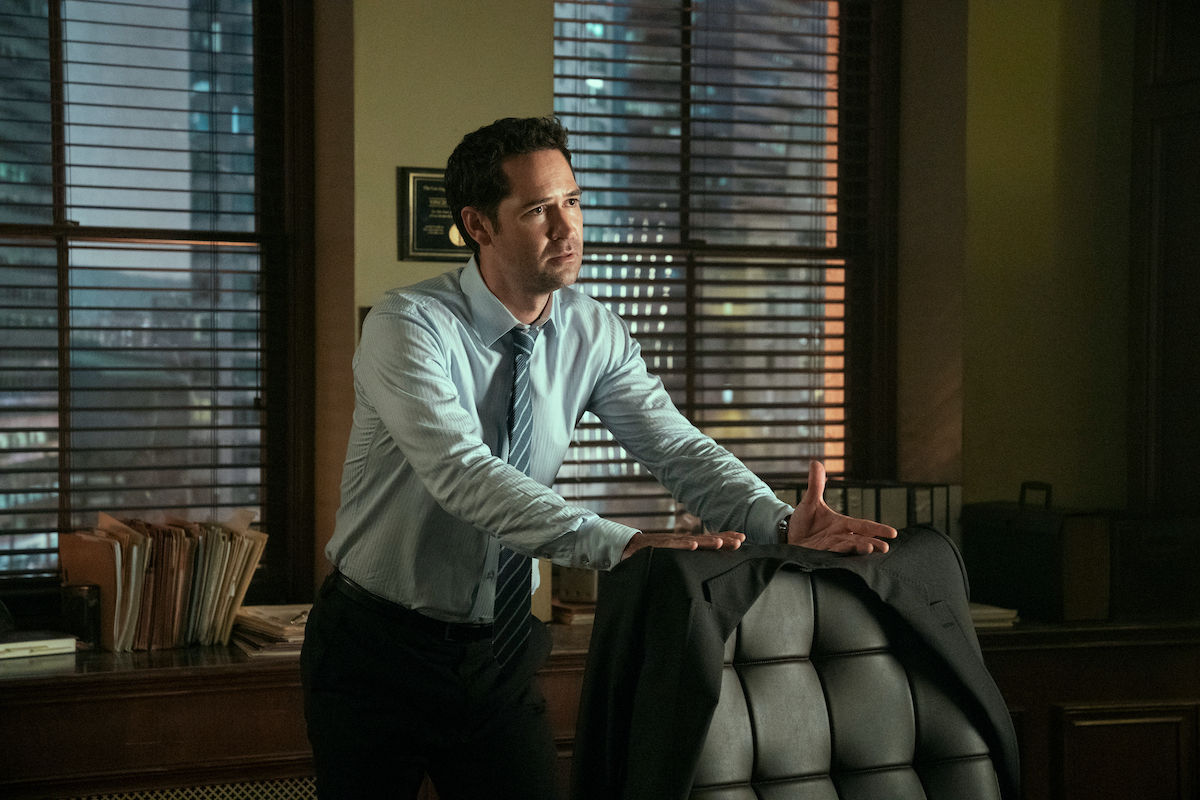 RELATED: 'The Lincoln Lawyer' Ending Explained: Who Was the Man With the Tattoo?
So far, Netflix hasn't confirmed that The Lincoln Lawyer Season 2 will happen. That's not too surprising, though. The streamer often waits a few weeks to announce renewal decisions for new shows. According to a 2019 report from Vulture, the number of people who watch an entire series within four weeks of its release is key in deciding if it is renewed. 
Those who've already watched The Lincoln Lawyer – which stars Manuel Garcia-Rulfo as attorney Mickey Haller – are hopeful Netflix will give season 2 the green light. 
"REALLY great show," one person tweeted at Netflix. "I hope there's a second season." 
"Loved it," another wrote. "Ready for season 2."
How 'The Lincoln Lawyer' ended 
The season-ending episode of The Lincoln Lawyer neatly wrapped up the show's primary season 1 storyline. 
The high-profile trial of Trevor Elliott (Christopher Gorham) ended in an acquittal in episode 9. But not long after the trial ended, Mickey realized he'd been defending a guilty man. Trevor had murdered his wife Laura and her yoga instructor/lover Jan Rilz and disposed of the evidence via drone. Soon after, the tech mogul was killed by Jan's sister. 
Trevor's crimes were linked to the death of Jerry Vincent back in episode 1. Judge Holder (LisaGay Hamilton) had arranged the hit to cover up the fact that she'd taken a bribe to rig the jury in the Trevor Elliott case. Once she began to suspect that Mickey was on to her, she arranged to have him killed as well, though that attempt on his life failed. Mickey realized that Holder and her husband had a sideline in rigging juries and tipped off Detective Griggs (Ntare Guma Mbaho Mwine). She was arrested.
The show's last episode sets up a possible season 2 
While The Lincoln Lawyer didn't end on a cliffhanger, the final moments of episode 10 did offer clues about where the show could be heading in a possible season 2. 
Mickey had spent part of the first season working to clear Jesus Menendez (Saul Huezo), who'd gone to prison for a murder he didn't commit. He was eventually able to produce a witness who fingered a different man for the crime. That woman testified that she'd been attacked by the same man who killed her friend and that he had a distinctive tattoo on his forearm. In the episode's final moments, a man with that same tattoo watched Mickey as he surfed. If the show does return, chances are good the mystery killer will be a major focus.  
Mickey's successful efforts to get his client out of prison also had some unintended consequences. A corrupt cop named Lankford (Jamie McShane) had convinced the witness not to testify in the earlier trial. Lankford was a key witness in a human trafficking case that Mickey's ex-wife Maggie (Scream's Neve Campbell) was working on. His downfall meant her case fell apart. She ended up getting demoted. How that affects her career, and her relationship with Mickey, with whom she seemed to be on the verge of reconciling with, remains to be seen.
If The Lincoln Lawyer does return for another season, Netflix will have no shortage of material to draw on. The show is based on a series of novels by Michael Connelly. There are six books featuring Haller as a main character so far, including one that was already turned into a movie starring Matthew McConaughey. 
Check out Showbiz Cheat Sheet on Facebook!
RELATED: 'The Lincoln Lawyer': The Netflix Series Is Based On a Book