'The Lincoln Lawyer' Season 2 Is Coming to Netflix
TL;DR:
Netflix has renewed The Lincoln Lawyer for season 2. 
The legal drama from David E. Kelley premiered in May 2022. 
The new season will have 10 episodes and be based on the book The Fifth Witness. 
Mickey Haller is back on the case. Netflix has renewed The Lincoln Lawyer for season 2. The David E. Kelley legal drama premiered May 13 and stars Manuel Garcia-Rulfo and Neve Campbell.
Netflix renews 'The Lincoln Lawyer' for season 2
On June 14, Netflix announced that The Lincoln Lawyer would be returning for season 2. 
"LA's finest lawyer is back. The Lincoln Lawyer will return for Season 2 on Netflix," the streaming service shared in a tweet. 
The Lincoln Lawyer's 10-episode debut season was No. 2 on Nielsen's top streaming original chart for the week of May 9-15, with 884 million minutes watched.
"Showrunner Ted Humphrey said in a tweet that he "couldn't be more excited to dive in" to a second season with author Michael Connelly, who created the Mickey Haller character, new co-showrunner Dailyn Rodriguez (Queen of the South), and the show's "amazing cast."
The new season will have 10 episodes and be based on the 'The Fifth Witness'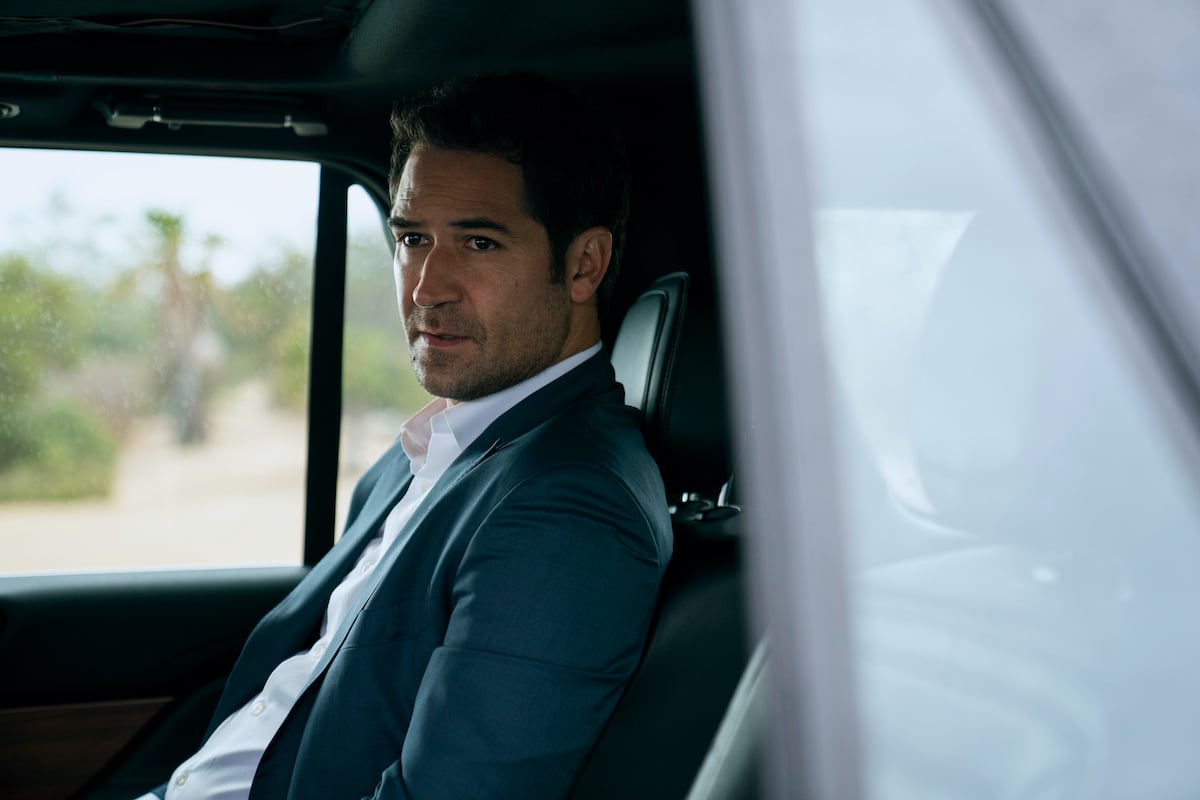 RELATED: 'The Lincoln Lawyer' and 'Bosch: Legacy' Have Serious Crossover Potential
The Lincoln Lawyer Season 2 will have 10 episodes, according to The Hollywood Reporter. 
In addition to Garcia-Rulfo, season 1 cast members Campbell, Becki Newton, Jazz Raycole, and Angus Sampson will return.
Season 2 will be based on Connelly's 2011 novel The Fifth Witness, which is the fourth book in the Mickey Haller series. Set during the Great Recession, it sees Mickey taking on cases for clients at risk of losing their homes to foreclosure. When a bank employee turns up dead, one of Mickey's clients, Lisa Trammel, ends up facing a murder charge. As he defends Lisa, he learns some shocking truths about his client and himself. By the time the jury reaches a verdict, his entire world has been turned upside down.
Where things stood at the of 'The Lincoln Lawyer' Season 1 
In The Lincoln Lawyer Season 1, Mickey returned to practicing law after taking time off due to his drug addiction. He unexpectedly inherited the practice of murdered lawyer Jerry Vincent, including a high-profile murder case against tech mogul Trevor Elliott.
Thanks to Mickey, Trevor was acquitted of killing his wife Laura and her lover Jan. But after the trial ended, Mickey realized that Trevor was guilty all along. Jan's sister murdered Trevor in revenge. Meanwhile, Mickey finally discovered that a judge who'd been taking bribes to rig juries had Jerry Vincent killed. He also cleared the name of one of his old clients, a man wrongfully convicted of murdering a prostitute. Unfortunately, that legal victory caused a case his ex-wife Maggie (Campbell) was working on to fall apart. Though Mickey and Maggie seemed on the verge of a reconciliation, that seems less likely now that she's out of a job thanks to her former husband. 
Mickey's clever legal wrangling got his client out of prison. But the real killer of the prostitutes was still free. The Lincoln Lawyer's first season ended with a mysterious man with the same distinctive tattoo as the killer watching Mickey as he surfed, setting the stage for a confrontation between the two in season 2. 
For more on the entertainment world and exclusive interviews, subscribe to Showbiz Cheat Sheet's YouTube channel.
RELATED: 'Bosch: Legacy' Season 2: We Just Got a Major Clue About What's Next for Harry Bosch