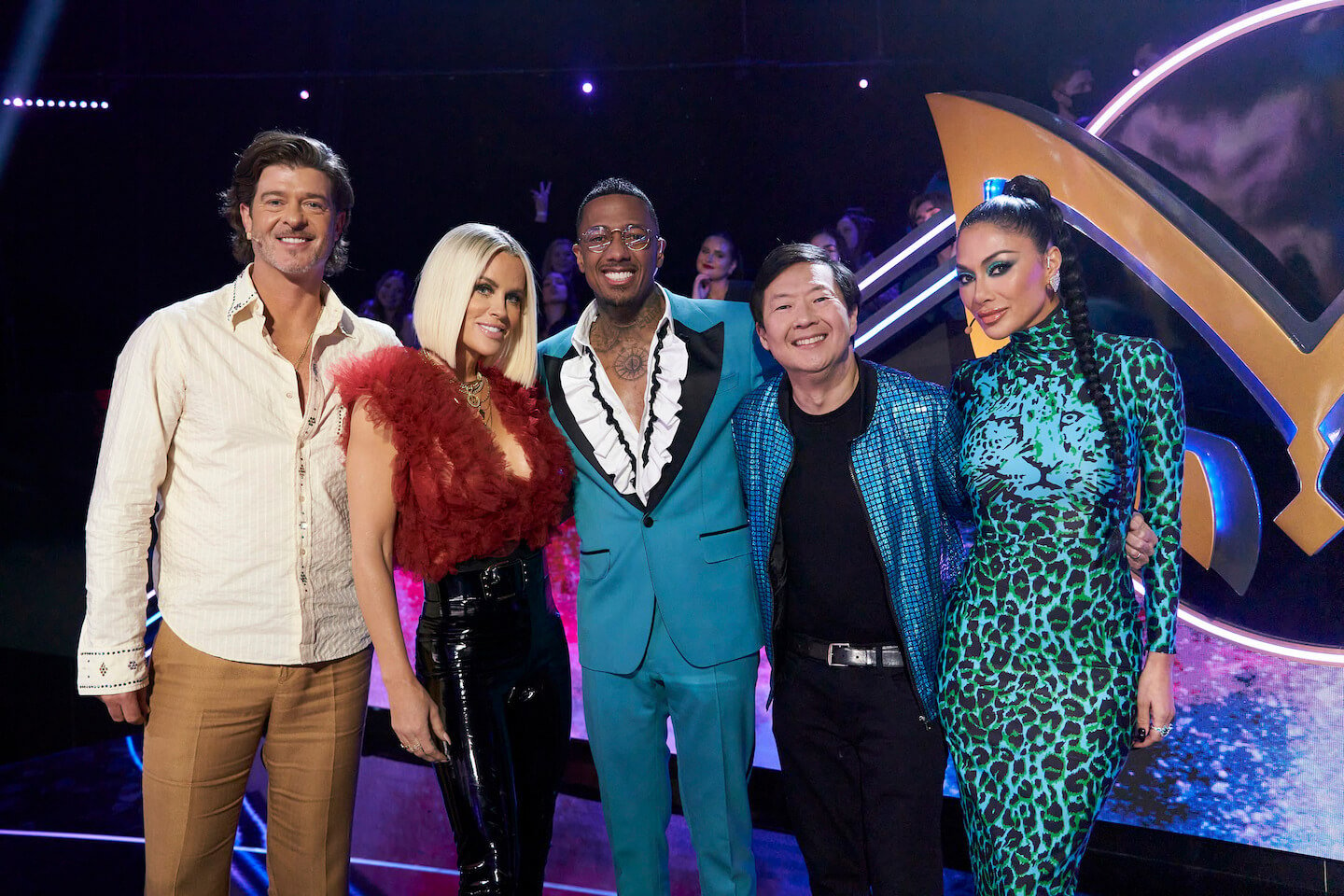 'The Masked Singer': Nick Cannon Gave Nicole Scherzinger a Custom Bible So He Could Date Her
'The Masked Singer' Season 10 host Nick Cannon briefly dated panelist Nicole Scherzinger in the past. Here's what he said about gifting her a Bible.
Fox's The Masked Singer Season 10 returns with Nick Cannon hosting and Nicole Scherzinger on the panel. Cannon and Scherzinger act professionally on the reality TV series, but they allegedly have a romantic past. Here's what Cannon said about chasing Scherzinger with a custom bible because he was "so in love" with her in the '90s.
'The Masked Singer' host Nick Cannon was 'so in love' with panelist Nicole Scherzinger
Nicole Scherzinger is a household name on The Masked Singer Season 10, and before the show, she was known as the frontwoman for the pop group The Pussycat Dolls. Nick Cannon is known for his relationships throughout Hollywood and beyond. And he once detailed how he tried to woo Scherzinger after falling for her.
"I was so in love with Nicole," Cannon shared on Jason Lee on The Jason Lee Show, according to Yahoo. "That's probably the only woman I've ever chased. I chased her."
As part of Cannon's approach to get Scherzinger to fall for him, he gave her a custom Bible. "I gave her Bible verses," the star continued. "I gave her a custom Bible because she's very spiritual and super into Christianity."
At first, Scherzinger didn't show interest. "She was like, 'I'm not messing with you, you toxic,'" Cannon added. "I chased her for years. The Bible is what got me in."
Scherzinger and Cannon reportedly had a brief relationship between 1999 and 2000. Scherzinger wasn't famous then, as The Pussycat Dolls didn't attain fame until later. But she got her start in the girl group Eden's Crush. As for Cannon, at the time, he was doing sketch comedy for Nickelodeon. Scherzinger hasn't spoken about her short-lived romance with Cannon.
So, what drew Cannon to Scherzinger? "First of all, super talented," he told Lee. "The world hasn't seen how talented. Vocally, she's incredible, but her acting, her humor, her impressions, and then she's just a good person. Like, one of them people that don't say bad about nobody. You see her — she cries every episode of The Masked Singer."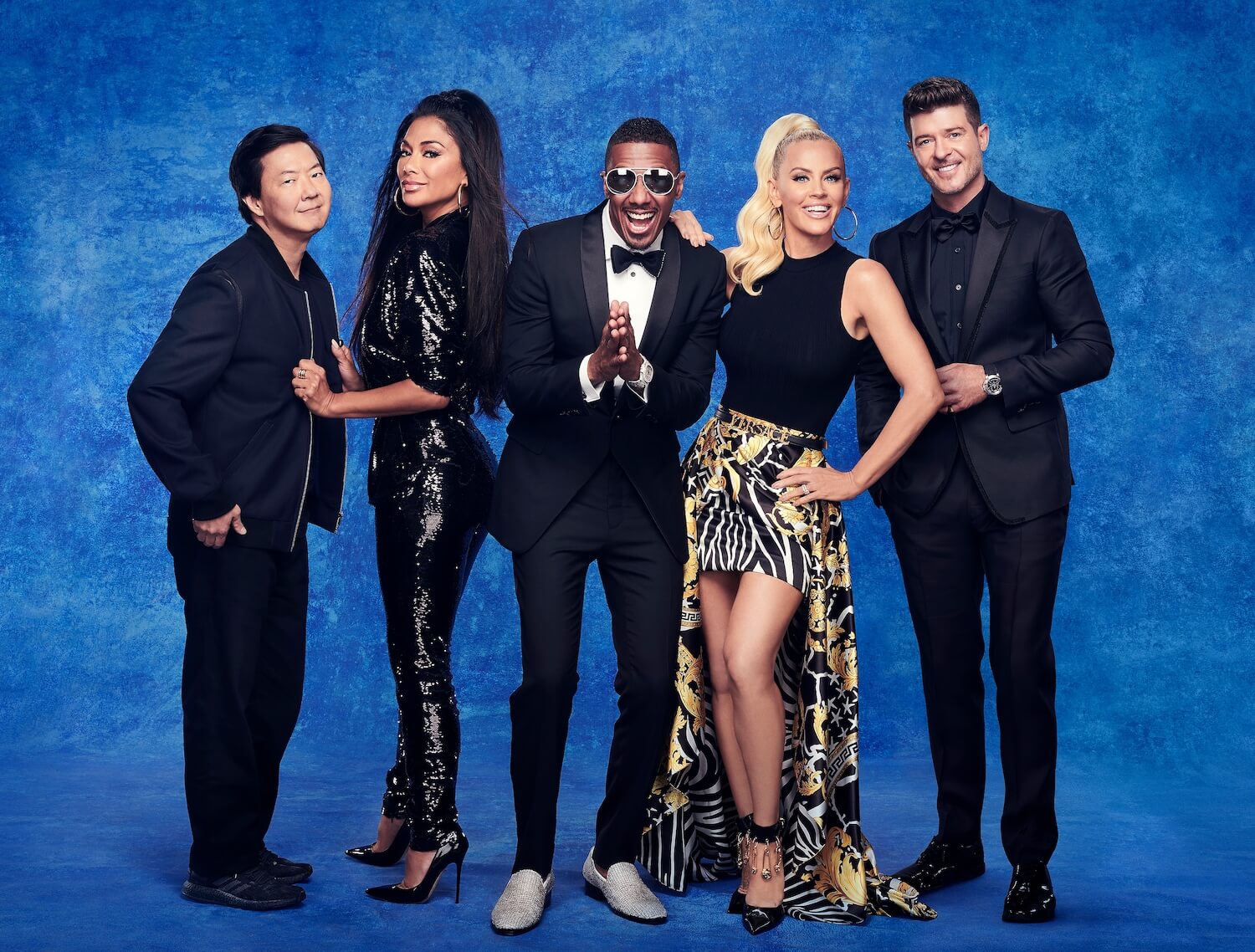 Nicole Scherzinger and Thom Evans announced their engagement in June 2023
The Masked Singer exes Nick Cannon and Nicole Scherzinger likely won't rekindle their romance in 2023. Scherzinger is now engaged to former Scottish rugby player Thom Evans.
"I said yes," Scherzinger captioned her Instagram post on June 27, 2023, showing Evans down on one knee before her on the beach.
Scherzinger and Evans met on The X Factor: Celebrity in 2019 when Evans competed in the group Try Star. By December 2019, the two were spotted in London and made their red carpet debut in January 2020.
"He's just my partner in crime," Scherzinger told Extra in 2020. "He's my best friend, and we love to laugh together. We are real big goofballs. We laugh together, we dance together, we sing together, we cook together. He's my man, my life, my dreams."
As for Nick Cannon, he's reportedly in an open relationship with Bre Tiesi in 2023. Cannon has 12 kids total and one child with Tiesi.
The Masked Singer Season 10 premieres Wednesday, Sept. 27, at 8 p.m. ET on Fox.
For more on the entertainment world and exclusive interviews, subscribe to Showbiz Cheat Sheet's YouTube channel.