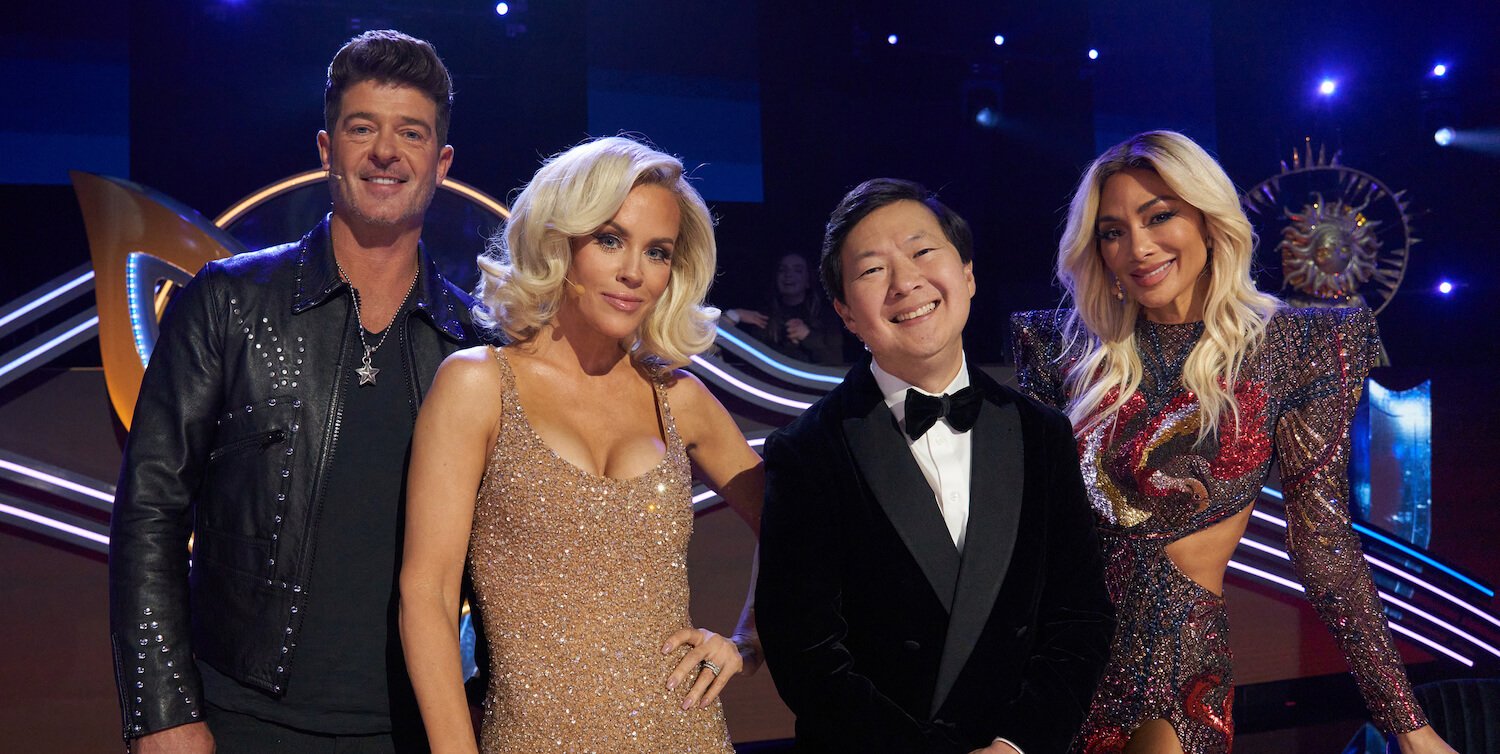 'The Masked Singer' Season 10: New Donut Mask Contains 'Disturbing' Detail, Fans Note
'The Masked Singer' Season 10 features a new Donut mask that has fans talking. Here's what they said about the 'disturbing' details.
Fox's The Masked Singer Season 10 is finally here, and fans can't wait to see which celebrities sing under the masks this season. Season 10 is slated to be the biggest season for the show yet, as it marks a significant milestone. And that means the masks are bigger and better than ever — though not all fans might agree. According to some loyal viewers, the new donut costume contains a "disturbing" detail. Here's why.
'The Masked Singer' Season 10 donut costume contains a detail that fans find 'disturbing'
The Masked Singer Season 10 introduced two masks weeks before the official premiere. The first two masks that fans saw were the Donut and the Hawk.
The Donut and the Hawk appear to be highly-detailed costumes, but the Donut has fans curious. The Donut costume contains a pink and blue frosted donut head adorned with a tuft of red hair and a chef's hat. The body includes another donut as the center — and the torso donut has eyes. The legs and arms are nearly-human in shape, though they're ringed with more donuts. The hands have only four fingers, according to the photos.
"Hate me all y'all want, but Donut is disturbing," a fan on Reddit wrote. "I mean, look at it … the face, the eyes on the body, and the multi-colored frosting … it looks like the Marshmallow Man met disaster."
"Terrifying. I love it," a fan added.
Some fans also pointed out that the Donut contains teeth — a detail they dislike.
"If you look closely at Donut, you can see he has teeth. I don't know how to feel about that," another fan wrote.
A new preview shows the 'rumble'
The Masked Singer Season 10 certainly has more surprises than the "disturbing" Donut costume. A new preview from Fox, titled "The Rumble Is Coming!" gives a sneak peek at other masks debuting this season. Additionally, fans want to know what the "rumble" could mean. It's likely a new twist.
As for the masks aside from the Donut and the Hawk, it looks like fans will see some type of flower mask, anteater mask, and s'more mask. Fans have mixed emotions.
"I was very excited for this season. After this, I am extremely concerned," a fan wrote. "Every single costume, minus the flower-looking one, looks horrible. Very nervous for season 10 if this is the type of aesthetic we will get."
The Masked Singer Season 10 premieres on Wednesday, Sept. 27, at 8 p.m. ET on Fox.
For more on the entertainment world and exclusive interviews, subscribe to Showbiz Cheat Sheet's YouTube channel.