The Monkees Inspired This R.E.M. Song and Many Fans Disliked It
Michael Stipe of R.E.M. grew up with The Monkees, The Archies, and The Banana Splits. Those bands inspired "Shiny Happy People." "Shiny Happy People" became an international hit even if some fans disliked it.
The Monkees and R.E.M. released very different music; however, Michael Stipe revealed The Monkees inspired a popular R.E.M. song. He discussed why The Monkees and other 1960s bands meant so much to him. Stipe also contradicted the rumor he dislikes the hit in question.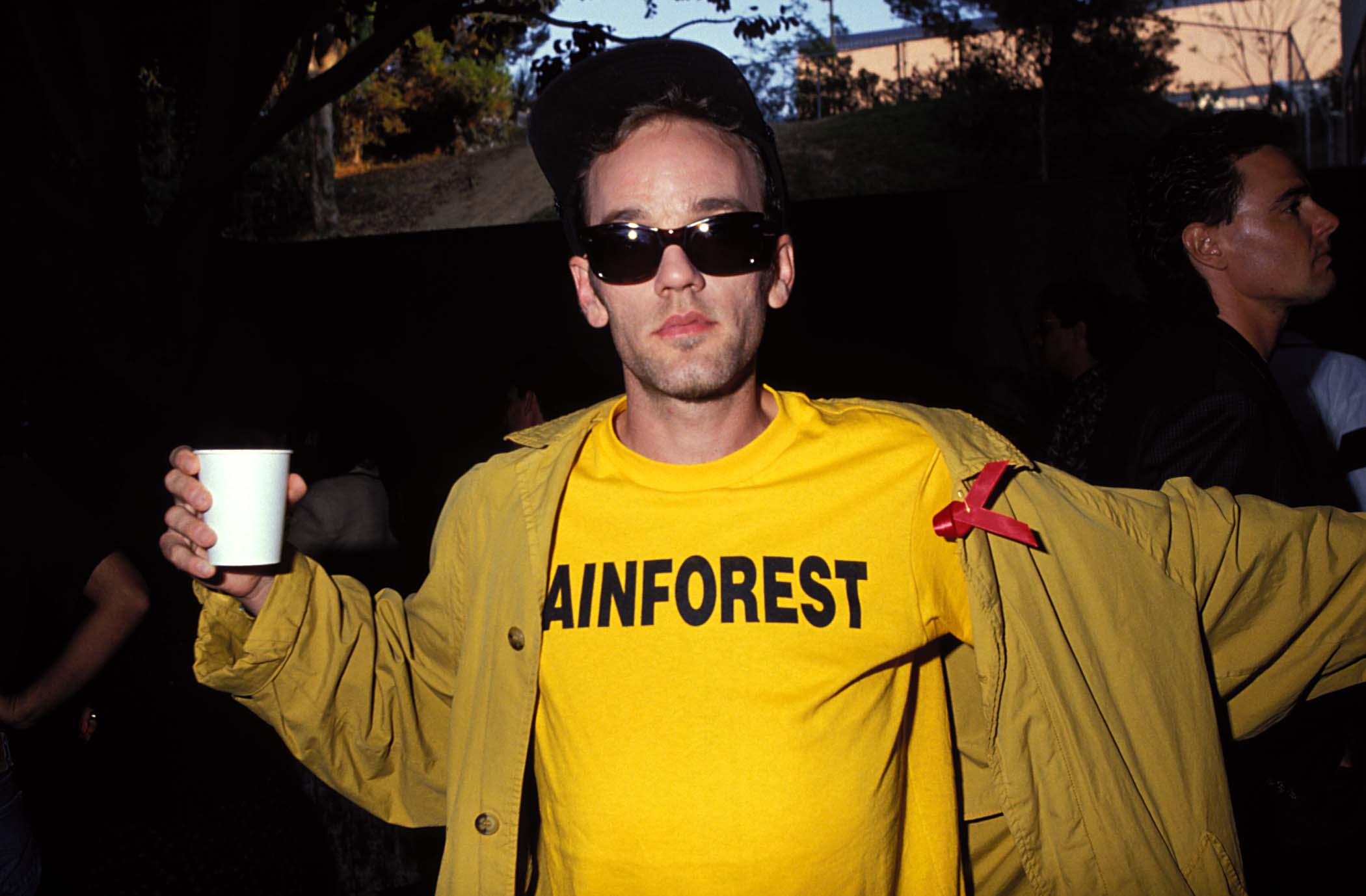 The Monkees and 2 other 1960s bands influenced R.E.M.'s Michael Stipe to write pop songs
The 1960s were a big time for bubblegum pop. The Monkees are probably the most well-known bubblegum pop group from the period — if not the most famous bubblegum pop group of all time. Despite this, they were not the only prominent 1960s band from that genre. The Archies and The Banana Splits both entertained fans with their television antics and happy, catchy music.
The legacy of those groups outlasted their 1960s heyday. During an interview with Newsweek, Stipe said all of those bands inspired one of R.E.M.'s most famous songs: "Shiny Happy People." Stipe explained his connection to those bands.
"I'm a few years younger than the others and I didn't have an older brother or sister who was a music fan," he told The Sun. "So for me it was all about The Archies, The Banana Splits, and The Monkees. I wore a little watch cap because of Mike Nesmith and I'm still wearing one today."
Why R.E.M.'s Michael Stipe wrote 'Shiny Happy People' and what he thought of it
Stipe explained the origin of "Shiny Happy People." "The guys would give me pieces of music that were so ebullient and bubblegum that I'd be like, 'OK, I accept your challenge and I raise you, we're going to call this one 'Shiny Happy People,'" he recalled. "It was written to be as pop as it could possibly be, absurdly, ridiculously pop."
The Sun reports R.E.M. fans were divided in their opinions of "Shiny Happy People." Interestingly, there's a perception Stipe disliked "Shiny Happy People." "I love it," he said. "When I listen to it, which is rarely, I really enjoy it. To write a non-tongue-in-cheek happy song is very hard." Despite this, Stipe said he didn't want "Shiny Happy People" to be remembered as his band's finest moment.
How the world reacted to the song
"Shiny Happy People" charted highly. The track reached No. 10 on the Billboard Hot 100 and stayed on the chart for 15 weeks. Its parent album, Out of Time, topped the Billboard 200 and lasted on the chart for 109 weeks.
The Official Charts Company reports "Shiny Happy People" charted even higher in the United Kingdom. The track reached No. 6 in the U.K., staying on the chart for 11 weeks. Out of Time reached No. 1 in the U.K., remaining on the chart for 137 weeks.
Stipe and company later performed a version of "Shiny Happy People" for Sesame Street called "Furry Happy Monsters." This is notable, as Sesame Street is a children's show that started in the 1960s and "Shiny Happy People" was inspired by bands from 1960s family television. "Shiny Happy People" proved The Monkees were still inspiring bands long after their television show was cancelled.