Why The Monkees' Micky Dolenz Doesn't Remember Recording 'I'm a Believer'
The Monkees' "I'm a Believer" remains one of the most famous bubblegum pop songs of all time. The Monkees' Micky Dolenz revealed why he has no memory of recording the song. Subsequently, he discussed the song's place in the band's discography. Notably, a major pop star wrote the lyrics of "I'm a Believer."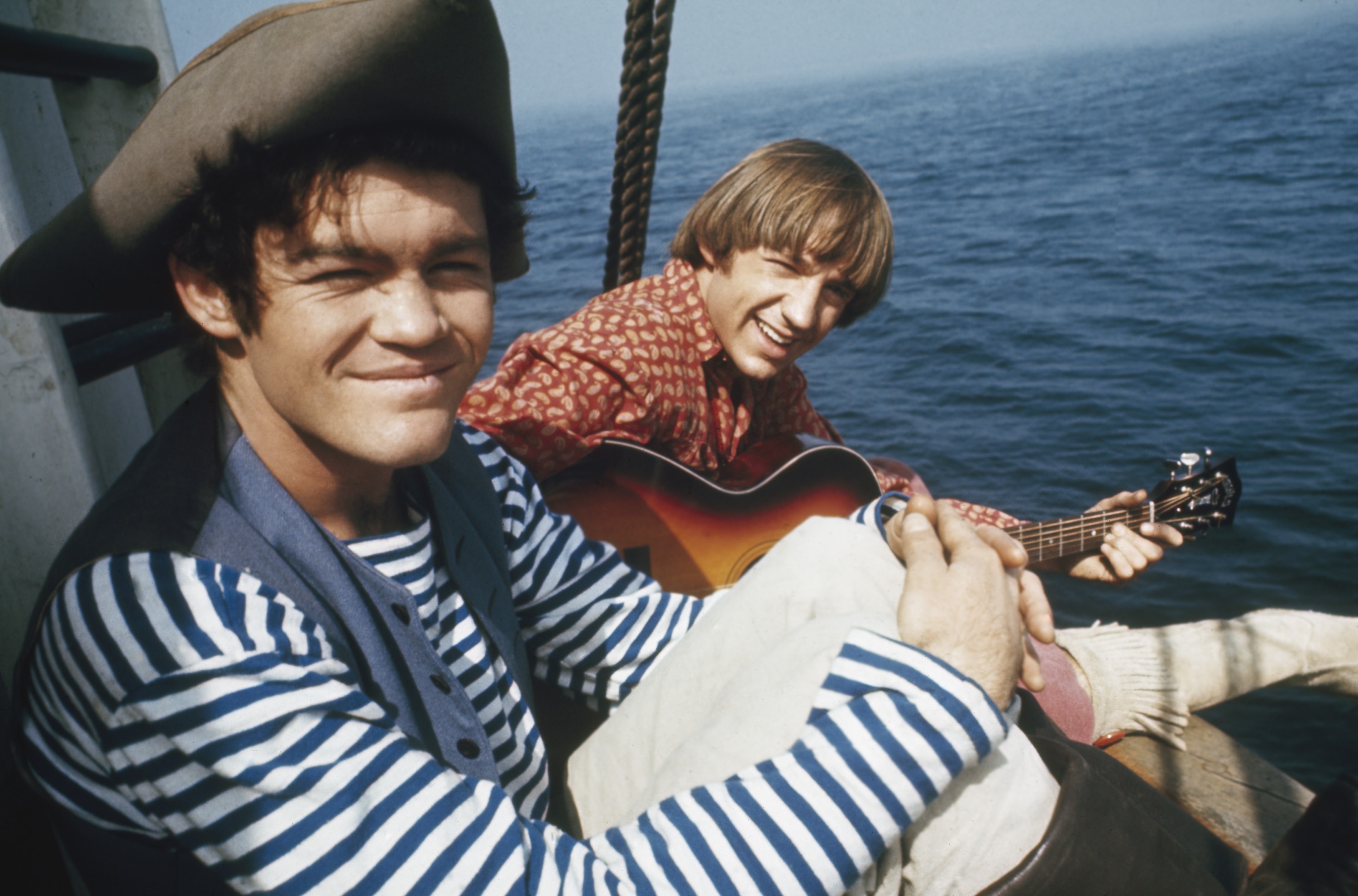 Micky Dolenz revealed The Monkees had to pump out numerous songs in a short amount of time
During a 2016 interview with Rolling Stone, the then-remaining Monkees — Dolenz, Peter Tork, and Mike Nesmith — discussed 15 songs that defined their careers. One of them was "I'm a Believer." "I don't specifically remember recording this," Dolenz said. "Filming took eight to 10 hours a day, and on the weekends we rehearsed for the tour.
"I would go in after filming and have to lay down these vocals," Dolenz added. "I remember sometimes doing two or three a night. They just needed so much material for the show. They wanted at least one new song in every episode."
RELATED: The Monkees: What Micky Dolenz Thought of Smash Mouth's 'I'm a Believer'
Micky Dolenz said the popularity of The Monkees' 'I'm a Believer' is inexplicable
Dolenz said "I'm a Believer" is important even if he doesn't remember recording it. "It's probably my signature Monkees tune though," he revealed. "Nine times out of 10, we close the live show with it. I can't explain why it's proven to be so popular. You can't reduce art like that, especially collaborative stuff."
Dolenz then discussed the elements of the song. "You can't say it was Neil Diamond's lyrics, or no, it was the melody," he opined. "No wait, it was the background vocals. With anything collaborative, at some point the whole becomes greater than the sum of the parts."
RELATED: The Monkees' Micky Dolenz Said a Famous Movie Song Is 1 of the Few Attempts to Emulate 1960s Music That Worked
How 'I'm a Believer' performed on the charts in the United States and the United Kingdom
"I'm a Believer" became a huge hit for The Monkees. For seven weeks, it topped the Billboard Hot 100. That's longer than any of the Prefab Four's other No. 1 singles. The track remained on the chart for 15 weeks in total.
"I'm a Believer" appeared on the album More of the Monkees. For 18 weeks, the album topped the Billboard 200. More of the Monkees stayed on the chart for 96 weeks altogether.
According to The Official Charts Company, "I'm a Believer" became a massive hit in the United Kingdom too. The track topped the U.K. chart for four weeks, becoming the group's only No. 1 single there. It lasted 18 weeks on the chart. Meanwhile, More of the Monkees peaked at No. 1 for two of its 25 weeks on the U.K. chart.
"I'm a Believer" is a memorable song even if Dolenz doesn't remember recording it.
RELATED: Why The Monkees' Micky Dolenz and The Carpenters Lost the Chance to Record Three Dog Night's 'An Old Fashioned Love Song' 1st