The Monkees' Micky Dolenz Once Released a Song With Vocals by a 1970s Rock Star
Harry Nilsson wrote songs for The Monkees. Micky Dolenz used the demo of Nilsson's song "Good Times" to craft a duet between himself and Nilsson. Nilsson also inspired Dolenz's album 'Dolenz Sings Nesmith.'
During the 1960s, The Monkees were most known for their bubblegum pop music. Despite this, The Monkees' Micky Dolenz released a song with one of the premier rock stars of the 1960s and 1970s. Dolenz revealed this star influenced his music and that the two were very close friends.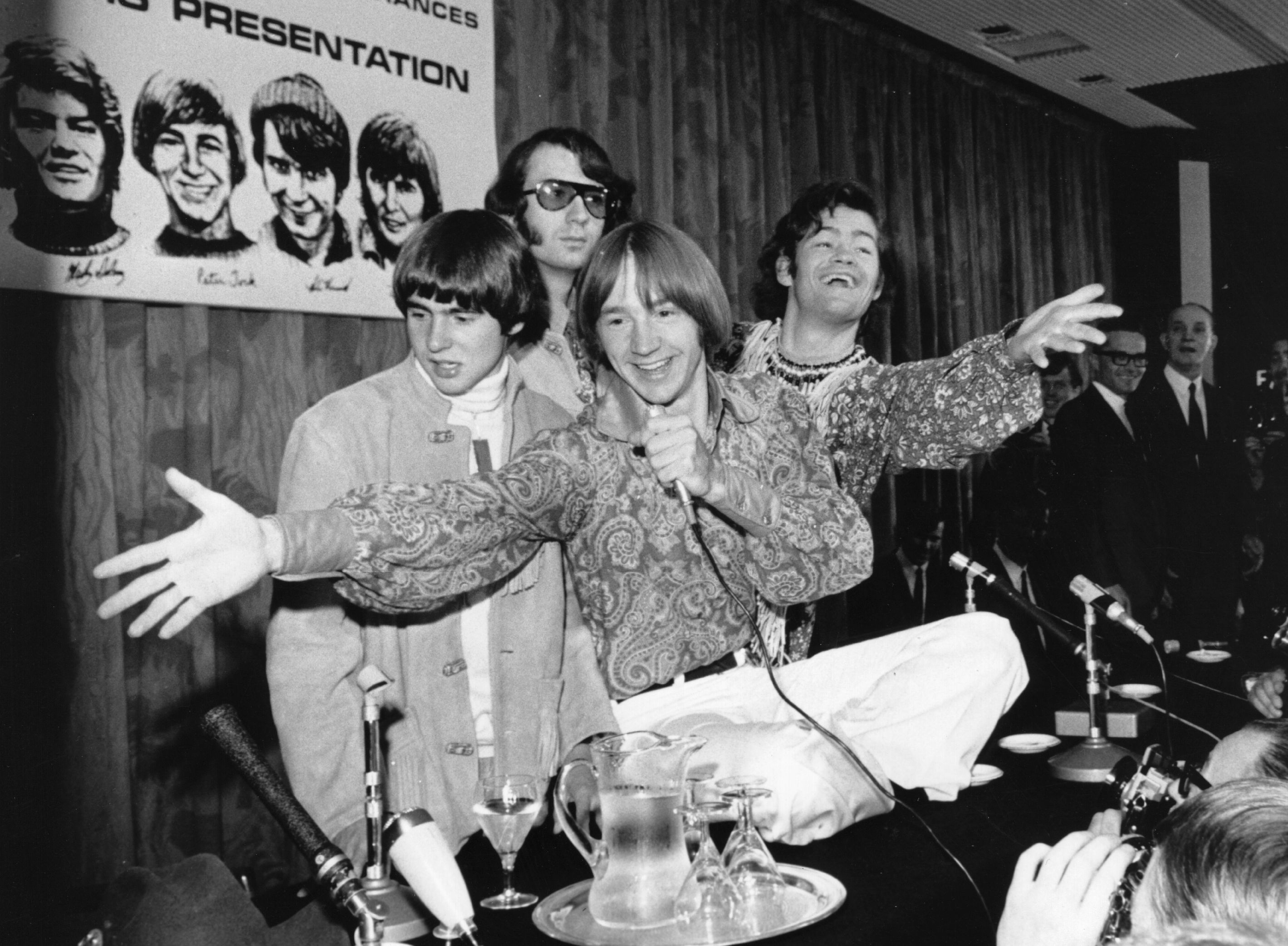 Harry Nilsson wrote a song for The Monkees' psychedelic album
In 1967, The Monkees released their psychedelic album Pisces, Aquarius, Capricorn & Jones Ltd. Pisces, Aquarius, Capricorn & Jones Ltd. remains one of the most acclaimed albums of the Prefab Four's career. The band released it the same year The Beatles went psychedelic with Sgt. Pepper's Lonely Hearts Club Band and The Rolling Stones went psychedelic with Their Satanic Majesties Request.
Although they made very different music, Harry Nilsson wrote one of the songs on that album. It's called "Cuddly Toy." This was not the end of Nilsson's association with The Monkees.
How The Monkees' Micky Dolenz decided to release a song featuring vocals from his deceased friend
Nilsson also had an impact on The Monkees' later album Good Times! Nilsson and Dolenz performed vocals on the album's title song. This was in spite of the fact Nilsson died 22 years before the release of Good Times!
During an interview, Dolenz explained how this posthumous duet came to be. "When we started talking about the anniversary, we found a bunch of unfinished tracks from the '60s," Dolenz told the Chicago Sun-Times. "When the show was on the air, we recorded tons of material because they wanted two new songs in every episode."
One of the songs The Monkees recorded was written by a close friend of Dolenz. "Harry, who was one of my dearest friends, had written one for me to sing," Dolenz said. "It had his scratch vocal, but because Harry never did anything half-assed, it was a full-blown performance. I thought, 'Oh my gosh, I can do a duet with my old friend.'" Notably, the rest of the album was mostly songs written by rock stars like Neil Diamond, Carole King, Gerry Goffin, and Adam Schlesinger of Fountains of Wayne.
How Harry Nilsson inspired Micky Dolenz to record an album of songs written by another star
Nilsson's influence on Dolenz extended beyond that. During an interview with Rolling Stone, Dolenz explained how Nilsson inspired him to record an album called Dolenz Sings Nesmith, which features Dolenz singing covers of songs Nesmith wrote.
"Well, Harry Nilsson was probably my best friend in the '60s and '70s," Dolenz revealed. "He had his first hit ['Cuddly Toy'] with us as a writer. And he recorded an album, Nilsson Sings Newman. It's a great album. I'd hang out with him at sessions and the title stuck with me."
Dolenz said Nilsson Sings Newman inspired Dolenz Sings Nesmith. "Years later, Peter and Nez and I were rehearsing for the Davy Jones memorial tour," Dolenz recalled. "I said, 'You know, Nez, I've always wanted to do Dolenz Sings Nesmith.'" Nesmith was very receptive to the idea. Even many years after his death, Nilsson continued to impact his close friend Dolenz.