The Monkees: Mike Nesmith Was 'Speechless' When He Heard John Lennon's Tape of Jimi Hendrix Playing This Song
John Lennon of The Beatles once played a song by The Jimi Hendrix Experience for The Monkees' Mike Nesmith. Nesmith was speechless when he heard the song. While the song was a hit in the United States, it didn't chart in the United Kingdom.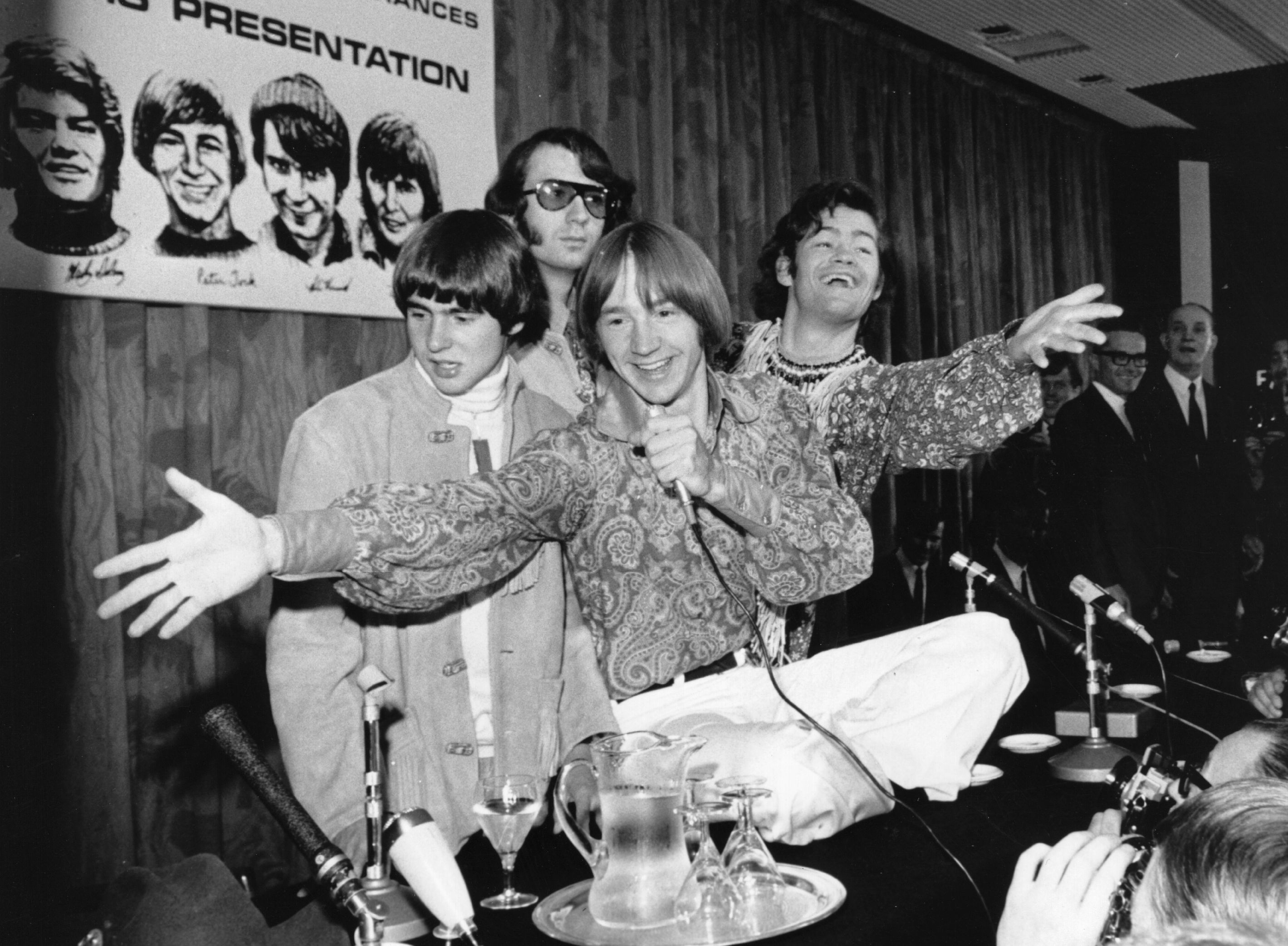 John Lennon was late for a dinner with The Monkees' Mike Nesmith because he was recording Jimi Hendrix playing this song
During an interview with NPR, Nesmith recalled John arriving late to dinner. "We'd all gone out to dinner one time, John [Lennon] was late," Nesmith says. "He came in at a point and he said, 'Sorry I'm late, but I was in a club and I heard this guy and I recorded it. You just have to listen to this.'"
Nesmith recalled John playing a tape containing one of The Jimi Hendrix Experience's most famous songs. "And he pulled out a little tape recorder, put it on the table and played 'Foxy Lady,' that Jimi was playing live at that club," Nesmith said. "And the table went silent, we were speechless."
What happened when The Monkees' fans heard that song live
Nesmith said this wasn't the end of The Monkees' connection to The Jimi Hendrix Experience. "So when I got back to the hotel I said, 'Strangest thing happened, John came with this tape of Jimi Hendrix,' and Micky [Dolenz] said, 'Oh, I saw him at a club and I asked him if he'll come and open for us!' Thus begins one of the great pop ironies of our time."
The "pop irony" Nesmith mentioned was the fact that The Jimi Hendrix Experience, a famous hard rock band, opened for The Monkees, a bubblegum pop band. While Hendrix is considered one of the greatest guitarists of all time, The Monkees' teenage fans were not impressed with him. Nesmith said the Prefab Four's fans cried out for Davy Jones to come onstage when Hendrix played "Foxy Lady."
How the public reacted to The Jimi Hendrix Experience's 'Foxy Lady'
While John and Nesmith really liked "Foxy Lady," it was not a major hit. "Foxy Lady" hit No. 67 on the Billboard Hot 100, staying on the chart for four weeks. Its parent album, Are You Experienced, was a considerably bigger hit. It reached No. 5 on the Billboard 200, remaining on the chart for 106 weeks. 
However, "Foxy Lady" was not a hit in the U.K. The Official Charts Company reports the song did not chart in the U.K. Meanwhile, Are You Experienced charted even higher in the U.K. than it did in the U.S., reaching No. 2 and staying on the chart for 34 weeks. Regardless of how the public reacted to "Foxy Lady," one of The Beatles and one of The Monkees really liked it.