The Monkees: This No. 1 Hit Was About the Vietnam War
The Vietnam War inspired everything from Apocalypse Now to Platoon to…a hit by The Monkees? One of the group's bubblegum hits was designed to be a subtle protest song. Here's a look at how the song performed compared to some of the Prefab Four's less socially conscious hits. The Monkees songs that's about the Vietnam …
The Vietnam War inspired everything from Apocalypse Now to Platoon to…a hit by The Monkees? One of the group's bubblegum hits was designed to be a subtle protest song. Here's a look at how the song performed compared to some of the Prefab Four's less socially conscious hits.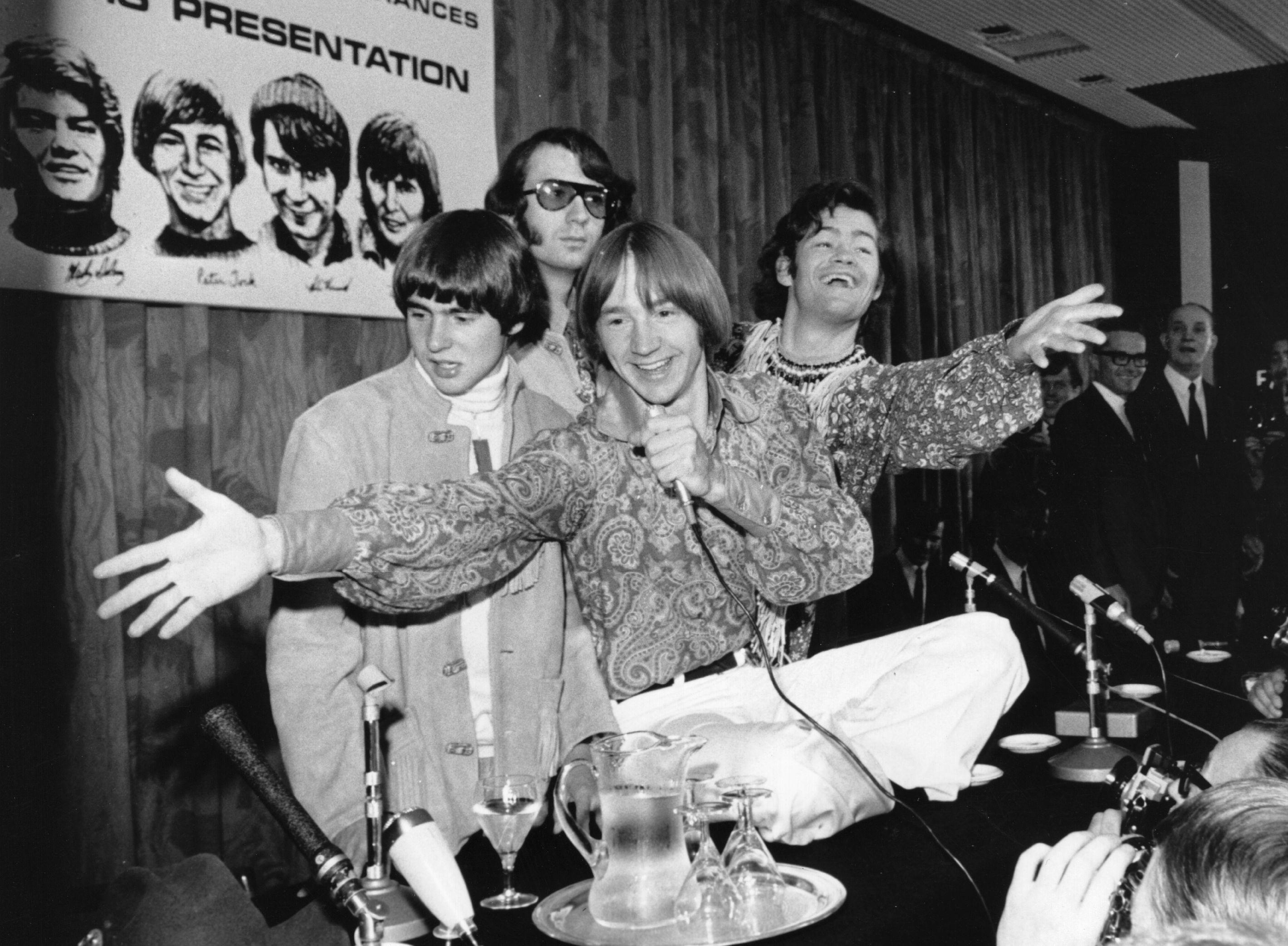 The Monkees songs that's about the Vietnam War 'in a veiled way'
The songwriting duo Boyce & Hart wrote several of The Monkees' best songs. In his book Psychedelic Bubble Gum: Boyce & Hart, The Monkees, and Turning Mayhem Into Madness, Bobby Hart discusses everything from improvising songs in front of record executives to The Doors inspiring a Monkees hit. In addition, he mentioned when Boyce & Hart decided to write a song that reflected current events.
"Escalation of the Vietnam War had begun in earnest just one year earlier, and with it had come a wave of protest from the hippies and the college kids here and at home," Hart wrote. "Their chants of 'Hey, hey, LBJ, how many boys did you kill today' could be heard on the evening news shows. Boyce and I knew that we could never get away with recording an overt war protest song with a group by The Monkees, let alone have it expect to have it played on network television. Still, we were inspired to add our voices, even in a veiled way, to the disapproval of the war that we shared with the youth of America."
Inspired by the war, Boyce & Hart wrote the song "Last Train to Clarksville." Hart explained the meaning of the track: "We fashioned a story about a soldier heading off to face combat and an uncertain future. Frantically, he was trying to arrange train transportation for a rendezvous to see the girl he loved for what could very well be the last time." It's interesting The Monkees are classified as a bubblegum band even though one of their biggest hits deals with war. In fact, their songs were eclectic in terms of both genre and subject matter.
How The Beatles influenced 'Last Train to Clarksville'
Boyce & Hart worked with the musicians who performed on the song. Hart told the musicians to emulate The Beatles' classic hit "Day Tripper." Both have a similar pop-rock sound. However, "Last Train to Clarksville" has a certain urgency and melancholy which "Day Tripper" does not.
How the public reacted to 'Last Train to Clarksville' compared to other Monkees song
"Last Train to Clarksville" reached the peak of the Billboard Hot 100. Only two other Monkees songs achieved that feat: "I'm a Believer" and "Daydream Believer." Both of those songs performed better on the charts than "Last Train to Clarksville." However, "Last Train to Clarksville" is a triumph in a way those songs are not. Boyce & Hart didn't think they could get a Vietnam War protest song on television but they did. They just had to be subtle.