'The Munsters': Which Cast Members Are Still Alive?
One of the 1960s' enduring sitcoms in reruns, The Munsters (cue the theme song) mesmerized viewers with its "average American family" made up of a homemaker vampiress, a creepy but lovable Frankenstein monster, their elderly vampire grandfather, wolf-boy son, "homely" niece, and pet fire-breathing dinosaur.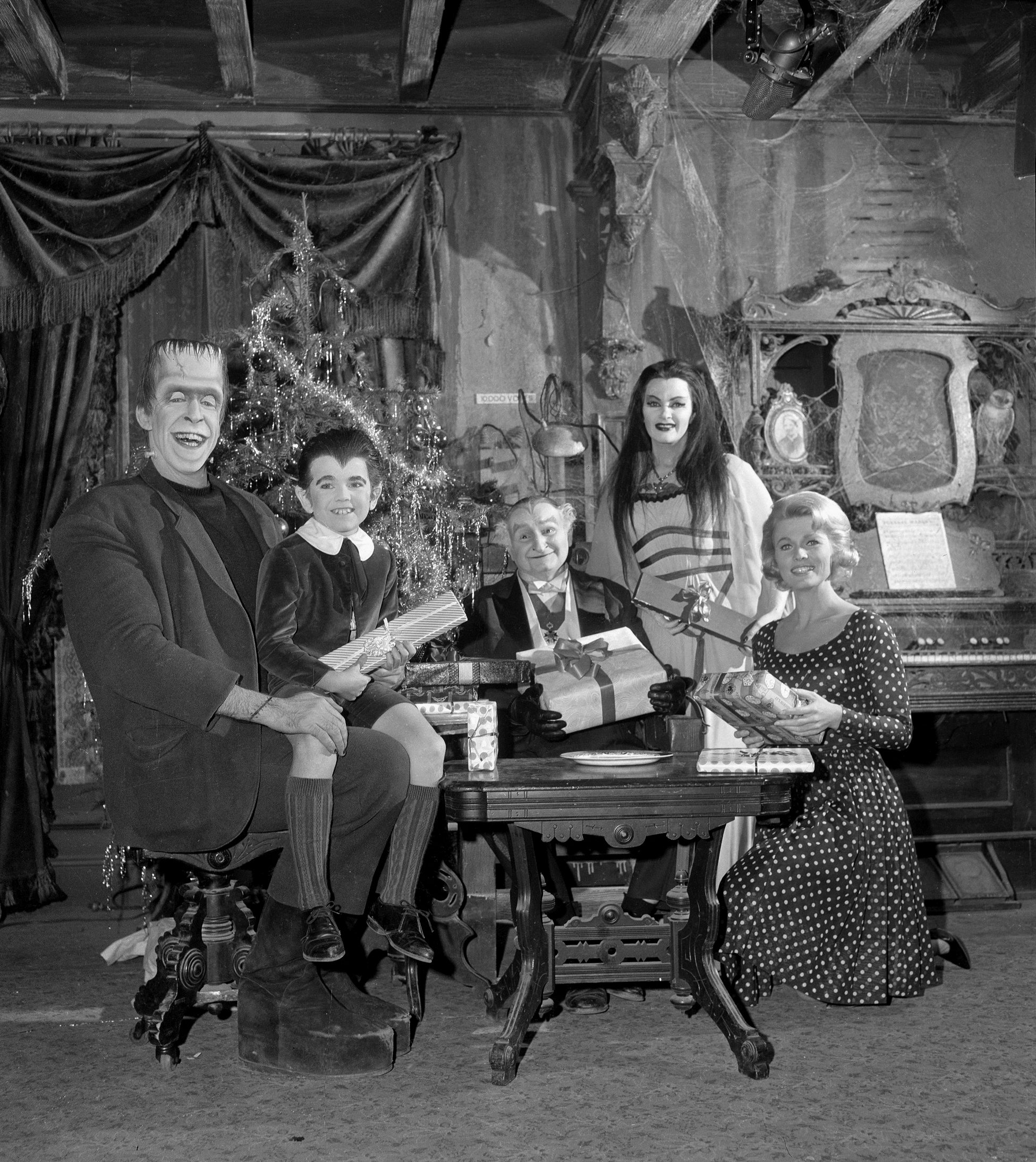 Produced by the same team that brought audiences Leave It to Beaver, the series is treasured still by generations of fans. Here's more on the cast of this American TV classic.
Fred Gwynne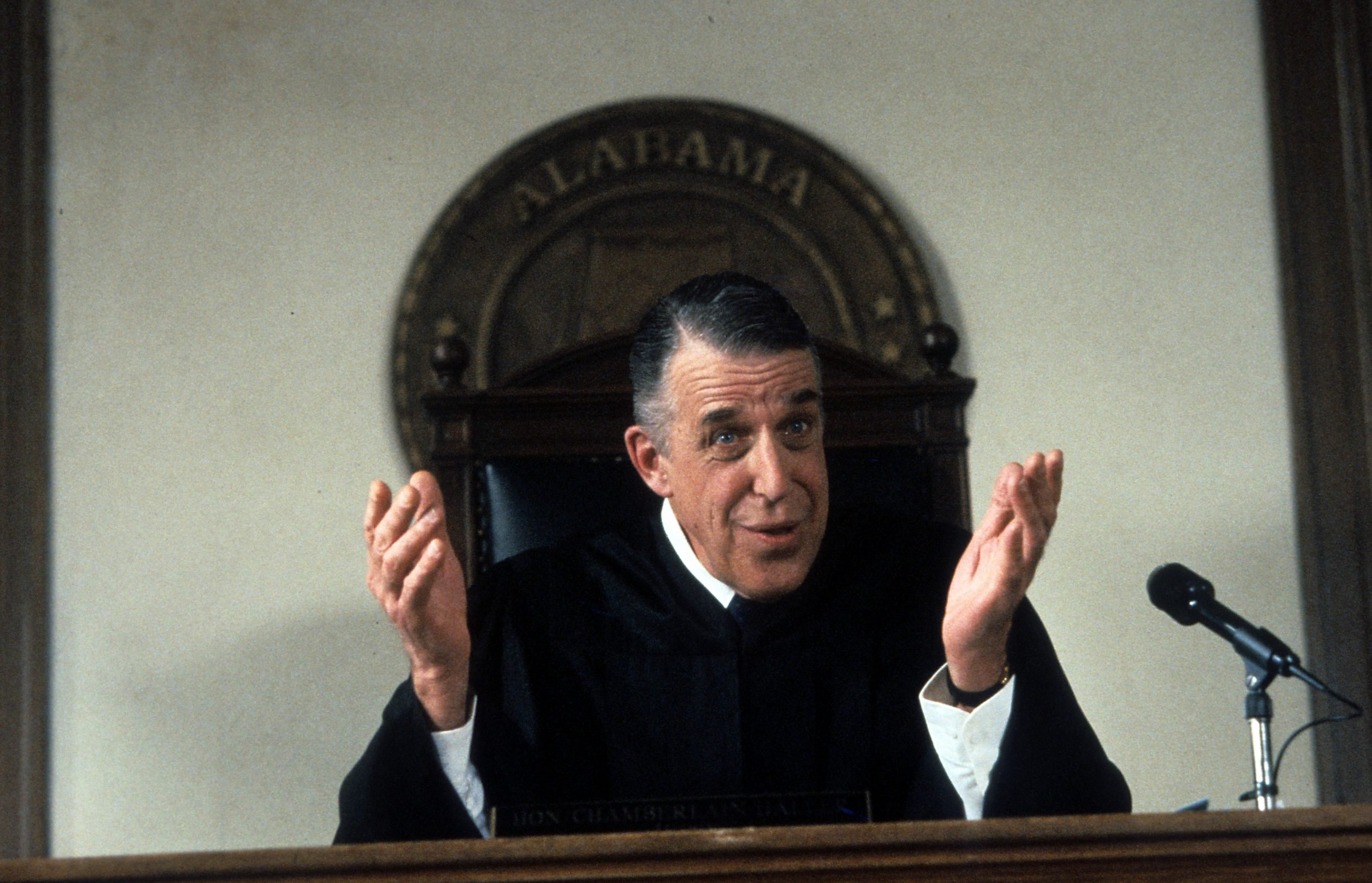 Born in New York City in 1926, Frederick Hubbard Gwynne portrayed the alternately childish yet respectable family man Herman Munster from 1964 to 1966 in the television comedy The Munsters. Already a substantially tall man at six feet of height, Gwynne's transformation into Herman made his appearance even more imposing. According to The Munsters: A Trip Down Mockingbird Lane author Stephen Cox, Gwynne took salt tablets to offset the sweating from the heavy and cumbersome costume.
While he had various roles after The Munsters in movies throughout the years including 1984's The Cotton Club and Pet Sematary in 1989, Gwynne is familiar to many filmgoers for his 1992 appearance in the film My Cousin Vinny as the stern Judge Chamberlain Haller. His role in Vinny was one of his last. He passed away in 1993 of pancreatic cancer at age 66.
Yvonne De Carlo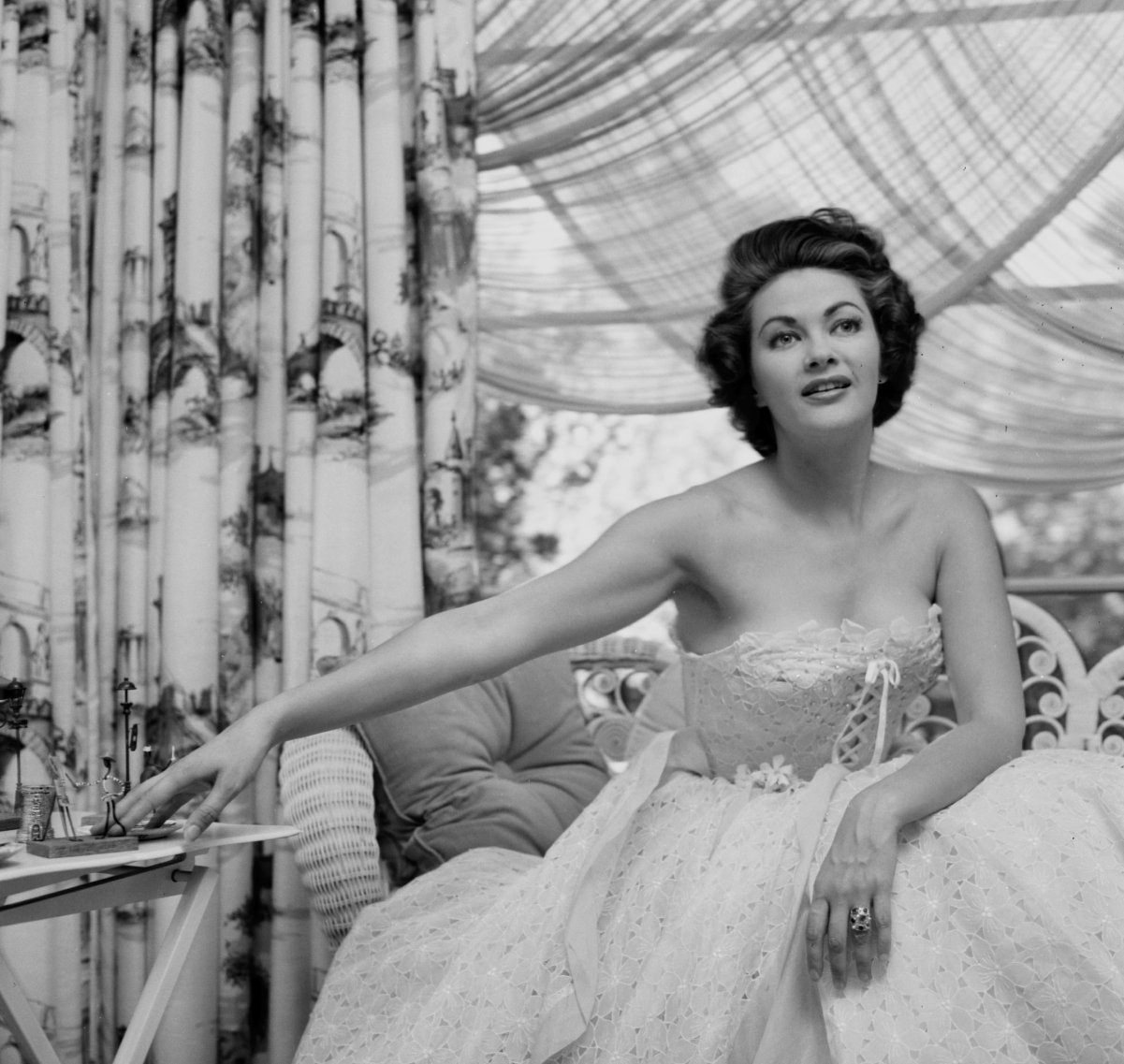 Born Margaret Yvonne Middleton on September 1, 1922 in Vancouver, British Columbia, De Carlo's career began in small uncredited roles in various films until the 1945 movie that got her noticed, Salome, Where She Danced. Her movie career continued at a steady pace throughout the '40s and '50s.  It was shortly after her appearance in the 1956 epic film The Ten Commandments in which she appeared as Sephora the wife of Moses that De Carlo began to turn to television work, appearing in programs including Bonanza, Death Valley Days, and Follow the Sun in the 1950s and '60s. 
The actor was hard to miss as Lily Munster. Tough but loving, De Carlo's Lily on the series had a June Cleaver wholesomeness accented of course by the coffin lining cape she wore when venturing out of the family's gloomy home.
She reprised her role as Lily in the 1966 film Munster, Go Home! and television movies The Munsters' Revenge in 1981, and Here Come the Munsters in 1995. De Carlo also took on other film and TV roles outside of the Munsters franchise until 1995. Her health declined after a 1998 stroke and in 2007, she died of heart failure at age 84.
Al Lewis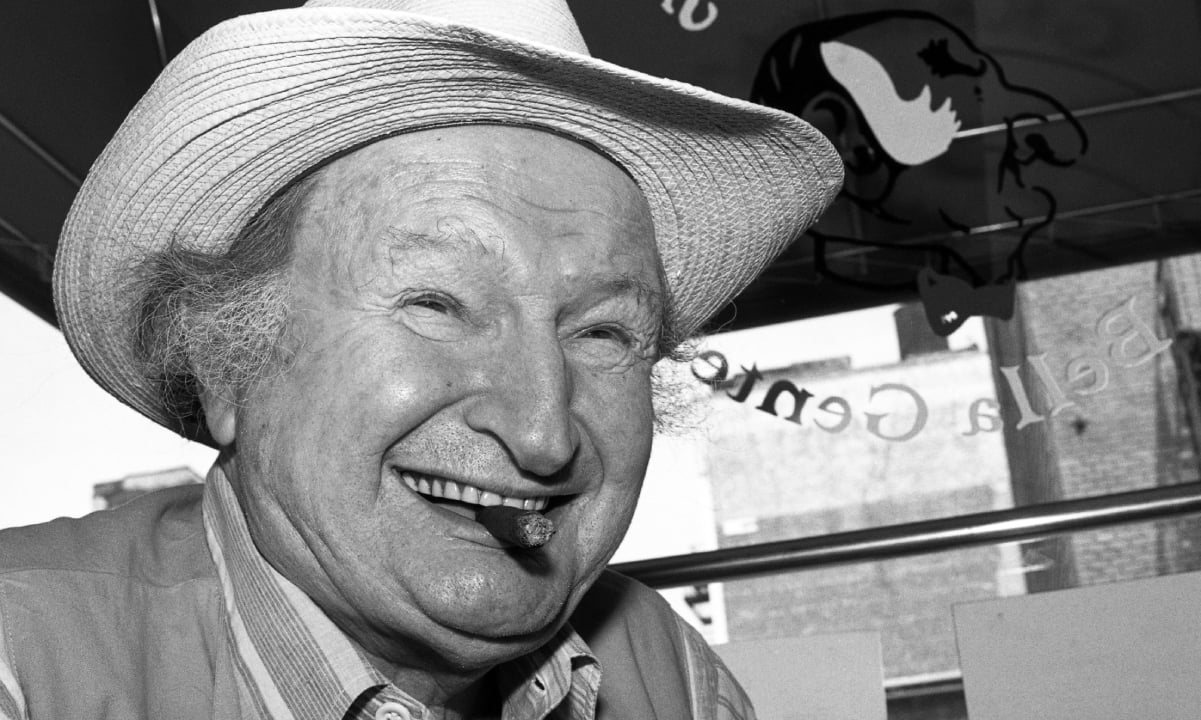 Actor Al Lewis was born Abraham Meister in Manhattan, New York City in 1923.
In his 2002 interview with the Television Academy Foundation Al Lewis, who portrayed elder vampire Grandpa on the series, revealed how he was cast for the role. Lewis and Gwynne had worked together on a previous TV comedy Car 54, Where Are You? the year before The Munsters premiered in 1964.
He explained that he had received a call from a "development director" at Universal, asking if Lewis was up for a part in a new series. He was, and soon learned that Gwynne would also be part of the new project. "Fred and I were on the same plane, we flew out to California," he said. "They parked us in a motel across the street from Universal."
The actors had no idea what kind of project they had signed up for until they arrived at the studio, Lewis said. And it was a shock. "Monday, we went in and sat for about eight, nine, ten hours of tests of makeup. Then we realized what kind of show it was," he recalled, laughing. "Because on the page, it doesn't say anything. And that was it."
After the end of The Munsters, Lewis appeared in other TV series including Love, American Style, Taxi, and Here's Lucy. He also ran as Green Party candidate for governor of New York in 1998. Mostly, however, Lewis' acting work and public appearances found him revisiting his role as Grandpa Munster. He died in 2006 of natural causes.
Butch Patrick
Patrick Alan Lilley was born August 2, 1953 in California. Explaining how his entry into show business at age 7 happened, Patrick told WGN radio that a director and producer noticed photos of the then-young Patrick in a photographer's studio window. He then landed a role on what he called a "small B-movie."
He's also part of soap opera history. "I was on the first year of General Hospital, did The Real McCoys after that, and from there, The Munsters came along." Patrick was the youngest member of the cast, playing Lily and Herman's impish and obedient wolf-boy son, Eddie.
Once The Munsters ended in 1966, Patrick took on various roles through the years in films and television work. In his late teens, he began drinking and misusing drugs heavily. "I decided that I enjoyed partying and getting high and drinking," he told Oprah Winfrey in a Where Are They Now? broadcast in 2016. "So I continued to do so for a long time. I was functioning but I wasn't thriving. I was more of an existing situation and it went on for 40 years." He began receiving treatment for his addiction in 2010.
A cancer survivor, Patrick continues acting and makes appearances at events celebrating The Munsters.
Pat Priest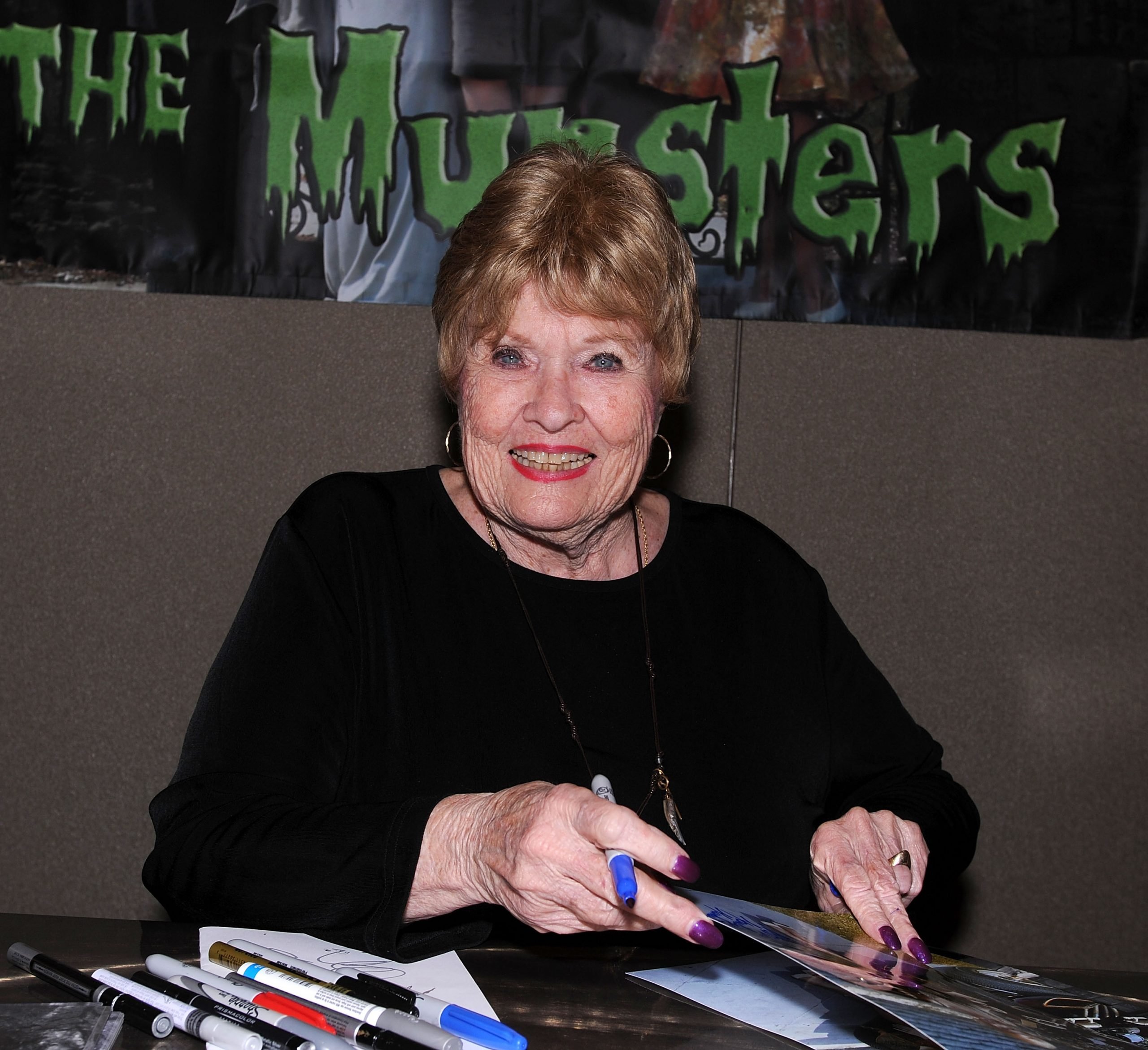 The second Marilyn Munster on the series, Patricia Ann Priest was born August 15, 1936. She currently lives in Idaho and attends Munsters fan events from time to time.
In the 1996 film Munster, Go Home!, instead of casting Priest as the unaware-of-her-beauty Marilyn, the role went to another actor.
""I was devastated not to be in the film," the former actor told Senior Voice in 2020. "We were on the set filming the end of the season and the producers sent one of their guys down to tell me. I was 29 and my contract was up for renewal, so I think they wanted a younger actress and didn't want to pay me more."
Priest went on to other small acting roles on The Lucy Show, Bewitched, and The Mary Tyler Moore Show. In 1995, she made a cameo appearance in the TV movie, Here Come the Munsters. The actor eventually moved on to a successful real estate career but it's clear she looks back on her Munsters days with fondness.
"I've done everything I wanted to do and gone everywhere I wanted to go," Priest said. "Whatever happens in the future is all just pluses."
Beverley Owen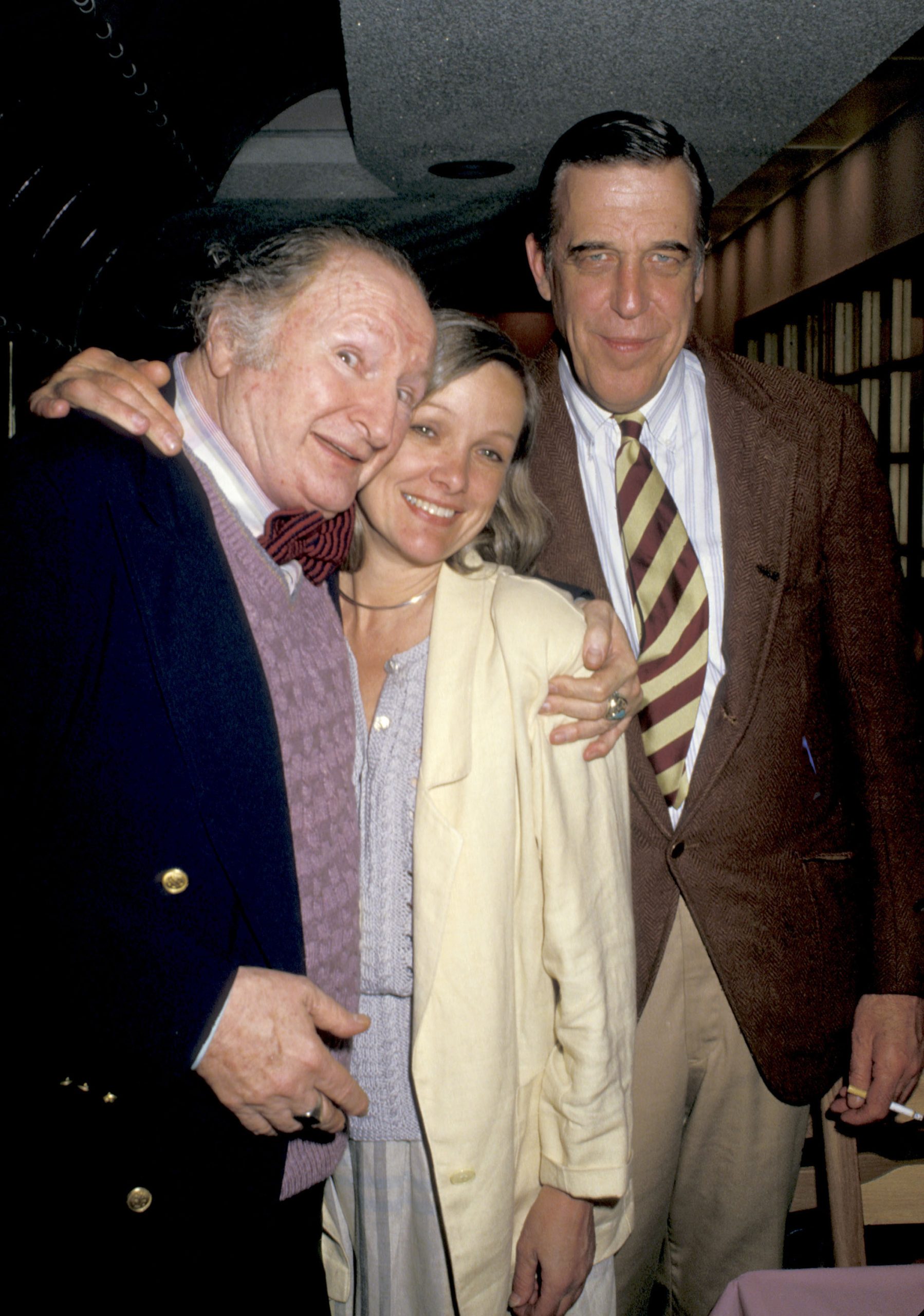 Born in Iowa on May 13, 1937, the original Marilyn Munster actor Beverley Owen appeared in a little over a dozen episodes of the show in its first season. She left the show for love, marrying writer and producer Jon Stone in 1964.
Owen continued acting in other television series including the soap opera Another World, The Virginian, and The Doctors in the 1960s and '70s.
She earned her master's degree in early American history in 1989. Owen died in 2019 at age 81. Her costar Patrick on Facebook said of her at that time, "Beautiful Beverly (sic) Owen has left us. What a sweet soul. I had the biggest crush on her. RIP Bev and thanks for your 13 memorable Marilyn Munster episodes."