'The Office': Jim and Pam Were Supposed to Break Up But Creators Scratched the Plan
There are many popular TV shows that have achieved icon status, but The Office reigns supreme. It premiered in 2005 and completely changed the landscape of American television.
The format, acting, and writing have all earned top marks from critics and fans, and many of the stars of The Office have gone on to become massive movie stars. One of the most popular storylines on the show was the relationship between Jim Halpert and Pam Beesly. However, as showrunners revealed in a recent interview, their arc was originally intended to end very differently.
Fans love 'The Office'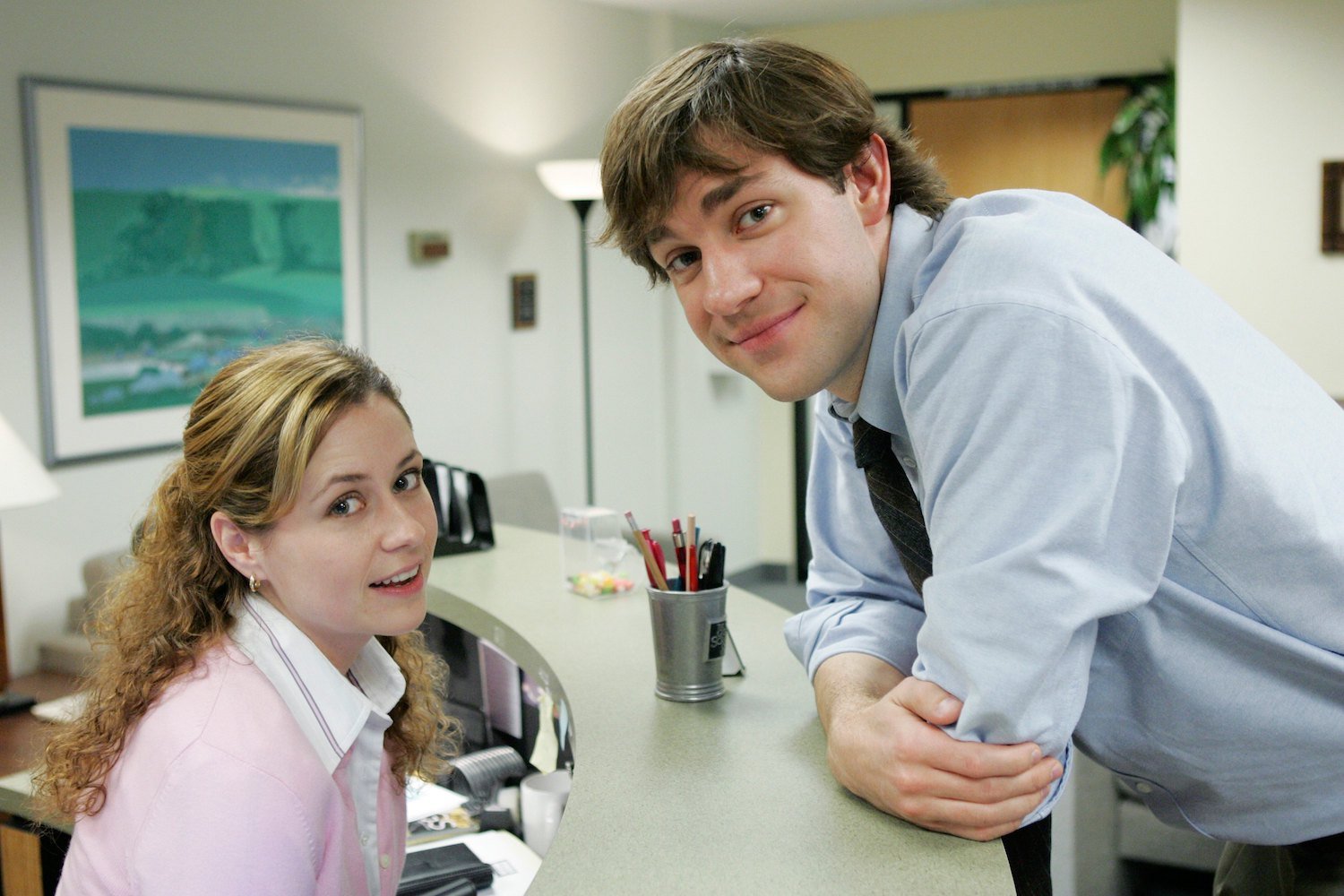 The Office was based on a British TV show of the same name, created by comedian Ricky Gervais. While the American version of The Office retained much of the original irreverence, most of the characters and situations were brand new.
Set in the town of Scranton, Pennsylvania, the show focused on the employees of the fictional Dunder Mifflin Paper Company. Featuring an innovative documentary-style format, where characters would speak directly to the camera as though they were being interviewed, The Office broke a lot of barriers for television comedy.
Cast members included Steve Carell, Jenna Fischer, John Krasinski, Mindy Kaling, and Rainn Wilson. Even if viewers might not have known the actors prior to the debut of The Office, they certainly did after a few months.
Carell, in particular, has gone on to become a major movie star, although fans still know and love him best for his role as Michael Scott. Two of the most popular cast members were Jenna Fischer and John Krasinski, who portrayed Pam Beesly and Jim Halpert.
Jim and Pam's love story was central on 'The Office'
Jim and Pam began their story arc as good friends. Still, it quickly became apparent to viewers and fans that for Jim, at least, their relationship was something more.
His crush on Pam developed into a love affair that was explored throughout the entire run of The Office. Ultimately, in spite of various misunderstandings, Jim and Pam ended up together, much to fans' delight.
Viewers absolutely loved the chemistry between Krasinski and Fischer, and their romance quickly became one of the highlights of the series. The "will-they won't-they" aspect of their relationship made the characters even more believable, although many held firm in their belief that the two would end up finding each other. 
Showrunners were going to have Jim and Pam break up
While fans might not be able to imagine a version of The Office where Jim and Pam don't end up getting together, there was a time when that was a very real possibility. In a recent interview, showrunners revealed that in one version of the script, they wanted to "do something extremely risky and high-stakes, which was the documentary airs and we see what effect it has had on these characters. And there was going to be a reunion episode where you see that Jim and Pam have split up by this time, and they will have their reunion in the reunion episode." 
They also revealed that in one treatment, Jim and Pam would have been involved in a love triangle with the docuseries cameraman, Brian. Still, John Krasinski lobbied hard for Jim and Pam to remain together by the series end, stating that if the two were to break up, it would be "too awful" for the hardcore fans of the show. Ultimately, Krasinski got his wish, and Jim Halpert and Pam Beesly went down in series history.