'The Office': Rainn Wilson Revealed How He Lived Rent Free In NYC: 'There Were Rats, We Had No Shower, But I Had Free Rent'
While Rainn Wilson's days on The Office made him a major celebrity, there was a time when things weren't quite so rosy.
While acting may look like a glamorous career filled with extravagant expenses that the average fan can only dream about, the truth is a little more complicated. For every celebrity out flaunting jewel-covered fashion choices and expensive cars, there's a whole lot of aspiring actors unable to make ends meet.
Many of those would-be stars eventually give up and take on other careers, but some of them finally get their foot in the door and see a breakthrough role that changes everything. 
That means that many of the big-name stars we know and love today were once struggling to get by. Many of them even went unhoused for a time as they tried to scrape together the means to make their dreams come true. Daniel Craig slept on London park benches before becoming James Bond. Jennifer Lopez moved out of her mother's house to sleep on a dance studio sofa in order to pursue her entertainment career. 
Rainn Wilson is among these stars with an early tale of woe. While his days on The Office made him a major celebrity, there was a time when things weren't quite so rosy. 
Rainn Wilson is enjoying an impressive career
These days, Rainn Wilson is a well-known name with plenty of fans. It took a long time for the actor to get that level of renown, however, and Wilson certainly paid his dues by working through several small parts before getting some breakthrough success. 
Wilson began his career in earnest in the late 1990s. Small parts in The Expendables (1999) and Galaxy Quest (1999) looked like a promising start to a successful career, but it was a slow climb. He continued through minor roles in both film and television with nothing quite picking up the traction he was hoping to see.
These included films like Almost Famous (2000), Full Frontal (2002), and House of 1000 Corpses (2003). His television appearances included one-time guest roles on Dark Angel, Charmed, and Law & Order: Special Victims Unit. 
It wasn't until playing Arthur Martin on Six Feet Under that Wilson saw a real breakthrough, but it would pave the way for his biggest and most memorable role. 
Rainn Wilson rose to fame as Dwight on 'The Office'
While Wilson had some memorable and important roles before his time on The Office and has since gone on to major projects, most fans will always associate him with his character Dwight Schrute.
Wilson had undeniable chemistry with the other characters in the show, and his relationship with John Krasinski was seen as particularly crucial to making the quirky sitcom work.  
Initially, Wilson had auditioned for the role of Michael Scott — a part that would eventually go to Steve Carell. Wilson struggled to figure out how to approach Michael's character, and his audition did not go well.
Luckily, Wilson's friendship with the casting director earned him a second shot, and he was ready and eager to show that he would make the perfect Dwight. History, it seems, agrees. 
Rainn Wilson struggled to make ends meet as an early actor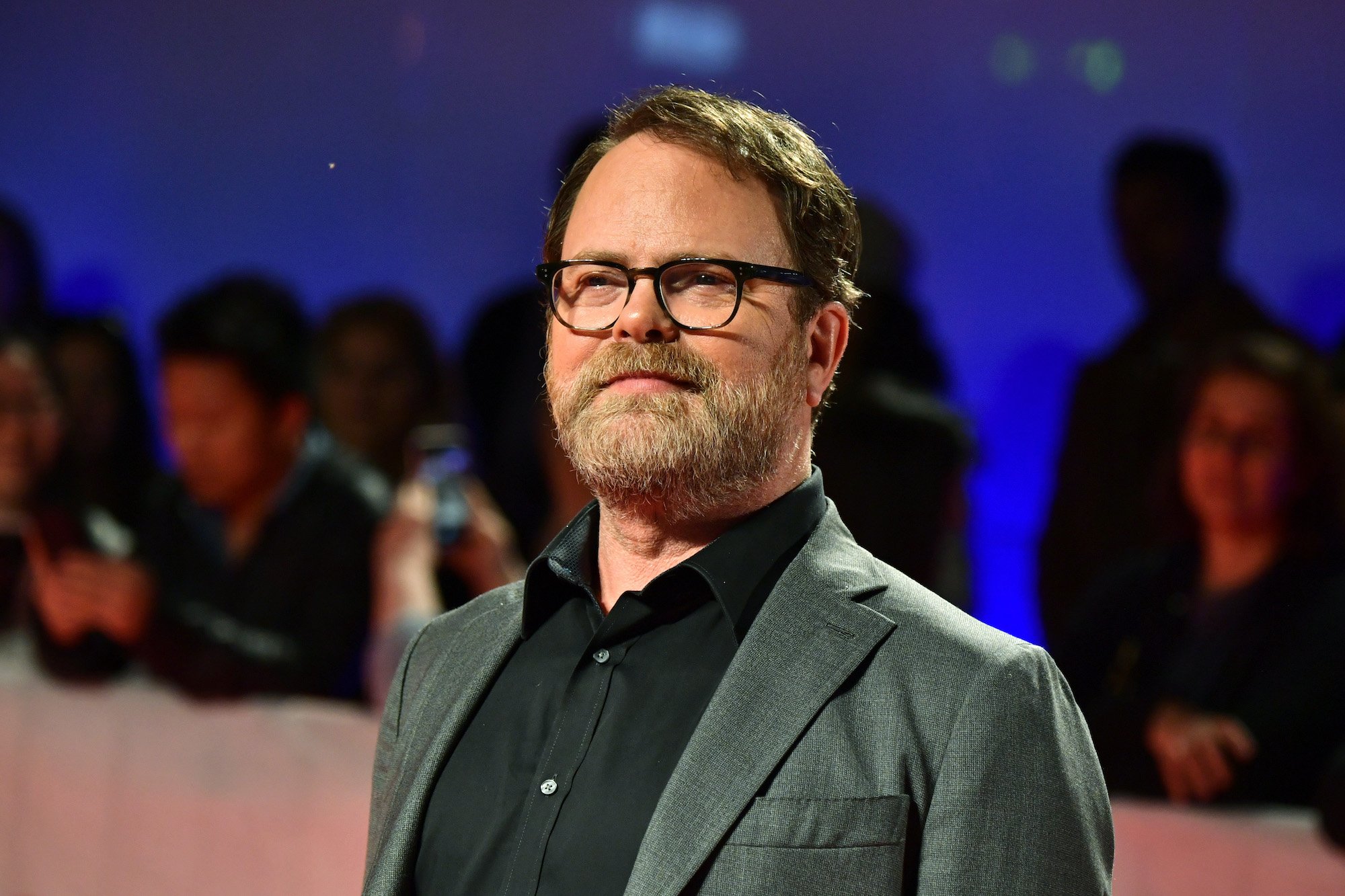 Before his career took off, Wilson was just another struggling actor living in New York City and trying to scrape together the funds to keep going. In fact, he told NPR that for quite a while, he "lived in an abandoned beer brewery."
A landlord Wilson described as a "crazy Dutch guy" offered Wilson the chance to live in the building for free while he fixed it up, wanting to show it off as an "artist studio." 
Wilson, however, lived without heat or running water. With rats and no shower, he still wasn't willing to turn down free rent. He remembers, however, "spitting on the floor and watching my spit freeze." These days, Wilson lives in much cushier digs.