'The Office': Why Rashida Jones Was Afraid of Getting Fired on Her First Day Working With Steve Carell
Rashida Jones was terrified of being fired on her first day on 'The Office.'
Rashida Jones has had such a prolific career that she's now a household name and arguably one of the most successful and recognizable actors in the industry. But The Office fans remember Jones back when she was an unknown newcomer playing Karen Filippelli, a role that turned out to be her big break into Hollywood.
Jones has opened up in the past about being so nervous on the set of The Office that she was constantly afraid to get fired. It turns out that some of her seasoned colleague — and superstar of The Office — Steve Carell's antics on her first day on set are a big part of what made her feel so afraid for her job!
Who is Rashida Jones?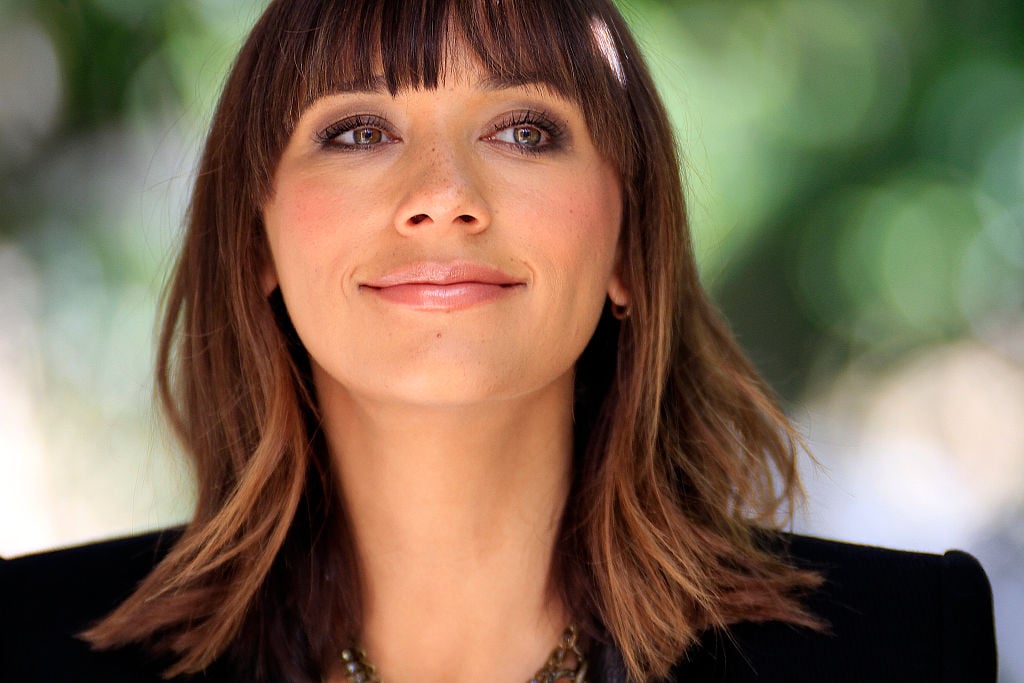 Nowadays, you can see Jones on incredible Netflix series Black AF, which she also executive produces and directs. She's worked hard to get to this level of success, and she now has a net worth of approximately $25 million.
As the daughter of legendary musician Quincy Jones, you'd think that success was just granted to her, but it's clear that Jones has worked her way up from small acting roles to where she is today.
After getting her break on The Office, Jones went on to snag a recurring role as Ann Perkins on The Office spinoff series Parks and Recreation, making her the only The Office cast member to do so. She's also held the title role on comedy series Angie Tribeca which was produced by her former The Office co-star Carell.
On top of acting in additional TV roles, Jones has also starred in countless movies, including I Love You, Man and The Social Network. As if that weren't enough, she also has writing and producing credits on a number of films and TV series.
Who does Rashida Jones play on 'The Office'?
Many years ago, however, Jones was a striving actor who got her first big break on The Office, which changed her life forever.
In the legendary comedy series, Jones plays Karen Filippelli, a regional manager of another branch of the company who gets transferred to the Scranton branch, where The Office takes place. Jones' character gets a lot of screen time because she starts dating Jim Halpert, superbly played by John Krasinksi.
After a short run on the series, Jim breaks up with Karen (and starts dating Pam, a romance that lasts through the end of the series), and Karen is sadly written off the show. Because she was already aware of this storyline, Jones has stated before that she always felt like a guest on the set of The Office.
"Everybody was so nice to me, but I always felt like a guest star. I never felt, like, comfortable. I knew because I was like the small point of a love triangle that I would eventually just have to be sacrificed," she once said.
Jones thought she might get fired on her first day
Jones has shared in the past that she was constantly afraid of getting fired from the cast of The Office, perhaps because she was surrounded by so many seasoned actors. She shared that she found it most difficult to work with Carell, but not in the way that you'd expect.
"My first day on the Scranton set, I was sure I was going to get fired because we were doing a conference room scene and Steve Carell was being so thoroughly and relentlessly funny that I couldn't stop laughing. He did something different, weird and incredible with every take. I seriously thought I was going to be excused, I was guffawing while they were rolling," she revealed.
You can't blame her: we're sure that if we were in her shoes, we wouldn't be able to stop laughing either!