The Origin of Bette Midler's Nickname, The Divine Miss M
Today, Bette Midler — the Tony award-winning, multi-Grammy snagging, and two-time Oscar nominee — is known by a couple of nicknames. While some still refer to the brazen yet benevolent Midler as Bathhouse Betty, no nickname is as transcendent as The Divine Miss M.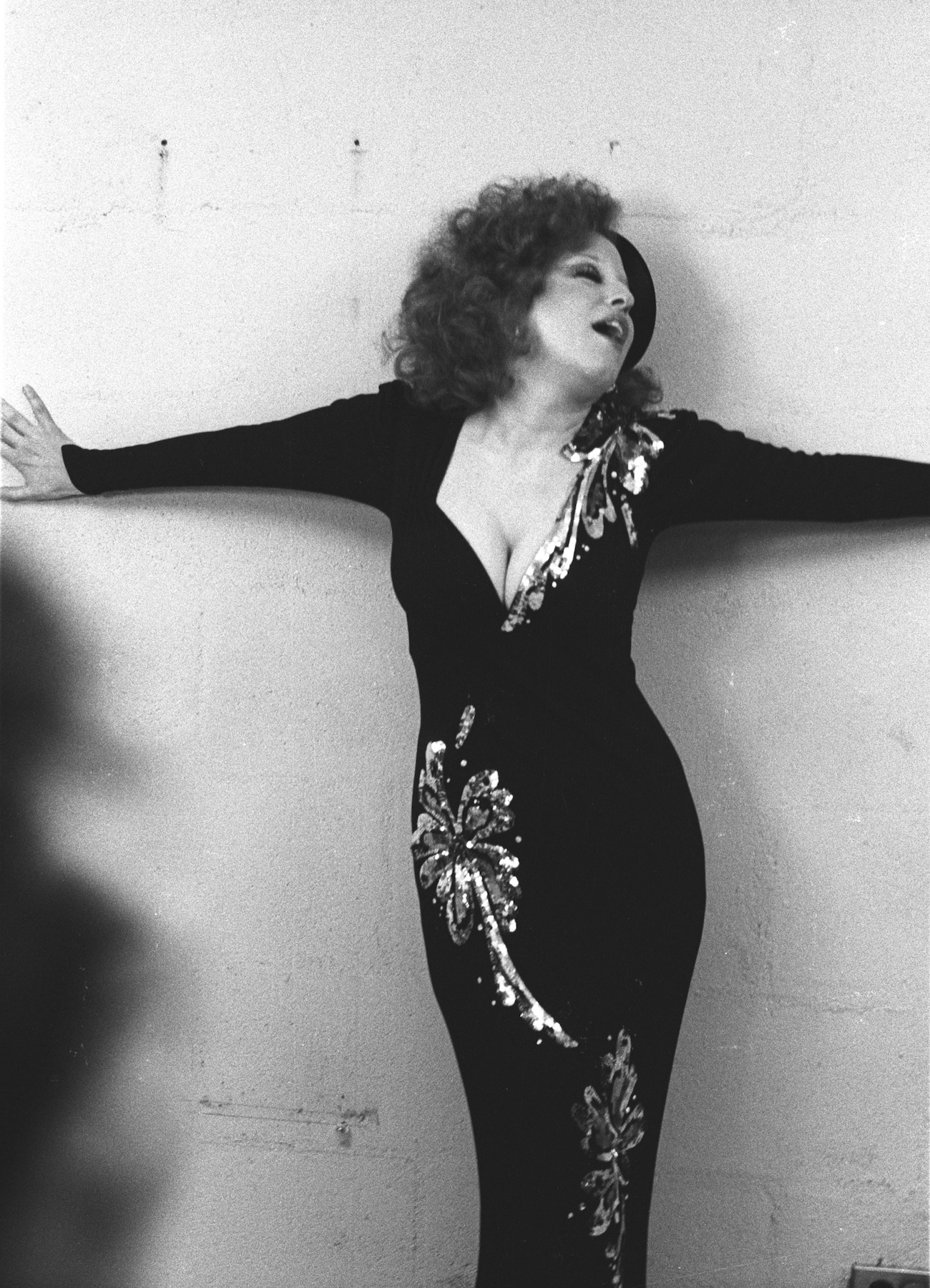 Keegan-Michael Key even introduced Midler using the nickname when she came on to the stage to sing "The Place Where the Lost Things Go" at the 2019 Oscars. Yet, how did Midler wind up adding Divine to her name? 
The story behind Bette Midler's nickname, The Divine Miss M 
In a clip from the CBS archives, dating back to 1984, Midler talked about her well-known title, The Divine. She explained that she was "the kind of a kid who would always say, 'oh darling', and 'I am divine.'" So, she has boasted the tendency for some dramatic extravagance since a young age — a shtick that has done her well on stage and screen. And, one night at the baths, after a few drinks, she chose her nickname. 
RELATED: 'The Golden Girls' Producers Wanted a Bette Midler Tune for the Theme Song, But It Was Too Expensive
Midler used to perform at bathhouses before she got her big break in Hollywood. She notably performed at The Continental with Barry Manilow — who often wore only a white towel — as he played piano to accompany Midler. Midler explained:
"When someone, the man who ran the baths…said, 'How shall I introduce you?'…And I had thrown back a couple of stingers, and I said, 'tell them I'm divine.'"

CBC
The nickname stuck for years on end. Midler went on to release several albums nodding to that nickname. Midler released The Divine Miss M in 1972, Divine Madness in 1980, and Experience the Divine in 1993. All were successful albums, and the Divine Miss M album even snagged a Grammy nomination in 1974.
Inside Midler's Divine albums 
The Divine Miss M, released in 1972, features several Midler hit tunes, including "Do You Want to Dance," as well as her well-known covers of "Chapel of Love" and "Delta Dawn," originally performed by The Dixie Cups and Tanya Tucker, respectively. The album features a handful of covers that reinvent the original recordings. 
Divine Madness features "Paradise," "Shiver Me Timbers," a rousing rendition of Bob Seger's "Fire Down Below," a fun and carefree take on "Big Noise From Winnetka" and the unforgettable "Stay With Me." 
As for Experience the Divine, the album is a greatest hits record; thus, "From a Distance," "The Rose," and "Do You Want to Dance" are all present. Yet, Midler's upbeat and empowering take on "Miss Otis Regrets" and her rendition of The Beatles' song "In My Life" are also worth a listen. Not to mention, her cover of Percy Sledge's "When a Man Loves a Woman" is heartwrenching, with just enough growl and breath to retain a personal narrative vibe.