'The Originals': Joseph Morgan's Favorite Scene Was Incredibly Violent
Klaus Mikaelson didn't blink at bloodshed. At least, not until he became a generally better dude. In a 2020 interview, Joseph Morgan revealed one of his all-time favorite scenes from The Originals. And it should come as no surprise the scene is one of Klaus' biggest displays of rage and violence, of which he had … a lot!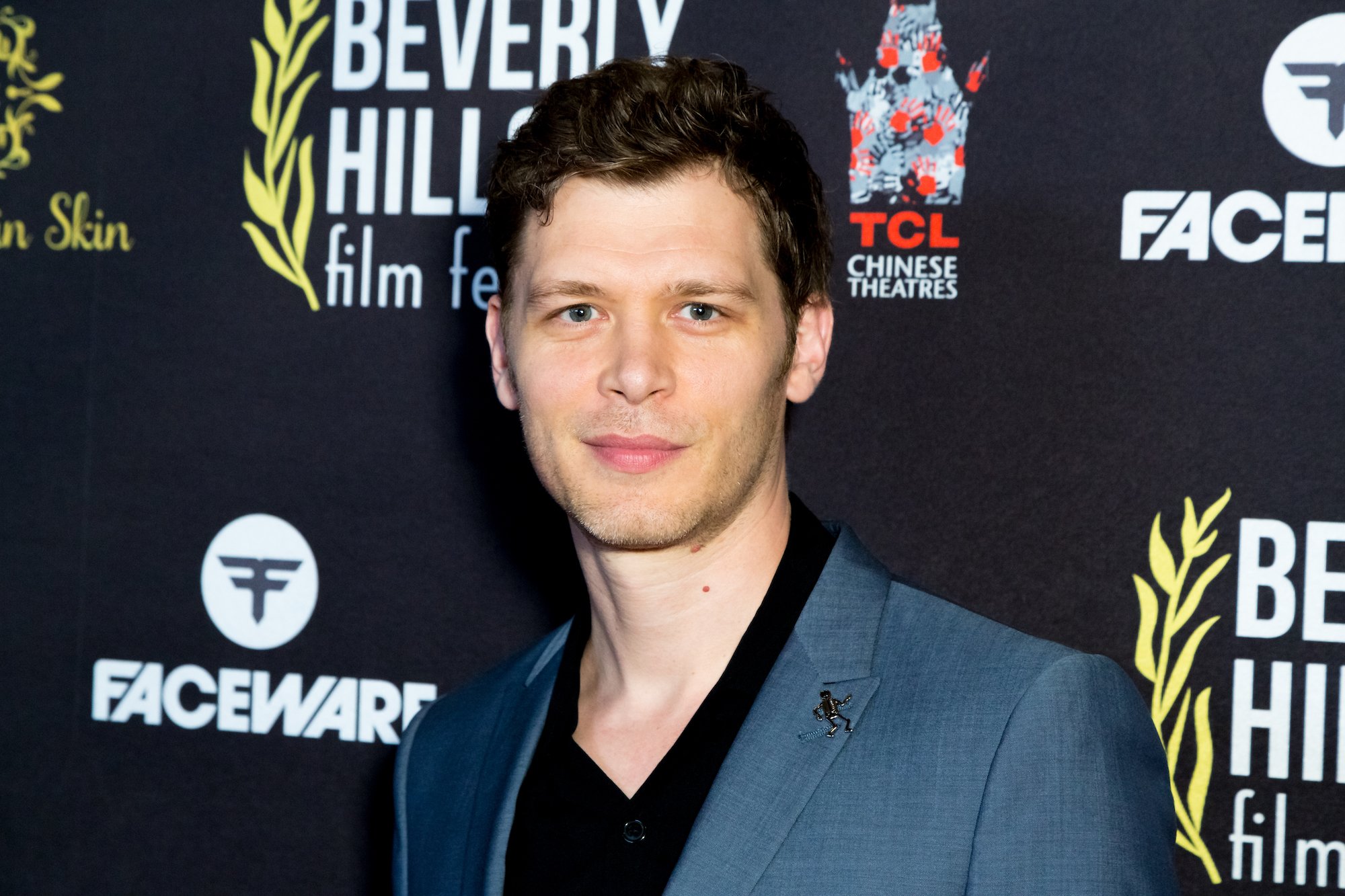 How did 'The Originals' end?
Klaus' character arc was long and filled with betrayal and murder. But he ended the series a changed man. Morgan never expected The Originals to get its own spinoff series, but he hoped he would have the chance to expand on Klaus' story by becoming a series regular on The Vampire Diaries. Creator Julie Plec did him one better by centering an entirely new show around Klaus, Elijah Mikaelson, Rebekah Mikaelson, and the rest of The Original family.
The Vampire Diaries Season 4 sets up The Originals Season 1. In season 4 episode 16, "Bring It On," Klaus and Hayley hook up. In episode 20, viewers learn Hayley is pregnant. That child is Hope Mikaelson, the main character of Legacies.
Klaus being a father changed his demeanor (it took some time … but it happened). Morgan's character first appeared in season 2 of The Vampire Diaries as the show's most formidable villain. And by the end of The Originals, Klaus sacrificed himself to save his daughter's life. And Elijah died with him.
RELATED: 'The Vampire Diaries': Joseph Morgan Saw Klaus and Caroline as the New Damon and Elena
Joseph Morgan loved this violent scene from season 1
Long before Klaus was a good guy, he was battling for power in New Orleans. Morgan told Entertainment Weekly in a July 2020 interview one of his all time favorite scenes from The Originals came in season 1 episode 8. And it was a memorable display of Klaus' hybrid power.
In the interview, Morgan showed off a gold coin he kept from The Originals set and said:
This is from The Originals, episode 8 in season 1 — one of my favorite, favorite episodes. And in it, I'm surrounded by a crew of vampires. My sister and my best friend have betrayed me, and I'm about to be attacked and imprisoned, and I offer them all a chance. If someone picks up the coin, they get to live, but none of them pick it up. So, I kill the lot of them.
Indeed, the only reason the massacre stops is because Marcel (played by Charles Michael Davis) is convinced by Rebekah (Claire Holt) to pick up the coin and pledge fealty to Klaus. As Morgan went on:
And I loved that episode because it was a huge stunt fight. I really enjoyed it, learning it, and it ended in a kind of emotional climatic scene. And so, I kept this little prop as a reminder. As a piece of pure gold memorabilia.
Joseph Morgan stole 'as many' Klaus Mikaelson costumes as he could when 'The Originals' wrapped
The little piece of "pure gold" wasn't the only thing Morgan kept from his time on the show. The actor told Us Weekly in May 2018 the last day on set was an emotional one. To commemorate his time there, he nabbed "as many" of Klaus' signature shirts as he could carry.
"Yeah, the henleys. As many henleys as I could carry," he said. If you don't know what henleys are, they're the thin shirts with three or four buttons on the chest that Klaus, Marcel, and lots of the men on the show wore. 'Twas a smoldering lewk. He also revealed he stole the name plate from his dressing room door.
As he said, "That's probably worth something."
[Correction: An earlier version included an incorrect character name for Hope Mikaelson.]