'The Pioneer Woman' Ree Drummond Admits That This Spin on Tacos Is Her 'Weakness'
'The Pioneer Woman' Ree Drummond has never been shy about her love of seafood and tacos. So, it should come as no surprise to Food Network fans that she has a couple of spins on shrimp tacos and even admits that they are her 'weakness.'
The Pioneer Woman Ree Drummond has given Taco Tuesdays a makeover with a spin that she admits is her "weakness." The Food Network star loves to go all out on taco night, with a recipe for homemade salsa and a taco bar with all the toppings.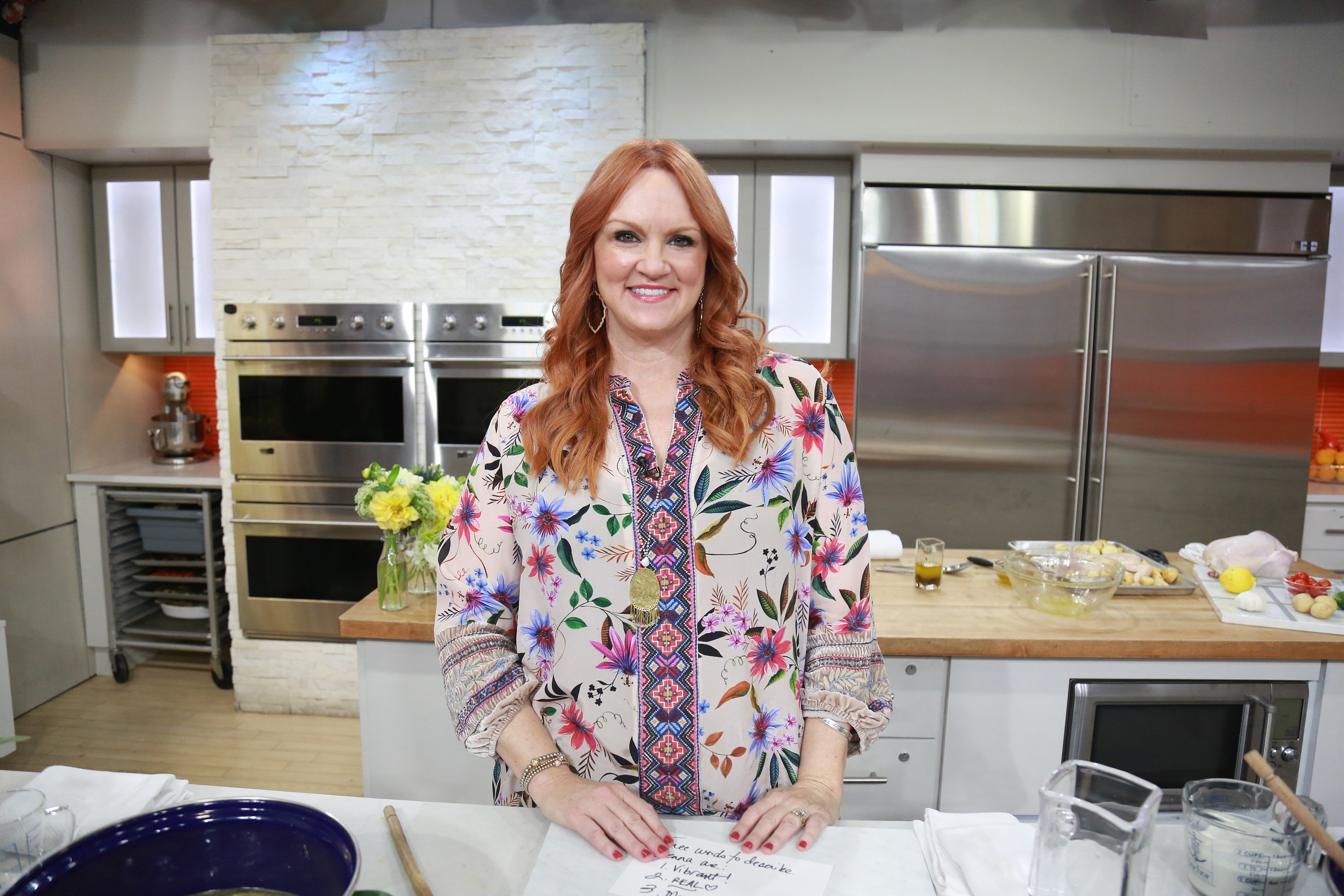 'The Pioneer Woman' has an easy recipe for Mango Salsa
Drummond claims her Mango Salsa is "irresistible," and it's super easy to make. You'll need a mango, half of a medium red onion, a jalapeño pepper, fresh cilantro, a lime, kosher salt, and sugar.
First, peel, pit, and dice the mango, then finely dice the red onion and seed and dice the jalapeño pepper. The fresh cilantro should also be chopped. Mix all these ingredients together in a bowl, then add the juice of one lime, a pinch of kosher salt, and a pinch of sugar. Stir to combine.
Ree Drummond admits that shrimp tacos are her weakness
The Pioneer Woman says that shrimp tacos are her weakness, and she has two different ways to make them. The recipe for Shrimp Tacos that pairs with the Mango Salsa calls for vegetable oil, peeled and deveined shrimp, enchilada sauce, ground cumin, unsalted butter, corn tortillas, avocado, and lime wedges.
Heat two tablespoons of vegetable oil in a large heavy skillet over high heat. Throw in a pound and a half of shrimp and toss it around in the oil. Cook until opaque, about two to three minutes. Reduce the heat to low and add a six-ounce can of enchilada sauce, then stir to combine.
Stir in the cumin and cook for another minute or two. Then add the butter and remove from the heat. Warm the tortillas in a skillet or microwave. Then serve with the shrimp, avocado, and mango salsa. Don't forget to squeeze the lime wedges over the top.
'The Pioneer Woman' has another easy Shrimp Taco recipe with slaw
For Drummond's second Shrimp Taco recipe, she says they must be served with slaw. You'll want to make the slaw first, so you'll need to slice up some regular and purple cabbage really thin. Next, give a bunch of cilantro a rough chop and mince up a jalapeño (seeds and all if you can handle the heat).
For the dressing, combine milk, mayonnaise, salt, sugar, vinegar, and a pinch of cayenne. Toss the cabbage and jalapeño into a bowl, then drizzle in the dressing and toss in the cilantro to combine.
For best results, Drummond suggests making the slaw a few hours in advance "so it can fall in love and get married."
Don't forget the pico de gallo
After you finish making the slaw, Drummond says to make some pico de gallo, or use a store bought version if it's "fresh and wonderful." When it's time to make the shrimp tacos, The Pioneer Woman uses the same method from the first recipe.
She says to heat some vegetable oil in a large skillet over high heat, then throw in the shrimp and toss them around. When they are opaque, reduce the heat to low and add some Mexican tomato sauce.
'The Pioneer Woman' suggests a Shrimp Taco Bar
Stir the shrimp and sauce and let it bubble up before adding some cumin to increase the flavor. In the final two minutes of cooking, Drummond says to add a tablespoon of butter and let it melt into the sauce. Remove the shrimp and put them on a plate and set aside. Then, warm up your tortillas.
To serve, Drummond suggests a taco bar so everyone can build their own tacos the way they want. She builds her tacos by adding the shrimp first, then she piles on the slaw, some spicy pico, and slices of avocado. Drummond also makes it clear that the last step is essential — a squeeze of lime.
The Pioneer Woman airs Friday nights on The Food Network.