'The Pioneer Woman' Ree Drummond Calls This Recipe 1 of Her 'Absolute Favorite Things to Make For Dinner'
When Ree Drummond, also known as Food Network's "The Pioneer Woman," says a particular meal, food group, or cooking method is her favorite, people listen.
In her cookbook The Pioneer Woman Cooks: Dinnertime: Comfort Classics, Freezer Food, 16-Minute Meals, and Other Delicious Ways to Solve Supper!, the mother of five unveiled one of her favorite dinnertime meals. It's easy, quick, and a comforting weeknight option.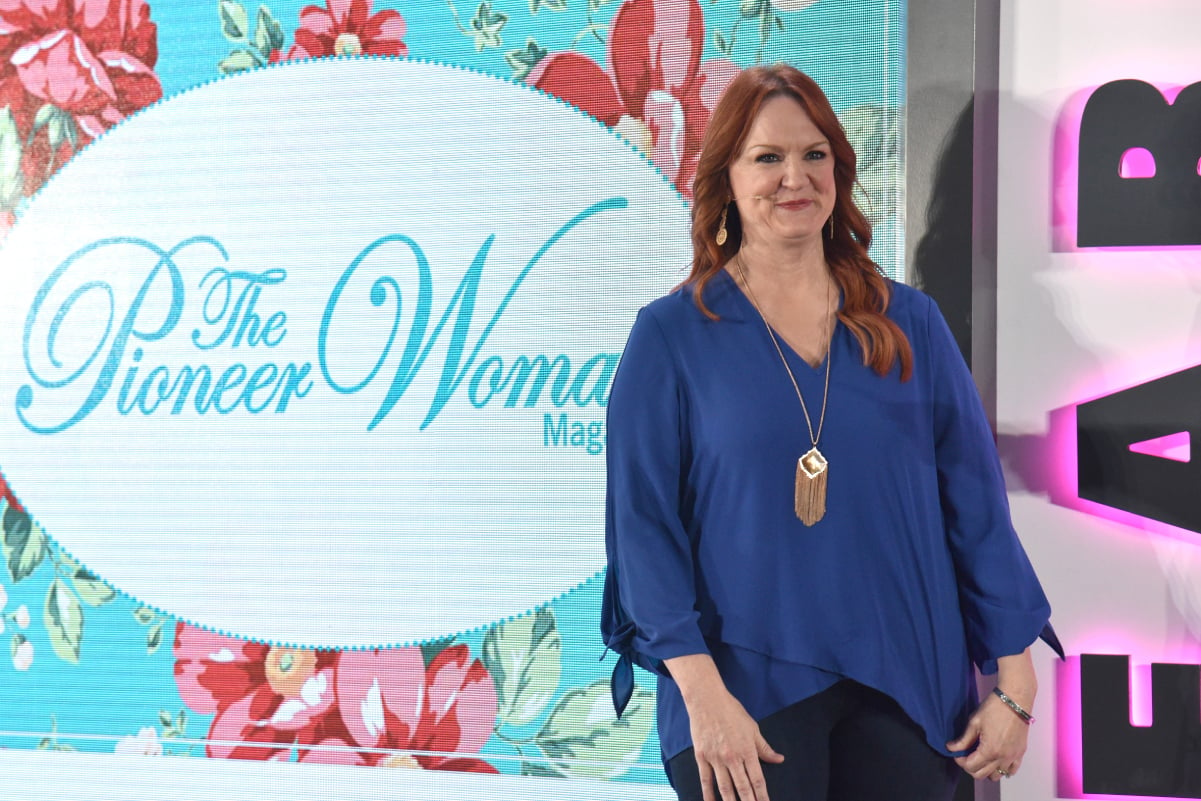 This 'irresistible' dish is 1 of Ree Drummond's favorite dinner recipes
In her cookbook, Drummond revealed that Chicken Milanese is a huge favorite on the Drummond family ranch.
"First, let's get this out of the way: Is it Chicken Mee-law-nees? Or is it Chicken Mi-law-nez? [Or] Is it Chicken Mi-luh-nees? Or is it Chicken Mee-luh-nez? Or is it Chicken Mi-luh-nez?," Drummond humorously wrote on the endless possible ways to pronounce the dish's name. "Oh dear. This could go on for a while. And we don't have time for this! We've got to get dinner on the table! If your household is like mine, your kids are banging their forks and knives on your formerly ding-free table as we speak.
"I know I say this a lot . . . but this is one of my absolute favorite things to make for dinner. The chicken is light and crisp, with a buttery golden crust. Topped with greens, lemon, and Parmesan . . . it's pretty much irresistible."
How to make her Chicken Milanese
For Drummond's buttery, golden-crusted chicken recipe (full instructions here), you'll need just a few ingredients that you may already have on hand: boneless and skinless chicken breasts, eggs, half-and-half or whole milk, flour, breadcrumbs, salt and pepper, butter, baby spinach, Parmesan cheese, and a few lemon wedges.
The recipe comes together quite easily and quickly. First, cut your chicken down the middle and covering it with plastic wrap, pound it with a rolling pin or mallet until it's thin. Drummond notes that "If you think they're thin enough . . . pound 'em a few more times! The thinner, the better."
The eggs and milk are whisked together. Dredge the chicken through the salted flour, then through the egg mixture ("quickly dunk them, you don't want to linger too long in there"), and finally through the seasoned breadcrumbs ("I don't want any part of the chicken showing through"). Fry the coated cutlets in the melted butter in a skillet on each side.
"It's delicious right out of the skillet," Drummond says. "And it makes the perfect picnic food because it's also really portable."
Plated with the greens on top, some shaved Parmesan, and juice from a lemon wedge, the Food Network's star spin on chicken Milanese is a dinner winner.
Reviewers gave Drummond's Chicken Milanese a 'bravissima!'
Comments for Drummond's Chicken Milanese were overwhelmingly positive on the Food Network website.
"So simple and so delicious.  Love the arugula on top with the parmesan," said one home cook.
Another reviewer applauded the Pioneer Woman star's handling of international dishes: "Ree for a pioneer woman, you do a great job with Italian dishes! This is a great recipe for an Italian classic."
RELATED: 'The Pioneer Woman': Ree Drummond's 4 Best 'Cheap and Easy' Budget-Friendly Recipes