'The Pioneer Woman' Ree Drummond Says This Item Is Absolutely Essential for Perfect Frittatas
An Italian dish starring eggs, frittatas are a delicious way to clean your fridge out and get dinner on the table at the same time.
Here's The Pioneer Woman star Ree Drummond's recipe for frittata, and the ultimate tip she says is 'essential' to delivering creamy, savory, perfect frittatas.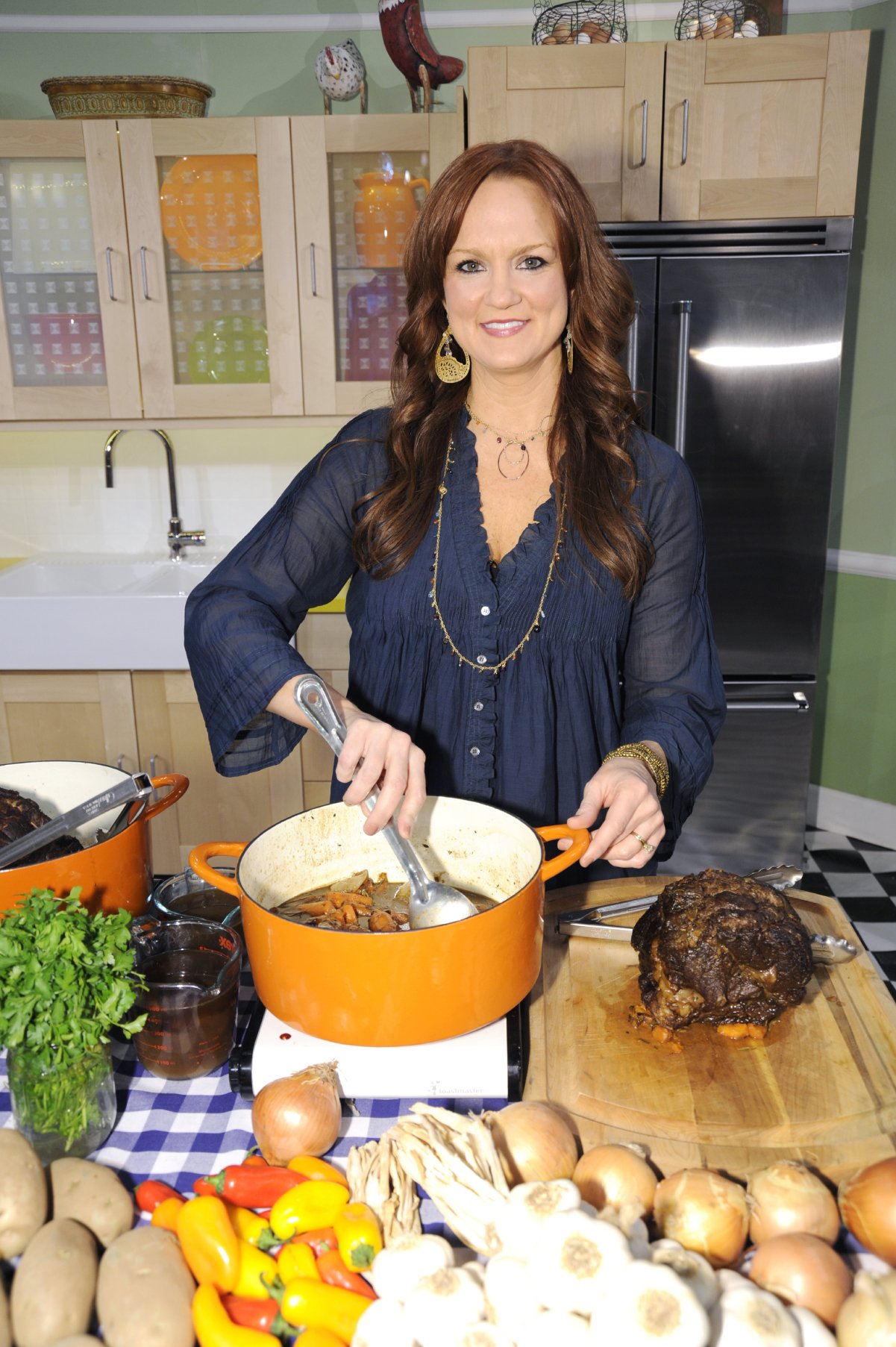 Drummond says frittatas are a home cook's best friend
The mother of five calls frittatas "scrumptious, seriously perfect for breakfast, lunch, or dinner."
In her book The Pioneer Woman Cooks, Drummond says of the humble, effective meal: "A frittata, my friends, is basically a crustless quiche, and one of the glorious things about it is that you cook the filling ingredients and bake the frittata in the same skillet. Super-simple, super-easy, and it's one of those fabulous dishes that works for breakfast, lunch, or dinner. I love that in a recipe!"
The frittata recipe in her cookbook calls for salt, pepper, Parmesan cheese, Cheddar cheese, hot sauce, butter, onion, a cooked russet potato, spinach or kale leaves roasted red peppers, and Kalamata olives. But the beauty of the frittata is, anything goes. Almost anything you like paired with eggs can go into a frittata.
"You can use up a whole bunch of random leftover ingredients that might be languishing in your fridge, begging to be used," she noted. "There's really no limit to what you can throw in, so just use this recipe as a general guide. Change up the cheeses and veggies, add meats . . . have some frittata fun."
The key to making foolproof frittatas
If you've ever made a frittata, quiche, or egg pie, you know that the most frustrating part of the exercise is serving a wedge without having it stick to your baking dish. The Food Network personality has got you covered with this proven trick: a nonstick pan.
"While you could fight with a regular skillet and try to get the frittata not to stick, a good, ovenproof nonstick skillet really is essential when it comes to making frittatas," Drummond said. "Being able to slide it neatly out of the pan and slice it up is the key to happiness."
Drummond loves to make frittatas after church
On her Pioneer Woman blog, Drummond stated that she "done came home from church yesterday and done made myself a dang frittata! Marlboro Man had taken the girls to the big city to a soccer game, and since the boys had had a big breakfast, they weren't in the mood for lunch. I, however, was most certainly in the mood for lunch. Because…when am I ever not in the mood for lunch? And so, after spotting a few half-empty and leftover ingredients in my fridge, I knew I had no choice but to whip up a frittata."
At some point, the frittata has to go in your oven and Drummond cautions against what she considers the sin of over-browning.
"I can't stand overly browned eggs!," Drummond said. "I must have had a negative childhood experience involving overly browned eggs and a monster or something because I have a very visceral, angry, sometimes violent reaction to them. I like frittatas that are just barely browned on top, and the only way you can control this is to make sure the temperature of the oven isn't too hot and to watch the frittata like a hawk as it's baking."
RELATED: 'The Pioneer Woman' Ree Drummond Was Convinced Her Husband Ladd 'Wanted a Refund' During Their 1st Year Together