'The Pioneer Woman' Ree Drummond's Bacon Ranch Cheesy Bread Is Oozing With 'Cheesy Goodness'
Perfect with a bowl of chili or even as a side to sop up sauce in pasta dishes such as spaghetti or lasagna, The Pioneer Woman star Ree Drummond's Bacon Ranch Cheesy Bread goes deliciously with almost anything. Or, enjoy the warm, rich, and flavorful treat on its own.
The best part is how quickly the recipe comes together with a store-bought loaf of sourdough bread.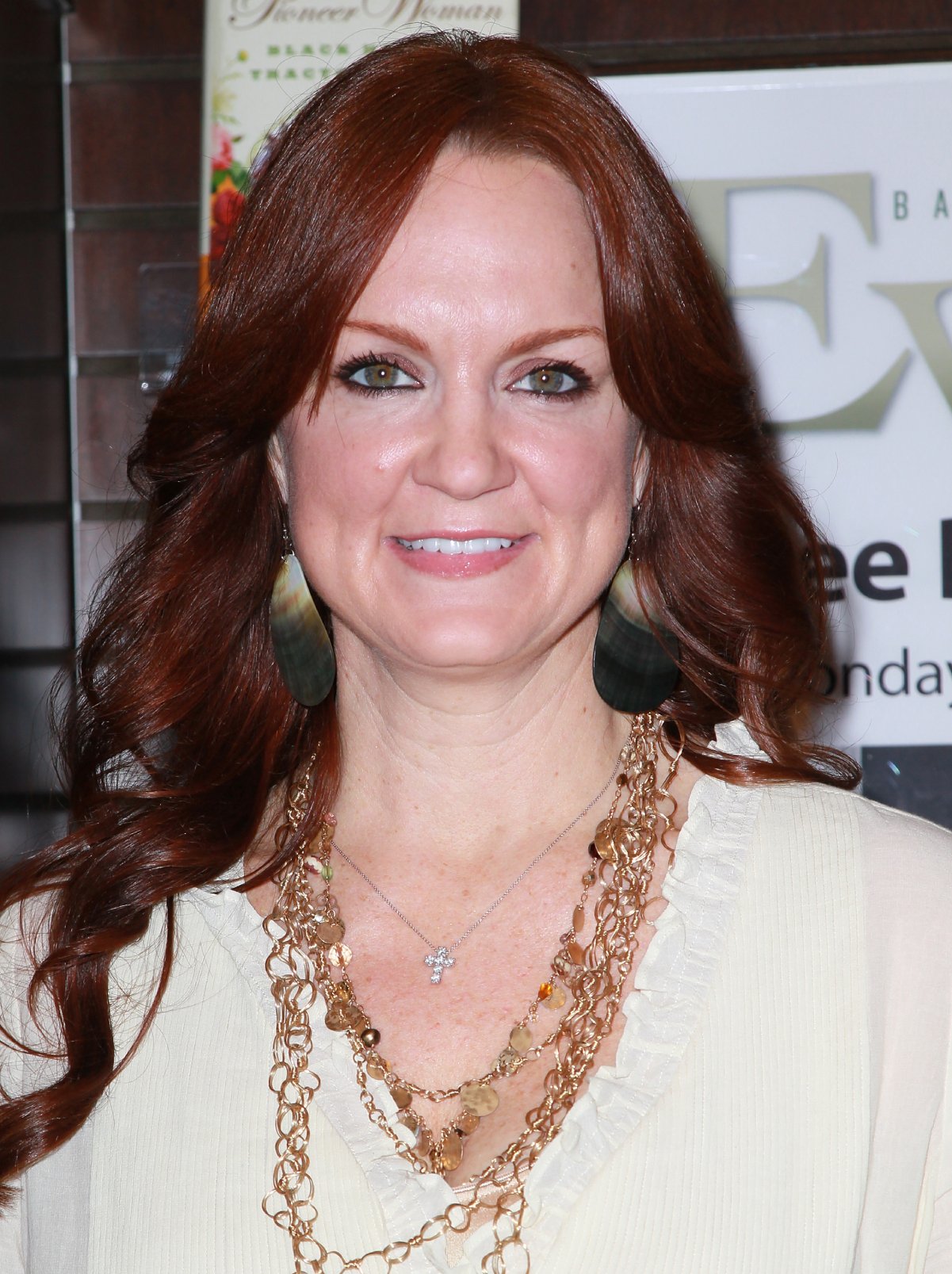 What you'll need to make Drummond's Bacon Ranch Cheesy Bread
For this recipe (full instructions and quantities here), the Food Network personality calls for: grated Monterey Jack and Cheddar cheeses, fresh parsley, cooked and chopped bacon, green onions, a loaf of sourdough or artisan bread, a stick of salted butter that's been melted, and ranch dressing mix.
You'll need to preheat your oven to 350 degrees F.
How to put this cheesy bread together
To start, Drummond notes that the grated cheeses, bacon, parsley, and chopped onions are mixed in a bowl and set aside.
The loaf of bread is now cut into "crisscrosses" but Drummond cautions that it's important not to cut all the way through ("You want to make just kind of thick slices so everything's still attached but there's room in there to stuff to your heart's content," Drummond said in the Food Network video). Now, turn the loaf "90 degrees" and cut, this time creating small squares of the bread. Again, as Drummond pointed out, cut just low enough that you'll be able to separate the chunks of bread and evenly distribute the cheese mixture.
At this point of the process, patience is required. Place the cut bread onto a baking sheet covered with foil and get that cheese and bacon combination in between the bread squares ("You want to pull apart the bread as you stuff it in and I mean, you literally have to pull back every section and let the mixture fall down into it. It takes a little time to make sure it's all stuffed well"). As you pull and push on each square, be careful not to accidentally tear any bread off.
Combine the melted butter and ranch dressing mix and pour it all over the crevices and crannies of the bread loaf. Wrap the entire loaf snugly in the foil you used to line the baking sheet. Bake in the preheated oven for about half an hour. After that, open the foil and the loaf can go back in the oven for another 10 minutes so the cheese melts ("It's just so stuffed with cheesy goodness!"). Top with more of the chopped green onions, and enjoy!
Drummond's cheesy bread received mixed reviews
Most of the home cooks positively reviewed Drummond's recipe, saying it was "awesomeness" and "yummy." Others, though, weren't as eager to pat the cook on the back.
"We have got to embrace healthier choices," said a reviewer who named a Food Network name from recent history known for not-so-healthy recipes. "She is literally turning into the new Paula Deen."
Another asked, "How are her kids so thin when their mom cooks this way?"
Finally, a home cook put it all into perspective for everyone else: "You need to live. Relax. You wouldn't eat this every day."
RELATED: Food Network Star Ree Drummond's 1st Ever Blog Post Is So 'Pioneer Woman'