'The Pioneer Woman' Ree Drummond's 4-Ingredient 'Eggs in Hash Brown Nests' Elevate Breakfast to an Art Form
Impress your breakfast guests with nests. With Food Network star Ree Drummond's Baked Eggs in Hash Brown Nests, that is. The Pioneer Woman's elegant morning meal is deceptively easy to prepare, easy on the eyes, and most of all, satisfyingly delicious.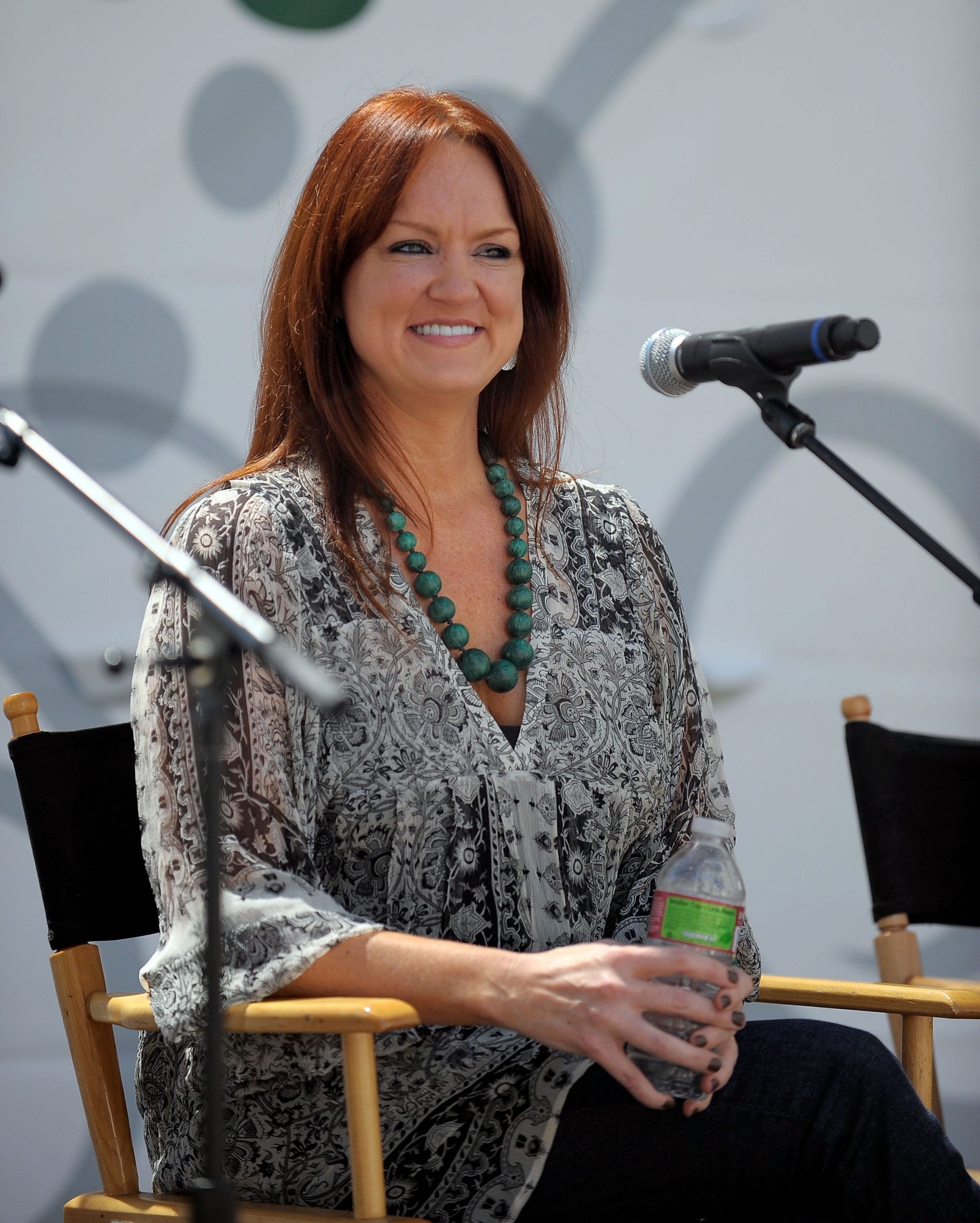 What you'll need for Drummond's creative breakfast
The Food Network star's four-ingredient breakfast (full recipe here) calls simply for russet potatoes, salt/pepper, nonstick cooking spray, and of course, eggs. You'll also need a grater and two 12-hole muffin pans.
Of the recipe, the mother of five says, "This is such a cool little dish. So cute and so delicious."
How to put together Drummond's eggs in a nest
Starting with the tubers, the potatoes are baked ("until just tender," Drummond suggests), cooled, peeled, grated, and then thoroughly seasoned with salt and pepper. When they are "totally cool, they're really easy to grate," she added.
The muffin tin holes are sprayed well with the cooking spray, and then the grated and seasoned potatoes ("about 3 to 4 tablespoons") are placed in each hole. Using your fingers, push the potato pieces onto the sides of each muffin tin hole, leaving a well in the center for the egg. The tops of the potatoes are sprayed "with a little more cooking spray; that'll help them get nice and crisp," Drummond said.
After the potatoes have baked in a 400-degree oven for about 20 minutes, an egg is cracked into each cup and then seasoned. They go back in the oven for "about 10 to 12 minutes." The grated potatoes become crispy when baked, resembling little nests. With an egg placed on each nest, it's a clever and appealing breakfast presentation ("they're so adorable," the Food Network personality said).
Reviewers loved Drummond's recipe, with some adjustments
Many home cooks trying out the Oklahoma cook's recipe loved it. "I baked these yesterday and I just loved it!!! Thanks!" said one reviewer.
Another added, "This is probably in the top three best breakfast dishes I have ever made. So simple, versatile, and incredibly delicious. I made this for my girlfriend and brother and it got rave reviews."
But an overwhelming number of those who made the recipe tried it without baking their own potatoes. Instead, they used the shortcut of frozen hash browned potatoes. And it worked, for the most part.
"This was very good. I did not use fresh baked potatoes. I used a bag of frozen hash browns," the home cook said. However, their experiment seemed to add even more work to the recipe as they described it: "They are very wet when defrosted and I did not want to just use them frozen. So, I defrosted them, drained them on dish towels, placed them on a baking sheet in the oven at 275 for about 30 min. Then let them air dry until I was ready."
Other reviewers found their kids and special company enjoyed the recipe with other add-ons such as cheese, ham, and even Hollandaise sauce.
However you prepare it, Drummond's recipe is an inviting way to tuck into eggs and potatoes for your first meal of the day.
RELATED: 'The Pioneer Woman' Ree Drummond Was Convinced Her Husband Ladd 'Wanted a Refund' During Their 1st Year Together