'The Pioneer Woman' Ree Drummond's Date Night Chicken Pasta Is 'The Perfect Dinner for 2'
Looking for a romantic meal just for two? With The Pioneer Woman star Ree Drummond's Date Night Chicken Pasta, you'll set the mood without missing restaurant meals one bit.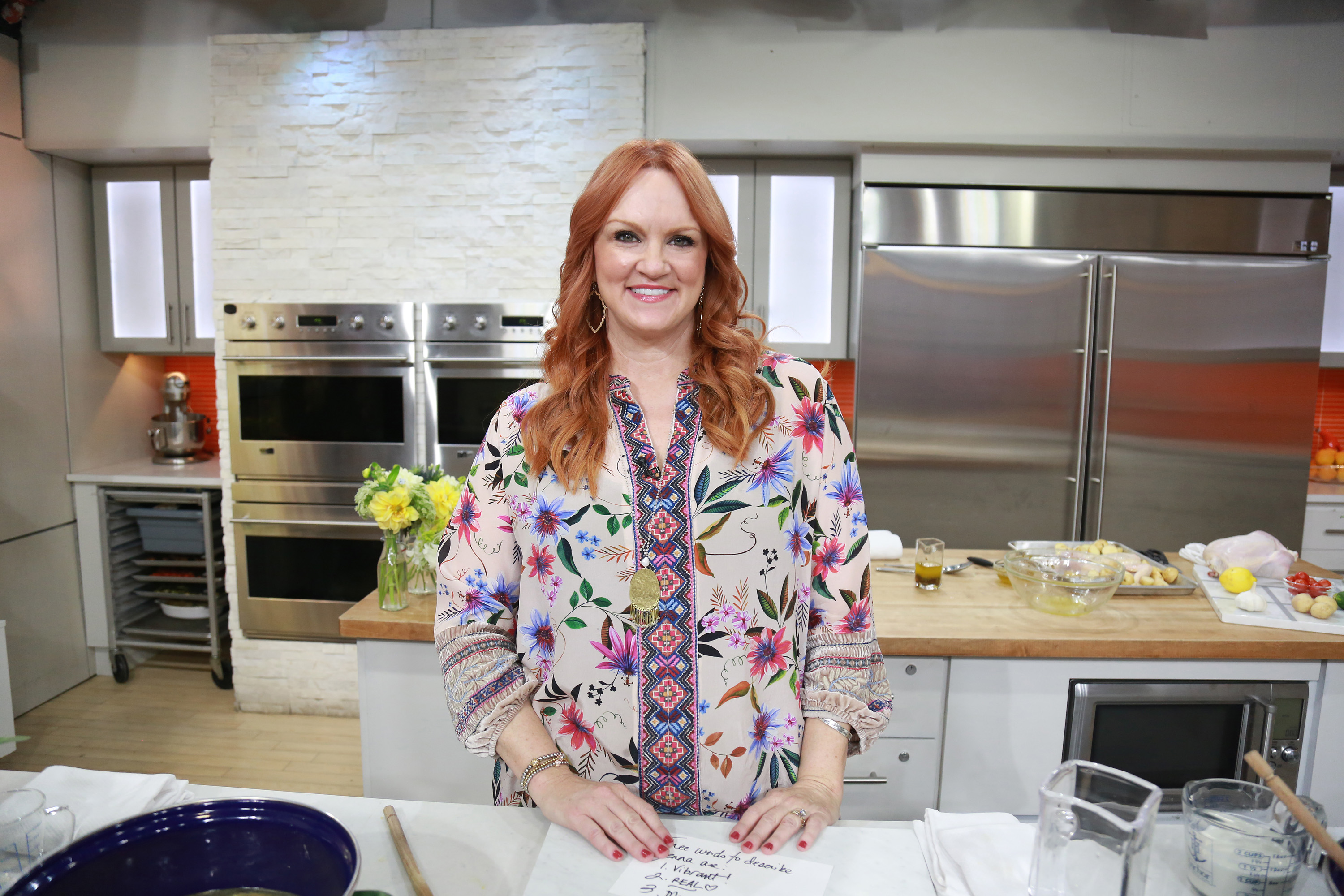 Drummond recalled 1 of her first dates with her husband
In her 2011 book The Pioneer Woman: Black Heels to Tractor Wheels – A Love Story, Drummond recalled her fifth date with her then-boyfriend-now-husband, Ladd. It was at that time she realized that her beloved had a very limited palate.
"We were clearly on some kind of a roll, and now he wanted me to see where he lived," she wrote. "I was in no position to say no." Aware that her boyfriend's home was an out-of-the-way ranch, Drummond "offered to bring groceries and cook him dinner.
"I agonized for hours over what I could possibly cook for this strapping new man in my life; clearly, no mediocre cuisine would do," she wrote. After reviewing what she called her "sophisticated, city-girl arsenal" of recipes, Drummond finally decided to make Ladd one of her family's favorite dishes, Linguine with Clam Sauce, convinced it would wow her beau. She was wrong.
"I had no idea who I was dealing with," she recalled. "I had no idea that this fourth-generation cattle rancher doesn't eat minced-up little clams, let alone minced-up little clams bathed in wine and cream and tossed with long, unwieldy noodles that are difficult to negotiate."
Ladd did eat the food served to him. Later on, Drummond realized "just how romantic a gesture that had been."
How to prepare Drummond's Date Night Chicken Pasta
For the television cook's romantic recipe (full instructions and quantities can be found here), you'll need to have on hand: pasta, chicken breasts, olive oil, white wine, butter, broccolini, asparagus, garlic, oregano, heavy cream, Parmesan cheese, a lemon, and fresh basil leaves. "This is just a super quick pasta; there's nothing complicated about it," Drummond said in her Food Network video for the recipe.
While the chicken breasts are browned in oil, the pasta is placed in boiling water to cook. "The good thing about cooking for two," the Food Network star said, "is you only have to use half a bag of pasta. You don't have to use the whole bag!"
The recipe comes together quickly
The chicken, once cooked, is removed from the pan, the white wine is poured in, and the bits at the bottom of the pan are scraped up ("Just to loosen up those bits of chicken"). Butter and garlic are stirred into the wine, along with chopped asparagus and broccolini ("I love broccolini; it does take a little more time than broccoli takes. The stalks of the broccolini are quite a bit tougher"). The heat is "cranked up so that wine keeps reducing."
Once the wine is "really reduced," the heavy cream is added to the wine sauce and simmered, until it's thickened, at which time the cooked pasta can be added. Lemon juice and zest are added, and then "for good measure," a "generous amount of Parmesan" is stirred in. The chicken is "nestled" into the sauce, followed by torn fresh basil leaves.
Whether on your own or for a special someone, enjoy this easy-to-make recipe that Drummond calls "a stunner of a chicken pasta dish."
RELATED: 'The Pioneer Woman' Ree Drummond's Top Comfort Food Recipe Is Easy, Cozy, Melt-In-Your-Mouth Happiness