'The Pioneer Woman': Ree Drummond's Mushroom 'Cheesesteak' Lettuce Wraps Take 'Meatless' to a New Level of Delicious
Leave it to The Pioneer Woman star Ree Drummond to dream up a meatless recipe that's not only satisfying but tastes as good as the original, too. Find out how to make her Mushroom "Cheesesteak" Lettuce Wraps for a fast and light weeknight meal.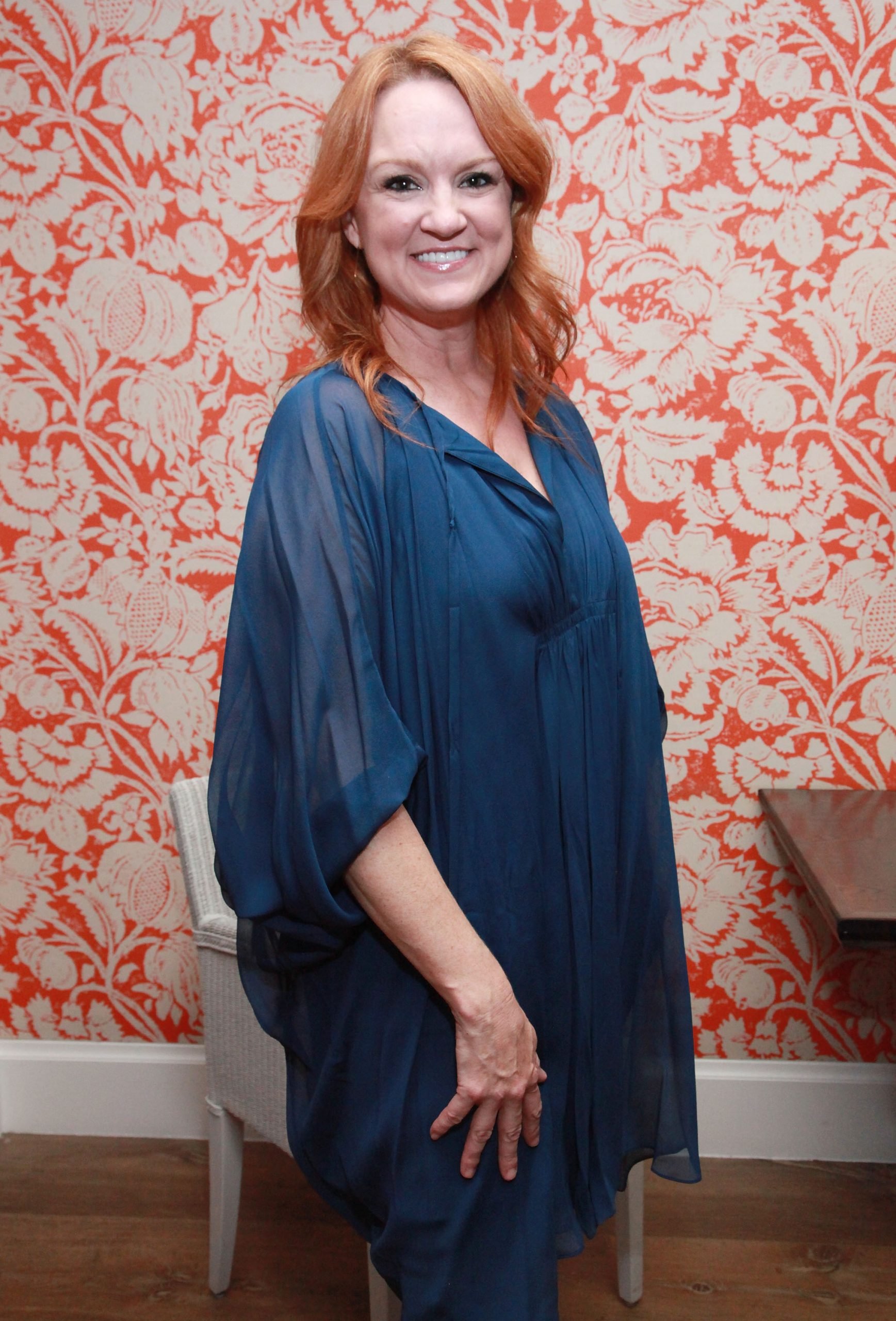 Drummond's recipe is on the light side
The Food Network personality still loves meat (she is married to a cattle rancher, after all) but lately has been offering fans lighter fare in her recipes. From her Tomato Tacos which use a hollowed-out tomato as the vehicle for what's essentially a taco salad to her Grilled Cauliflower Steaks with a divine and tart yogurt sauce, Drummond isn't defined simply by meat.
The mother of five confessed on her Pioneer Woman blog that, in her college days in California, she was a dyed-in-the-wool vegetarian. "And I stuck with it, too, convincing myself that if I ever did have a weak moment and eat meat, I'd probably get wickedly ill and be unable to accomplish any productive shopping on Melrose Avenue or hang with the celebs at Spago that night," she wrote. "So I subsisted on vegetables, pasta, cheese, tofu, and coffee Haagen Dazs. More than that, I always had the VEGETARIAN card to whip out at parties and get-togethers, just in case I ever felt like I needed some added identity. It worked just fine. And I kept it up through all my years at U.S.C."
How to make her Mushroom 'Cheesesteak' Lettuce Wraps
These lettuce wraps come together quickly (find quantities and recipe video on the Food Network site); Drummond calls for soy sauce, balsamic vinegar, garlic powder, dried oregano, black pepper, large portobello mushrooms, olive oil, red bell pepper, yellow onion, provolone cheese, and butter lettuce.
"I love lettuce wraps," Drummond admitted in the recipe's video, "because they eliminate the bread from any situation. But also, just using mushrooms instead of the beef for the cheesesteak part of it is kind of a triumph. I think mushrooms are downright meaty when you cook them a certain way. Don't tell any cattle rancher in Osage County that I said that!"
The mushrooms are cleaned up, sliced, and marinaded briefly in a mixture of the soy sauce, balsamic vinegar, garlic powder, and oregano ("It kind of helps mushrooms get that meaty, steaky quality"). Sautee the mushrooms, onions, and bell pepper until tender "and the moisture from the mushrooms has all given off." Once fully cooked and caramelized, the mushroom slices may convince even meat-eaters that it's steak.
Noting that "these are cheesesteaks," Drummond next places several slices of provolone cheese on the vegetables ("I'm not going to lighten up in that regard!") and returns the lid to the skillet to allow the cheese to melt. Once melted, the cheese is stirred in with the vegetables, which are then placed in the lettuce leaves.
Drummond's plant-based cheesesteaks were a hit with many reviewers
Quite a few reviewers tried the cook's lighter take on the classic sandwich and were surprised at how much they liked it.
"I loved this so much! Honestly, I did without the lettuce, because it doesn't add anything to the experience. Super quick, easy, nutritious, and delicious dinner!," said one home cook.
Another reviewer added, "I thought this was great. Hey, it's NOT a cheesesteak, but it is very satisfying. Not always a fan of Ree's recipes, but this was quick, easy, and super tasty. I'll be making it again."