'The Pioneer Woman' Ree Drummond's Perfect Potluck Dessert Is Decadent Simplicity
If you're looking for a practically instant crowd-pleasing dessert, The Pioneer Woman star Ree Drummond has what you're looking for. Pantry ingredients. Check. Ridiculously easy to prepare. Check. Delicious. Double check.
Here's how to make the Food Network host's Perfect Potluck Dessert.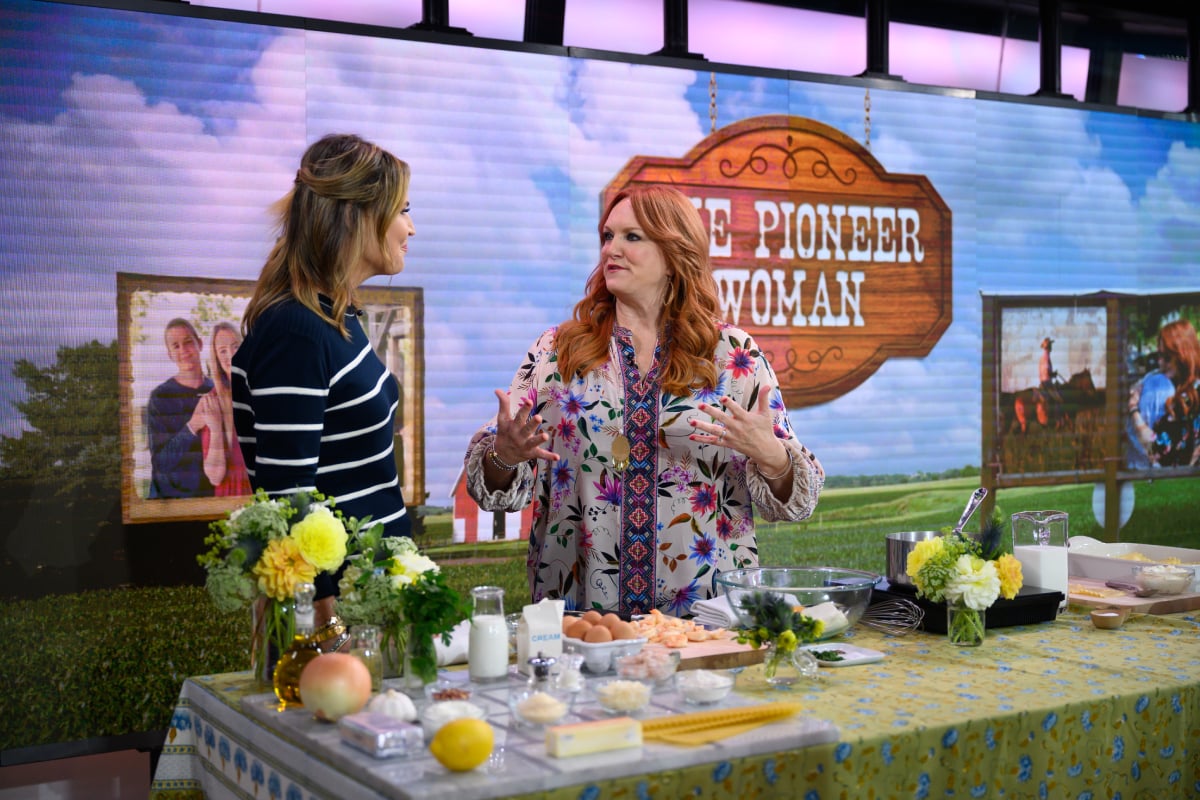 Drummond is a master at the quick dessert
The Food Network star has earned a name for her fast, get-the-job-done desserts requiring few ingredients, minimal stirring, and rich flavor: her Dump cakes.
"Please don't hate me," Drummond wrote on her Pioneer Woman website of her Dump cakes. "Because I'm here to tell you one thing: there is nothing—nothing—good about this dessert. It's loaded with sugar. It's packed with fat. And its ingredients are so prosaic and processed…So am I ashamed of this dish? Yes. Do I understand why some of you will scoff and turn up your nose? Sure. Did it taste good? Oh yeah, baby. It shore as shootin' did!"
Drummond's Dump cakes are so simple to make, it almost seems impossible. The "cast of characters" she includes in the dessert are "Cherry Pie Filling, Crushed Pineapple, Yellow (or white) cake mix, Margarine, and Butter." That's it.
All the ingredients, except the margarine and butter, are "dumped" into a 13 x 9 baking dish and mixed. The cold margarine and butter are sliced and scattered on top and baked in a 350 degree oven for between 45 minutes to an hour. The mother of five adds: "To redeem yourself and become the person your high school history teacher always wanted you to be, whip some cream and put a dollop on top. Pretend it's cobbler if you want. But most importantly: enjoy! That's all I ask of you."
What you'll need for Drummond's Perfect Potluck Dessert
From her Spicy Casserole and Caramel Brownies to her Layered Salad and Southwest Casserole, Drummond has an arsenal of recipes for whatever potluck may pop up on her calendar. But her popular potluck dessert (full recipe and instructions here), as its name states, is perfection. And here's how to make it.
You'll need cooking spray, chocolate sandwich cookies, butter, pecans, cream cheese, confectioners' sugar, vanilla extract, whipped topping, chocolate instant pudding mix, milk, and mini chocolate chips.
Special kitchen tools you'll need are an 8-inch baking dish, an electric mixer, and a couple of large bowls.
How to make this quick and sweet treat
The cookies, butter, and pecans are combined and used to form a crust in the baking dish. It's baked in a 350 degree oven for almost ten minutes and set aside to cool. Drummond then instructs that the cream cheese, confectioners' sugar, and vanilla are beaten together in a bowl with the mixer. Half of the whipped topping is folded in and spread on the now-cooled crust.
The chocolate pudding mix and milk are combined and spread out over the cake in the baking dish. The rest of the whipped topping is spread on top, dotted with the chocolate chips and pecans. With this dessert placed in the refrigerator to set for an hour, you are now "potluck-ready"!
RELATED: 'The Pioneer Woman' Ree Drummond Is a Homebody and She's Not Ashamed to Say It