'The Pioneer Woman' Ree Drummond Makes Taco Tuesday Smile With Her Fresh and Tart Pineapple Chicken Tacos
Find out how to put together 'The Pioneer Woman' Ree Drummond's sweet and tangy Pineapple Chicken Tacos.
Need to add a little spicy tang to your humdrum weeknight dinner?
The Pioneer Woman Ree Drummond's Pineapple Chicken Tacos rescue dinnertime with their fresh taste and sweet heat. Careful: they may quickly become a new favorite.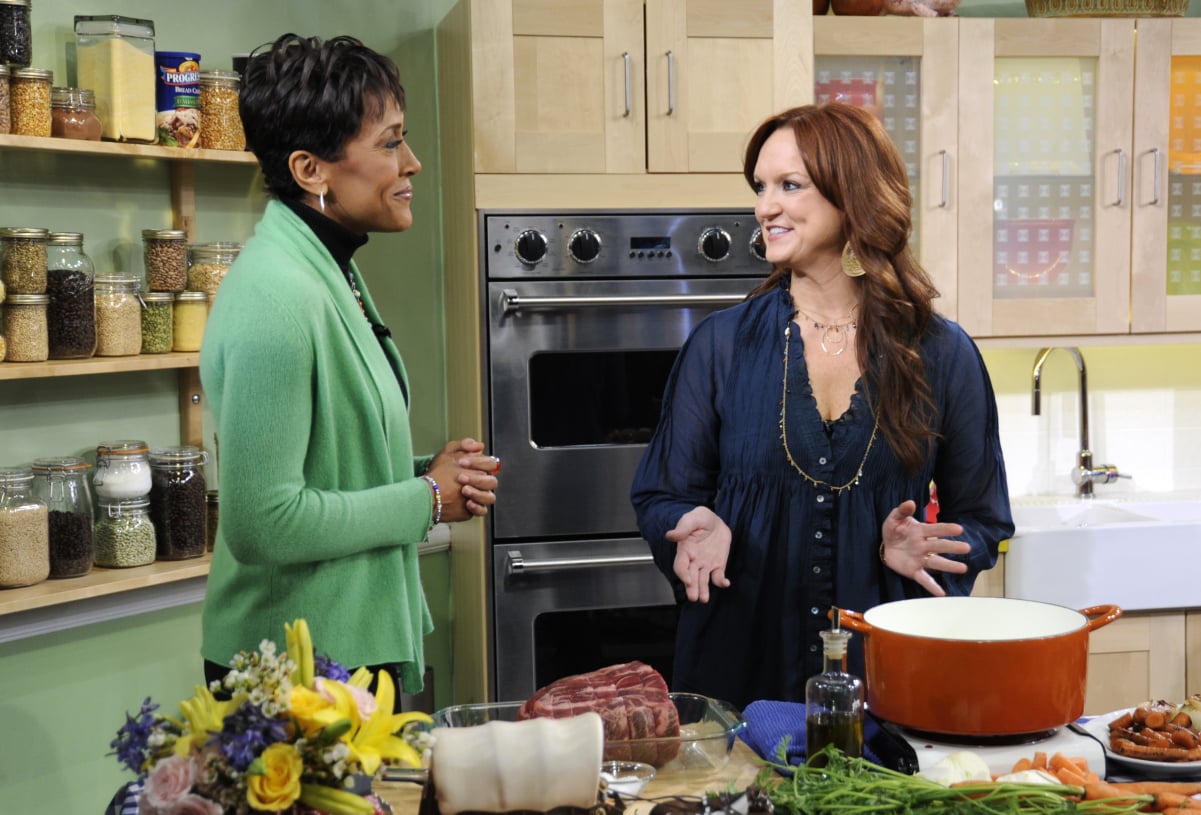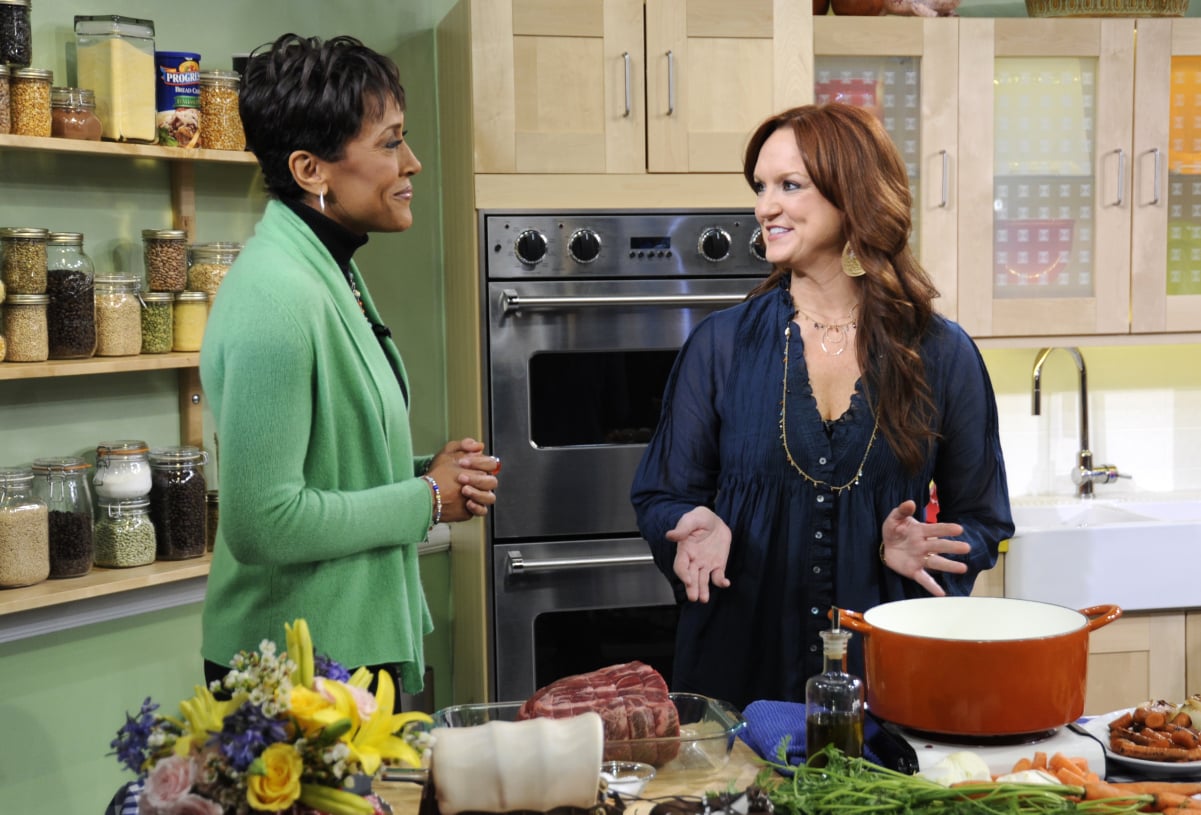 What you'll need to make Drummond's Pineapple Tacos
For this seriously delicious taco recipe (full recipe and instructions here), you'll need skinless chicken thighs, salt and pepper, scallions, garlic, pineapple juice, hot sauce, honey, and tortillas.
For the accompanying pineapple slaw, the recipe calls for broccoli slaw, mayonnaise, chipotle sauce, and a zested and juiced lime.
Plus, have on hand pineapple wedges and cilantro leaves for your taco toppings.
Putting together these tangy tacos
To make this flavorful dinner happen, the vegetable oil is heated in a large pan and the chicken is browned for about two minutes per side. The garlic and scallions are added and also cooked, being careful not to burn them ("shake them around the pan and make sure they get in there," Drummond says).
The juice, hot sauce, and honey are stirred and then the Food Network star notes that it "gets poured all over the chicken, and the garlic, and the green onions…the flavor, it is everywhere!"
Now's a good time to warm the tortillas in the oven, while you prepare the slaw. The mayonnaise, chipotle sauce, lime zest and a portion of the juice ("that'll add a nice tang") are mixed and tossed with packaged slaw ("there is nothing like a bag of ready-made broccoli slaw").
Continue simmering the sauce the chicken had been cooking in ("I'm going to turn the heat on the lowest setting just to make sure that sauce keeps reducing and it gets nice and thick").
Slice the chicken and serve the tacos on the tortillas, along with the pineapple wedges, the broccoli slaw, the cilantro if using, and some of that reduced, thickened chicken thigh sauce.
Drummond's fans give her Pineapple Chicken Tacos a big thumbs up
That combo of spicy, sweet, and tangy clearly struck a chord on the Food Network site, where fans sang the recipe's praises.
"Just made this for dinner," said one reviewer. "It's fantastic! Full of flavor, fast to prepare and the perfect amount for two."
Another home cook issued a warning to anyone who's not a big fan of too much heat in their food: "Excellent. Chipotle sauce is spicy, so go easy [i]f you don't like too much heat."
Making a few alterations, another fan switched up the chicken part used and a slaw ingredient: "Loved it! Had to use regular coleslaw mix and chicken tenders because that's what I had on hand but the combination of flavors was awesome! Will be in my regular rotation for sure."
"We loved how the sweet of the pineapple played off of the smoky chipotle and the bright cilantro. Another keeper from Pioneer Woman," said another fan.
When you've got to have your taco fix, make The Pioneer Woman's easy, breezy, tart, and tangy Pineapple Chicken Tacos.