'The Pioneer Woman' Star Ree Drummond Says This Child's Her 'Best Eater' — and Here Is the 4-Ingredient Recipe They Love
The Pioneer Woman host Ree Drummond is known almost as much for her family as for her food. During the coronavirus (covid-19) pandemic, her kids Alex (and husband Mauricio), Paige, Bryce, Jamar, and Todd were either helping film her popular Food Network show, or they were eating the food she kept churning out of their kitchen.
Drummond opened up in one of her cookbooks about which of her children is what she termed "her best eater." Here's what she meant and the Drummond kid that lives up to the title.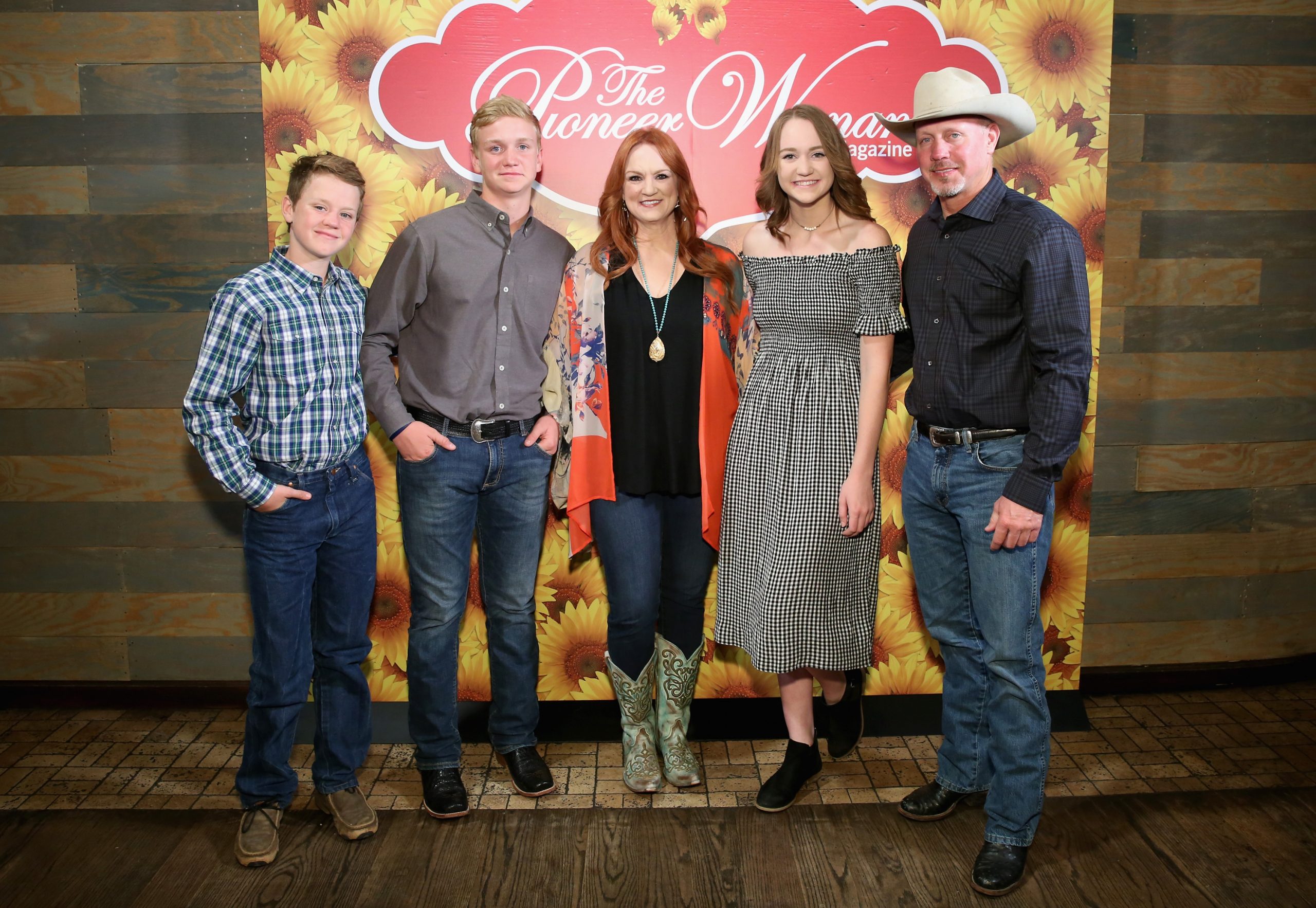 Drummond's 5 kids are the apples of her eye
In the television personality's latest cookbook, The Pioneer Woman Cooks: Super Easy, Drummond took the opportunity to look back at her first book, Recipes from an Accidental Country Girl, released over 10 years ago. And she got a little nostalgic.
"I wrote my first cookbook in 2009 when I was just barely out of my 30s and the kids were all tiny," she wrote in her new book. "Our lives revolved around the ranch, where we homeschooled and the kids helped Ladd work cattle. Things didn't stay that way! My kids got older and taller, and one by one, they've been leaving the nest for college and beyond."
The Food Network star says her son Bryce loves vegetables more than any of her other children
It was in her 2019 cookbook, The Pioneer Woman Cooks: The New Frontier, that Drummond talked about her son Bryce's unmatched palate for good food.
"Bryce is my third child — the only baby I gave birth to without the assistance of medication — and has dimples that kill my heart daily," she wrote. "He also happens to be my best eater and has always inhaled green vegetables like they were Sour Patch Kids."
In the cookbook, she featured a recipe that's a "favorite" of Bryce's: Drummond's broccolini: "It'll immediately be yours, too, once you give it a try. The mixture of butter, lemon, and soy is curiously delectable!"
How to make Drummond's broccolini
Drummond explained the "mystery" of broccolini and its appeal in her cookbook: "In everyday eaters' terms, broccolini is everything that's wonderful about regular broccoli, but with long, tender stems, delicious leaves, and almost zero prep time." Basically, it's broccoli's sweeter, milder cousin.
The Food Network star's recipe is incredibly easy to put together. All you need are three tablespoons of salted butter, a pound of broccolini, one lemon, and two tablespoons of reduced-sodium soy sauce.
Drummond's dish starts out in "a large nonstick skillet." Allow the butter to melt over medium heat. The broccolini is added and tossed in the butter for a minute. Now, the lemon is zested and the cook suggests zesting it "right into the pan." The soy sauce, juice from the lemon, and just a little more butter are added, and it's all tossed together. That's it.
Give broccolini a try and maybe it will become your favorite side dish as well!