'The Pioneer Woman' Star Ree Drummond's Very Veggie Soup Is a Creamy, Cozy Bowl of Comfort
'The Pioneer Woman' star Ree Drummond's Very Veggie Soup may become your new favorite cup of soup. Here's how to make it!
Chicken noodle soup is a classic cold-weather soup to many. But The Pioneer Woman star Ree Drummond's Very Veggie Soup might just become your new favorite seasonal recipe. Filled with hearty vegetables and warming spices, it's exactly what the dropping temperatures call for.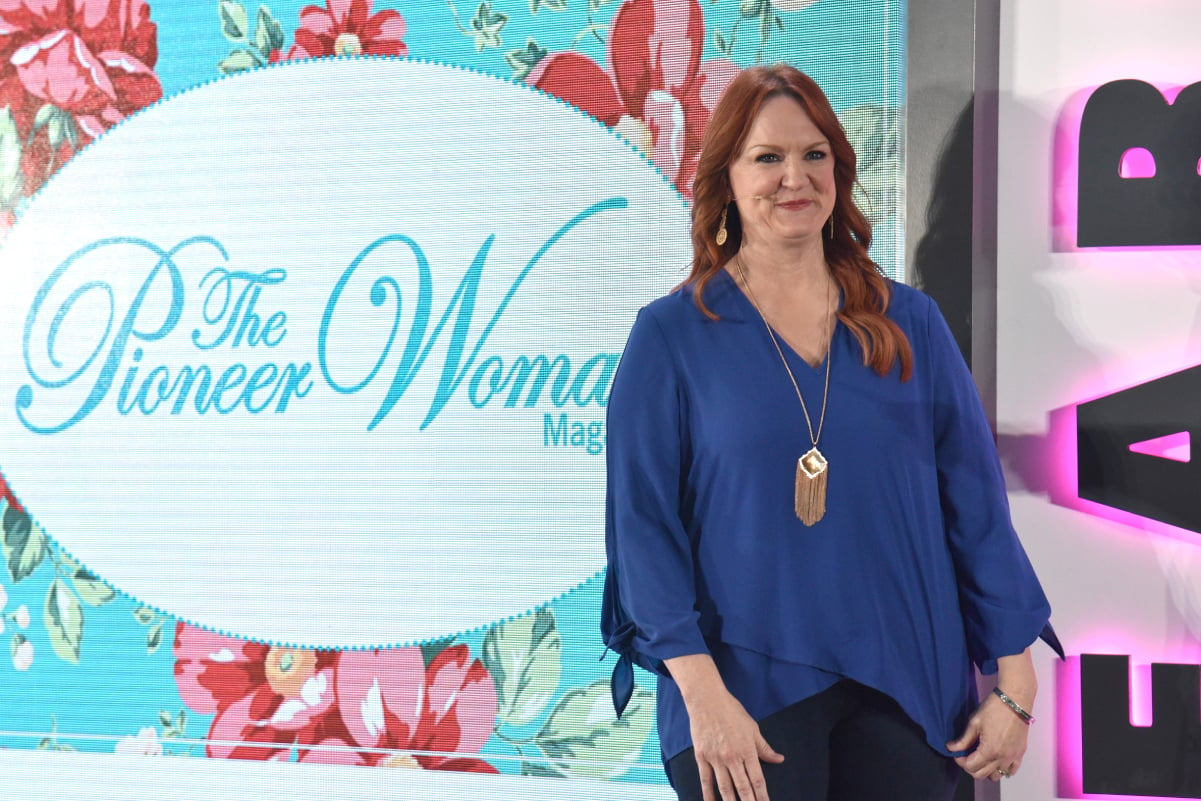 Drummond's Very Veggie Soup really is teeming with vegetables
The Food Network personality's veggie soup (full ingredient quantities can be found on the cable channel's website) may become the cup of soup you look forward to most. It's simmered then blended for a satisfying bowl of goodness.
For this recipe, you'll need butter, carrots, parsnips, garlic, turnips, onion, rutabaga, ginger, ground allspice, ground coriander, salt, pepper, chicken or vegetable stock, fresh thyme, vegetable oil, shallots, and fresh parsley.
Drummond is a former vegetarian who clearly still enjoys occasional plant-based fare, explaining on her Pioneer Woman blog that in her meat-free college days at the University of Southern California, she "subsisted on vegetables, pasta, cheese, tofu, and coffee Häagen-Dazs. More than that, I always had the VEGETARIAN card to whip out at parties and get-togethers, just in case I ever felt like I needed some added identity. It worked just fine. And I kept it up through all my years at U.S.C."
How to make Drummond's nourishing soup
In a pot, melt the butter, and add the diced onions, the peeled and chopped root vegetables, ginger, and garlic ("whole garlic cloves," Drummond notes in the Food Network video for the recipe). Stir the vegetables to "coat them in the delicious browned butter mixture."
Two cartons of chicken broth are added ("You can also use veggie broth if you want to keep it truly vegetarian"), followed by the allspice, coriander, and thyme. Bring it to a boil, cover, and lower the mixture to a simmer, allowing it to cook for about 20 minutes or until "the vegetables are totally soft."
Drummond now calls for frying "very thinly sliced shallots" in about a cup of vegetable oil, "to serve over the top of the soup." Remove the shallots from the oil once they're golden brown and drain on paper towels ("Absolutely incredible topper for soup").
Remove the thyme sprig from the mixture and now it's time for the magic of the immersion blender, although Drummond makes clear, "You don't have to purée it; you can keep it pretty chunky but in the fall, I just love puréed vegetable soup. In the fall, I just love any soup, to be honest." Be sure to turn off the stove and then carefully blend the soup.
The puréed soup results in a golden, tawny blend that is irresistible. "This soup is pretty rich and filling, so a little goes a long way," Drummond said. The parsley and fried shallots are sprinkled on the soup ("They're so light that they just hover on top") for a gorgeous decorative, not to mention crunchy, effect.
Reviewers agreed that the soup is what the season needs
Drummond's fans were wowed by her Very Veggie Soup and its hit-the-spot scrumptiousness.
"Great flavorful soup! Perfect for fall, going to be having this a lot! Just fantastic!," said one home cook, while another added, "This soup is absolutely delicious! I added seasoned salt and some garlic powder after I puréed the soup. Served it with grilled ham and cheese sandwiches. Will definitely make it again!"