'The Politician': Ryan Murphy Wrote Hadassah Gold With Bette Midler in Mind
Season 2 of The Politician has been on Netflix since June 19, and, if you haven't already binged the entire season, you have yet to witness Judith Light and Bette Midler in all their glory steal the spotlight. The two boast palpable on-screen chemistry that oozes from the television. They immediately feel like two friends who have been confidantes since they could remember; trust, understanding, and compassion define their relationship.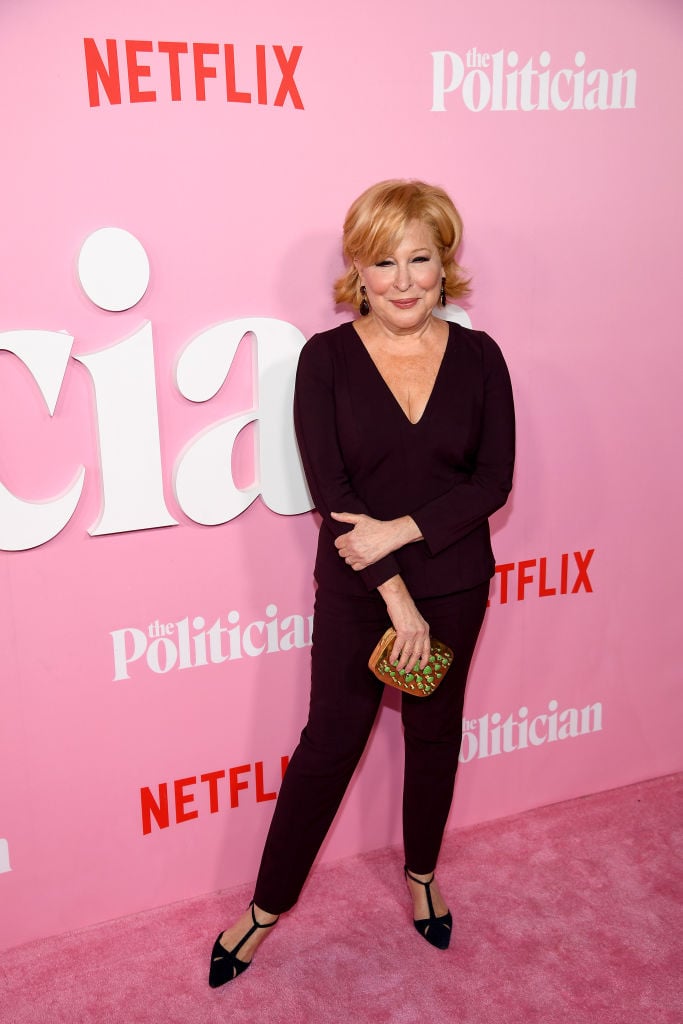 No matter how many times Hadassah Gold (Bette Midler) raises her voice over some new earth-shattering dilemma. No matter how many times the two bicker or bump heads, one sentiment always subsists beneath the surface: love. And, who better than Bette Midler — The Divine Miss M — to take on a character who loves loudly and shows appreciation with an undying comedic flair? A teardrop here, a smile there, a crazed scream there…Midler is as fresh as ever, still packing all the fire and fervor akin to her famous run of '80s flicks. 
It should come as no surprise that Bette Midler seems like a perfect fit; Ryan Murphy did write the character with the actress/singer in mind. 
Ryan Murphy on 'The Politician,' Haddasah Gold, and Bette Midler 
Speaking about The Politician, back in 2019, when what was to come for Midler and Light remained unknown, creator Ryan Murphy talked about writing Hadassah Gold and Judith Light. He told The LA Times: 
We wrote this part for [Judith] without knowing if she could do it…And we started writing Hadassah with Bette in mind because I always wanted to work with her. Brad, Ian and myself loved Bette's reign of terror at Disney in the '80s — the 'Big Business' and the 'Ruthless People.' They're both fantastic."

The LA Times
Bette Midler brings back the iconic film shtick that fans love her for. If you love Midler in The Politician, and you have yet to see her in Ruthless People and Big Business, you're missing out
Bette Midler's '80s comedy roles
In Ruthless People, Midler portrays an overbearing kidnapee; her husband (Danny DeVito) ignored her kidnappers' demands, for he doesn't want her back!  Let's just say, she keeps up with her fitness videos while shackled in the basement to lose weight. 
In Big Business, the Divine Miss M plays two sets of twins — each given to the wrong parents at birth. Thus, Midler takes on the hot-shot NYC socialite and a girl from a small farming town (all at the same time). 
The woman known for her ballads is also (and has always been) known for her hysterical unpredictability and quick tongue. When it comes to delivering just enough sass or spying on a potential partner in crime, she's theatrical but not melodramatic. She's over-the-top but not unrealistic. 
She's a hoot with a heart — in many many roles. The Politician is just one of Midler's most recent turns in a comedic space that begs you to be just as vulnerable and soft as you are sardonic and slick.