The Primary 'Black Widow' Villain May Still Be Alive at the End of the Film
While Mulan and other notable films have rerouted course, choosing to premiere on streaming platforms like Disney+, Amazon, Hulu, and more, Marvel Studios is sticking to its original plan when it comes to Black Widow. The Avengers: Endgame prequel is still slated to premiere in theaters, as those behind the film are likely expecting a blockbuster triumph.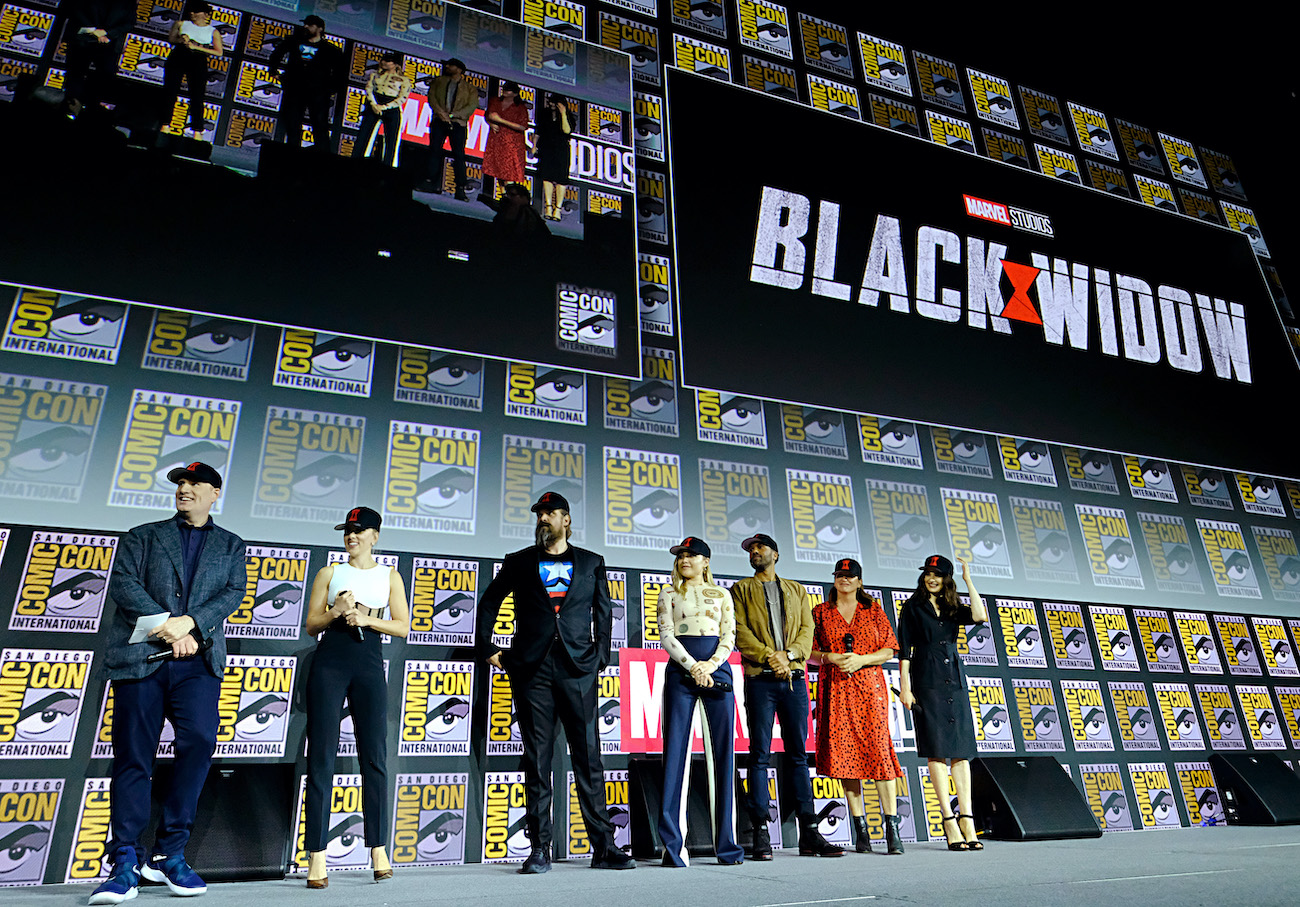 Based on available information, the film will feature Taskmaster as the primary villain. Rumors suggest that O-T Fagbenle will be the man behind the antagonist. As for Taskmaster, he poses a severe threat to Natasha. Romanoff's combat prowess and superhuman reflexes will be put to the test against Taskmaster's photographic reflexes, limited superhuman speed, physical movement prediction, and more. Simply put, the hand-to-hand combat sequences may be the Marvel Cinematic Universe's best yet. 
Scarlett Johansson will likely bid the MCU farewell following the prequel since her character is no longer alive in the present timeline. However, rumor has it that Taskmaster is here to stay and may play a significant role in the Disney Deadpool movies that have yet to surface. 
Deadpool will reportedly face Taskmaster in future Merc With a mouth installments
Well-known Marvel and DC insider Mikey Sutton recently took to his scoop site GeekosityMag to reveal his latest intel. And, according to his inside sources, Black Widow may not be the only hero to face off against Taskmaster. He said: 
Where Deadpool will end up remains to be seen as development is early. Nevertheless, sources tell me that Taskmaster will meet and fight Deadpool in his first MCU movie. And it will be the beginning of a twisted friendship between the two, something that is going to evolve throughout the franchise.

Mikey Sutton / GeekosityMag
According to Sutton, Deadpool and Taskmaster will start off on opposite sides. Yet, their relationship will transform across time, becoming something quite complex — and possibly something a bit morally gray for a universe often bound to its black-and-white, good vs. evil standards. 
Taskmaster and Deadpool will thrive under an R-Rating 
Not to mention, given that Deadpool will likely still claim his R-rating (appeasing fans of the Merc With a Mouth), Taskmaster will be a bit raunchier outside the PG-13 Black Widow, according to Sutton. 
If Disney chooses to go down the R-rated path — allowing Deadpool to continue on in all his mature-themed glory — Taskmaster's presentation will likely adapt in-tandem. Such a course of action would presumably lead to an adult-themed frenemy dynamic between two masked combat pros.