'The Prom': All About Meryl Streep, James Corden, Nicole Kidman, and Andrew Rannells' Characters
The upcoming Netflix movie musical The Prom — based on the recent Broadway production of the same name — will feature A-listers Meryl Streep, James Corden, Nicole Kidman, and Andrew Rannells. 
The show will follow four Broadway stars (almost has-beens) on a PR mission to improve their narcissistic public reputations. The four Broadway stars — two following negative reviews of their recent theatrical premiere — head to Indiana, coming to the aid of a lesbian teenager facing exclusion from her prom.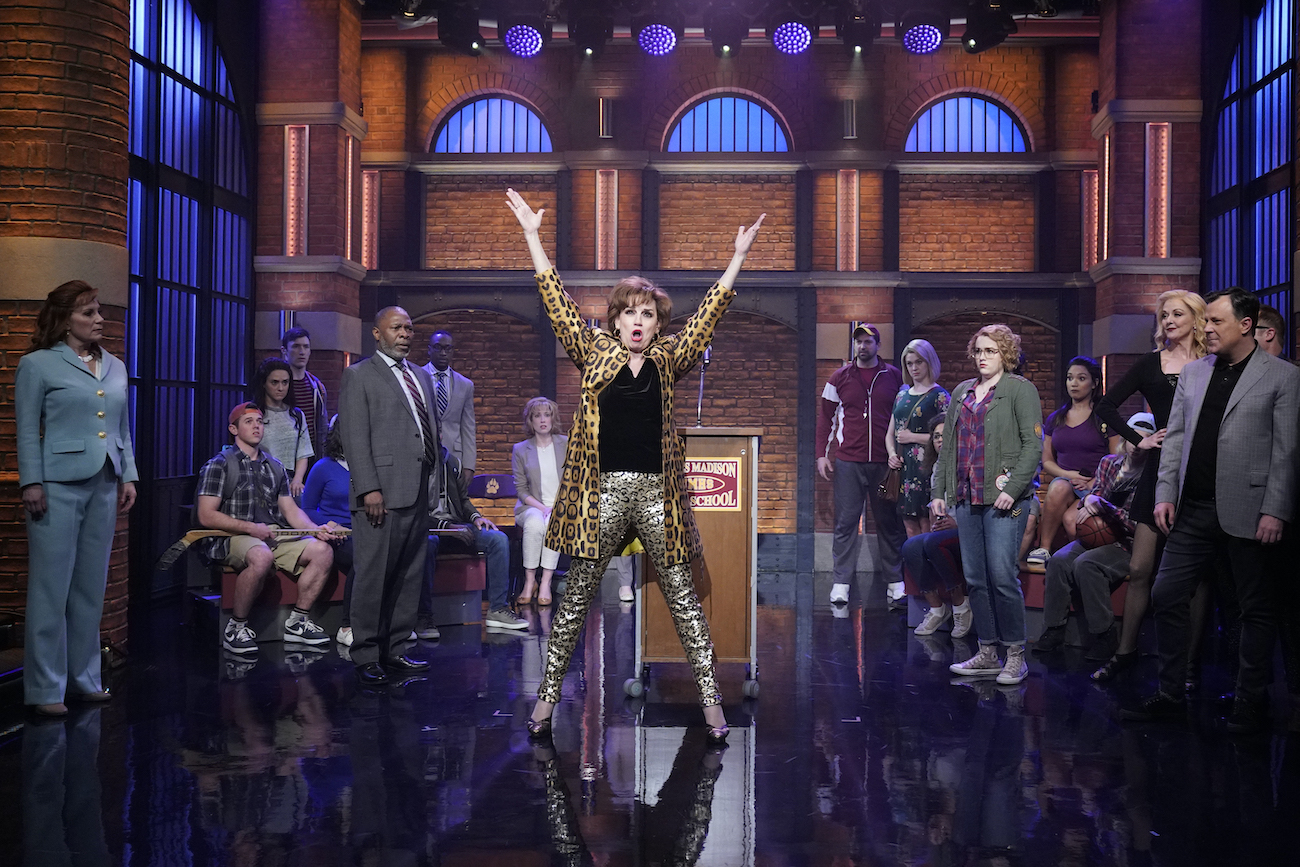 The New York City liberals come up against small-town conservatives who fail to understand their wrongdoing. Yet, can they overcome their self-serving tendencies to focus on this young girl in need, or will they remain fixated on their own glamour and creative brilliance? The task will be harder for some than others, and Streep's character is destined for a difficult time (if the movie follows the Broadway production).
[possible mild spoilers for 'The Prom' movie] 
Meryl Streep as Dee Dee Allen
Meryl Streep will play Dee Dee Allen — a fading Broadway star with a couple of Tony awards to her name. After appearing as Eleanor Roosevelt in a flop musical with Corden's character, she needs some good press. Critics recently tore up the production, noting the failure of the woman behind the character, as much as the failure of the character and the production itself.
RELATED: Famous Broadway Musical Roles That Demand a Triple Threat
Dee Dee Allen is a little full of herself — a little tethered to the materialistic world, and all too easy to fall in love with. She sings about her days as Belle in Beauty and The Beast, claiming to understand "furious townsfolk" as a result. She's a bit disconnected from the real world, as she has become enclosed in the bubble that is "celebrity." 
RELATED: The Best Broadway Jukebox Musical for '50s and '60s Fans
James Corden as Barry Glickman 
Barry Glickman is a flamboyant and high-energy male with a heart of gold. He is just as excited about the idea of going to prom as the character he is trying to help. His intentions remain pure. Even though he is Indiana for selfish reasons, he is one of the first to develop a sincere emotional attachment to the young protagonist he comes to help. 
Nicole Kidman as Angie Dickinson
Nicole Kidman plays a Broadway star who also boasts some solid dance moves; she's been vying for the leading role in Chicago for quite some time, but she can't seem to snag the creme de la creme of the jazz musical. She teaches the young protagonist how to keep her head high, how to take control of a moment, and how to turn her emotional weakness into power…all in a song about giving life a little "zazz." 
Andrew Rannells as Trent Oliver
Andrew Rannells' character — though not always as front and center as Glickman and Dee Deel Allen — boasts a significant narrative purpose. He teaches the young folk about what it means to accept others for who they are. He teaches them about the hypocrisies inherent to accepting some religious doctrines while ignoring others.