What Is 'The Queen's Gambit' Star Anya Taylor-Joy's Ethnicity?
Before 2015, no one knew who Anya Taylor-Joy is. That year, the actor starred in the horror movie The Witch. And in the years that followed, she's continued to gain notoriety, starring in hits movies such as Split and Emma. Now Taylor-Joy is officially on the rise, and fans are beginning to wonder what the star of Netflix's The Queen's Gambit considers her ethnicity.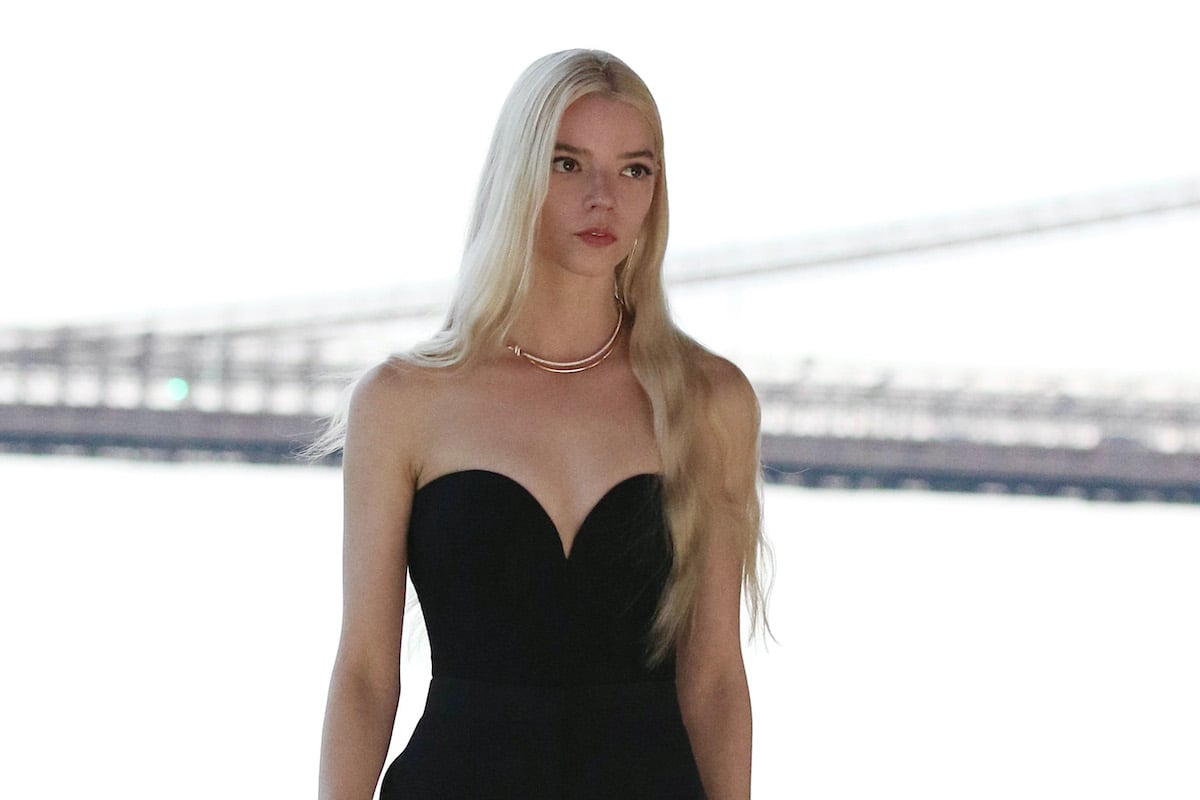 Anya Taylor-Joy is the award-winning star of 'The Queen's Gambit'
From 2015 to 2019, Taylor-Joy appeared in a wide range of movie projects. She played the titular character in the 2016 sci-fi thriller Morgan, co-led the dark comedy Thoroughbreds, and reprised her Split role for 2019's Glass. But during the pandemic, she found a whole new level of fame. And no, we're not talking about the critical and financial bomb that was 2020's The New Mutants.
Thanks to her role as chess prodigy Beth Harmon on The Queen's Gambit, Taylor-Joy is as popular as ever. She even won both a Golden Globe and Screen Actor's Guild Award for the series. But The Queen's Gambit isn't Taylor-Joy's first foray into TV. She previously played main roles on both Peaky Blinders and The Dark Crystal: Age of Resistance in 2019.
RELATED: MCU: The 1 'New Mutants' Character Who Deserves Salvation in the Movies
But what is the actor's ethnicity?
Now Taylor-Joy is gaining a whole new following on The Queen's Gambit, fans want to know more about the star's personal life. Naturally, that includes her ethnicity. In fact, Taylor-Joy joked about it herself in her recent hosting gig on Saturday Night Live.
"Now that you're hearing my accent, you may be surprised to know I was born in Miami, raised between Argentina and London, and my first language is Spanish. So legally, my ethnicity is fashion week."
Indeed, the actor was born to a Scottish-Argentinian father and British-Spanish mother in Miami on April 16, 1996. Her family eventually moved to Buenos Aires, where they lived until Taylor-Joy was six years old. From there, she spent her childhood in London and moved to New York as a teenager. Despite her English upbringing, Taylor-Joy considers herself a Latina.
"I come from many different places, but I think my warmth and my outlook on life are from Argentina. I'm very grateful for that part of my history. I feel very proud to come from Argentina," she said, according to Newsweek.
RELATED: 'Mad Max' Spinoff 'Furiosa' Stars a Marvel Superhero, a DC Supervillain, and a Modern Horror Icon
Anya Taylor-Joy's next project is this fall's thriller 'Last Night in Soho'
Riding high on The Queen's Gambit, Taylor-Joy is wasting no time on her next project. In fact, she's returning to the big screen in October 2021 for Last Night in Soho, a new psychological thriller directed by Edgar Wright (Shaun of the Dead, Baby Driver). Taylor-Joy stars opposite Thomas McKenzie (Jojo Rabbit).
Beyond that, Taylor-Joy will reunite with The Witch director Robert Eggers for The Northman. She'll join an ensemble cast that includes Alexander Skarsgård, Nicole Kidman, Ethan Hawke, Willem Dafoe, and Björk. In addition, she seems open to The Queen's Gambit Season 2. But fans shouldn't get too excited, as nothing official has been announced just yet.