'The Real World: Hawaii': Former Castmate and 'The Challenge' Competitor Said 'Mini Reunion' is Coming
Amaya Brecher was a roommate on 'The Real World: Hawaii,' and she also competed on MTV's 'The Challenge.' On Twitter, she told a fan that a huge reunion special likely won't happen for her 'Real World' season, but a 'mini reunion' likely will. Here's what she said.
Fans of The Real World experienced a real treat with the Homecoming season. The reality series brought back the original cast from the first season ever of The Real World. And it looks like it won't be the last time we get a reunion of this magnitude. A former Real World star and a contestant on MTV's The Challenge said a "mini reunion" is coming to please fans of The Real World: Hawaii.
Will there be another 'Real World Homecoming'? Fans loved the New York season
No one expected The Real World to return. While some contestants from the series still appear on MTV's The Challenge. The Real World feels like a reality TV relic of the past. And when fans caught wind the original cast was slated to come back to the home they originally filmed in, they were ecstatic.
NBC News reminds us the first season of the show filmed in 1992. Seven young adults between the ages of 19 and 26 lived in a New York home together, and the production team caught it all on film. Kevin Powell, Norman Korpi, Heather Gardner, Julie Gentry, Andre Comeau, Rebecca "Becky" Blasband, and Eric Nies were the original contestants.
"What surprised me most was how quickly the same rapport was there," executive producer Jonathan Murray said, according to USA Today. "It was like those almost 30 years disappeared the way this group took up life together again. The essence of who those people were, it's still there. They're just a little more experienced."
So, will fans get another season of Homecoming? Paramount+ still has to make that call, but fans are assuredly in favor.
Castmate from 'The Real World: Hawaii' and MTV's 'The Challenge' talked of a reunion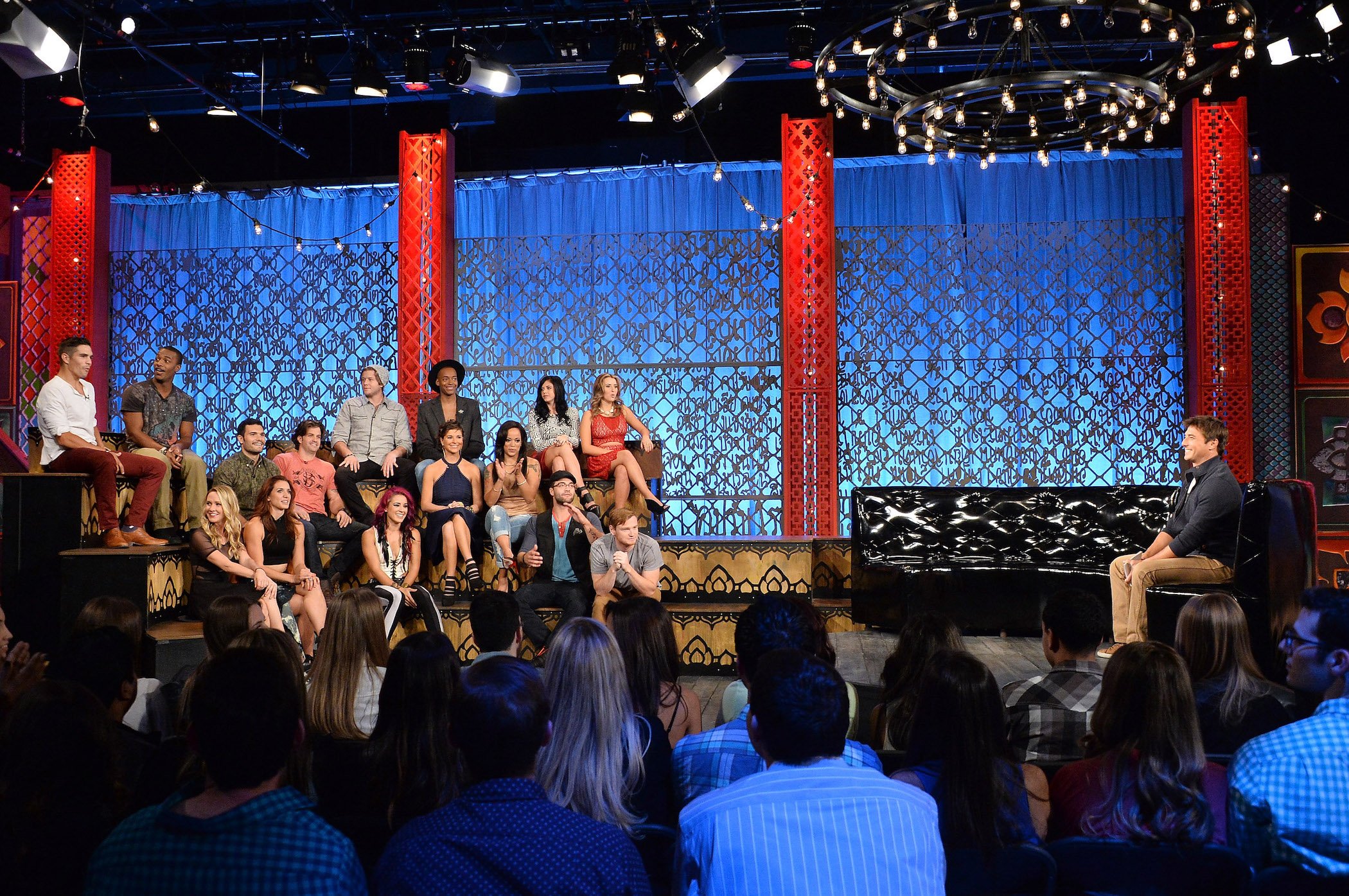 It looks like The Real World Homecoming might happen again, but this time, with a different season of the show. Amaya Brecher was one of the roommates on The Real World: Hawaii. She later went on to compete on MTV's Real World/Road Rules The Challenge: Battle of the Sexes. And she's still active on Twitter today.
A fan took to Twitter to ask Amaya about a possible reunion special for The Real World: Hawaii. Considering Teck Holmes and Ruthie Alcaide both competed on The Challenge: All Stars in 2021 and also were originally cast in the Hawaii season, it's certainly a concept fans would love to see.
"We were approached," Amaya confirmed. "I don't really see it happening, though. There are a lot of logistics at play. Never say never, but maybe never?"
That's not the end of the conversation, though. Amaya added a winking smiley face at the end of her tweet. She also noted, "You may, however, see a mini reunion soon."
Amaya Brecher also talked about joining 'The Challenge: All Stars' cast
Many fans likely remember Amaya from her time on MTV's The Challenge and The Real World. While many would love to see her return for The Challenge: All Stars, she noted that's not happening.
"Before anyone asks: I was asked and said 'no' to doing the second season of #challengeallstars," she tweeted. While fans won't see her compete, she did verify season 2 of All Stars is happening, and she seems to have some intel on who fans might see next.
"But, yes, there is going to be a whole new crop of your favorites competing on @paramountplus in the near future!" she added.
We're excited to see what's next for The Real World: Hawaii group if they really do meet up for a small reunion. We'll wait and see what happens!
Check out Showbiz Cheat Sheet on Facebook!