The Reason Nicole Kidman Won't Let Her Daughters Use Instagram Is So Relatable
Nicole Kidman and Keith Urban share two daughters—Sunday Rose Kidman Urban, 12, and Faith Margaret Kidman Urban, 9. And neither of them are on social media.
Kidman and Urban both have their own Instagram accounts, and according to the Oscar-winning actress, Sunday is "chomping at the bit" to make one too. But there's a relatable reason why Kidman won't let her.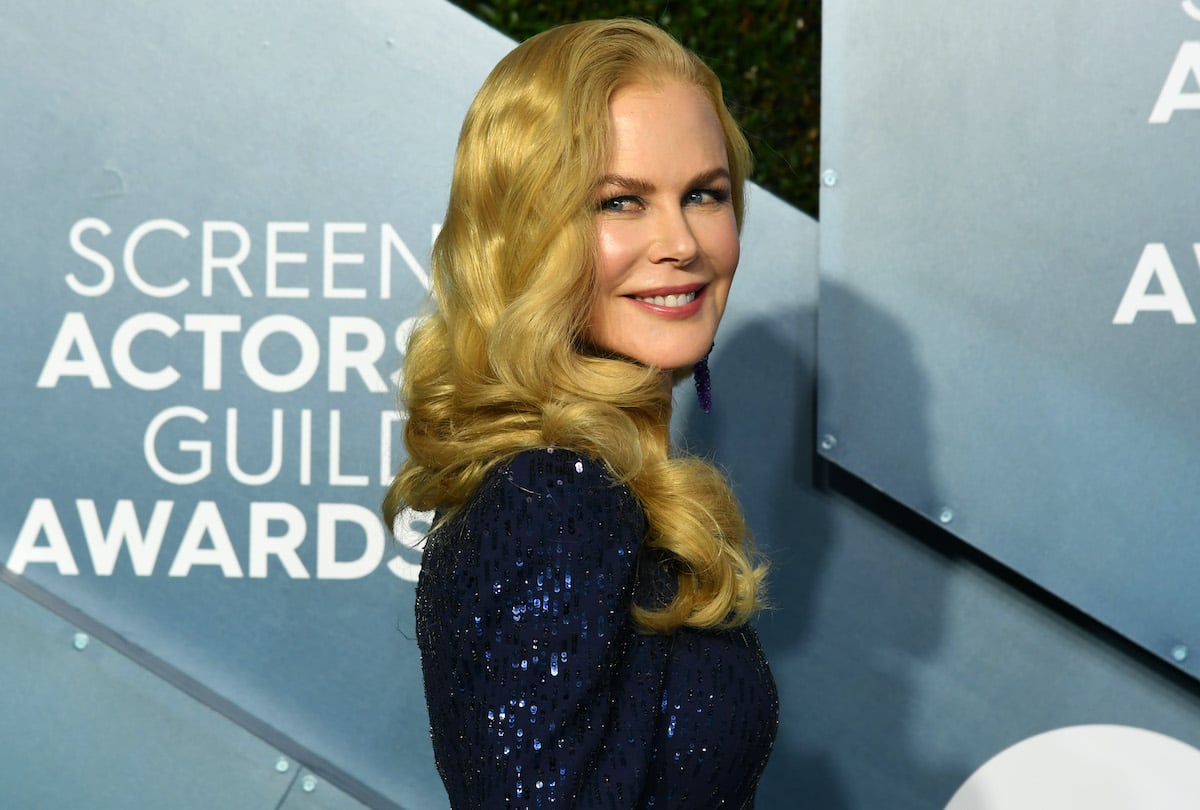 Nicole Kidman and Keith Urban keep their daughters' lives private
Kidman and Urban have always kept their family's life private. In an interview with ITV's talk show Loose Women on Oct. 27, Kidman explained why part of that privacy is keeping her kids off social media.
"Because I'm not very techie myself so it's very hard for me to monitor it and stay on it and not have them—I won't let them be on Instagram," she said. "I won't let them—you know and I have a 12-year-old right now who's chomping at the bit wanting to like get into all that and I'm like, 'No, no no.'"
"It's just that constant push/pull," the 53-year-old star continued. "I would say a lot of parents would say the same thing. Am I right?"
The Undoing actress and her country singer husband have actually kept their daughter's lives private from the very beginning. Faith Margaret was born in 2011 via surrogate, and the couple didn't share the baby news until after she was born.
"We just decided that this was our thing together," she told E! News at the 2011 SAG Awards. "It kind of just perpetuated itself, and so then at the end we just went, 'OK. We'll make an announcement.' [And] it protects her. And it protects everyone in the situation."
Are Nicole Kidman's kids with Tom Cruise on Instagram?
While Sunday Rose and Faith Margaret aren't allowed to be on Instagram, Kidman's two eldest children—Bella Kidman Cruise, 27, and Connor Cruise, 25, whom she shares with ex-husband Tom Cruise—both have their own accounts. And that makes sense, given that they're actual adults.
Bella has two Instagram accounts—one that's private, and one that's public that she uses to promote her art. Connor's account is also public, and he shares the occasional throwback photo of him and Bella.
Kidman is also extremely private about her relationship with Bella and Connor. For years, there have been rumors of a rift between the Big Little Lies star and her kids with Cruise, reportedly because of Bella and Connor's faith. (They are part of the Church of Scientology, like their father.)
In a 2018 interview, Kidman said of her eldest kids, "I'm very private about all that. I have to protect all those relationships."
"I know 150% that I would give up my life for my children because it's what my purpose is," she told Who magazine. "They are adults. They are able to make their own decisions. They have made choices to be Scientologists and as a mother, it's my job to love them."