The Romantic Story Behind Jack and Elizabeth's Wedding on 'When Calls the Heart'
Ask a Heartie to name the most romantic moments on When Calls the Heart, and there's a good chance that Jack (Daniel Lissing) and Elizabeth's (Erin Krakow) wedding will make the list. The season 5 episode where the mountie and the schoolteacher finally said "I do," was definitely a special one for fans. The moment was made even more touching by the way the two actors prepared for their on-screen ceremony. 
Erin Krakow and Daniel Lissing wrote Jack and Elizabeth's vows  
RELATED: Why the 'When Calls the Heart' TV Series Almost Didn't Happen
As Elizabeth and Jack, Krakow and Lissing weren't lacking for chemistry. The connection between the two seemed so real that some fans suspected they might be a couple off-screen as well. 
While there was no behind-the-scenes romance between the actors, Lissing and Krakow were friends. Before their characters' long-awaited wedding, the pair talked about the scene. Lissing revealed he had an idea to make the ceremony seem as authentic as possible. 
"Erin and I had sat down together… and I talked to her about the potential of writing our own vows, as Jack and as Elizabeth," he told Entertainment Tonight in 2018. "So we took that to the producers and they were like, 'Well, yeah, you guys know the characters better than anyone else does,' and so we actually wrote our vows."
Daniel Lissing said his 'When Calls the Heart' wedding felt real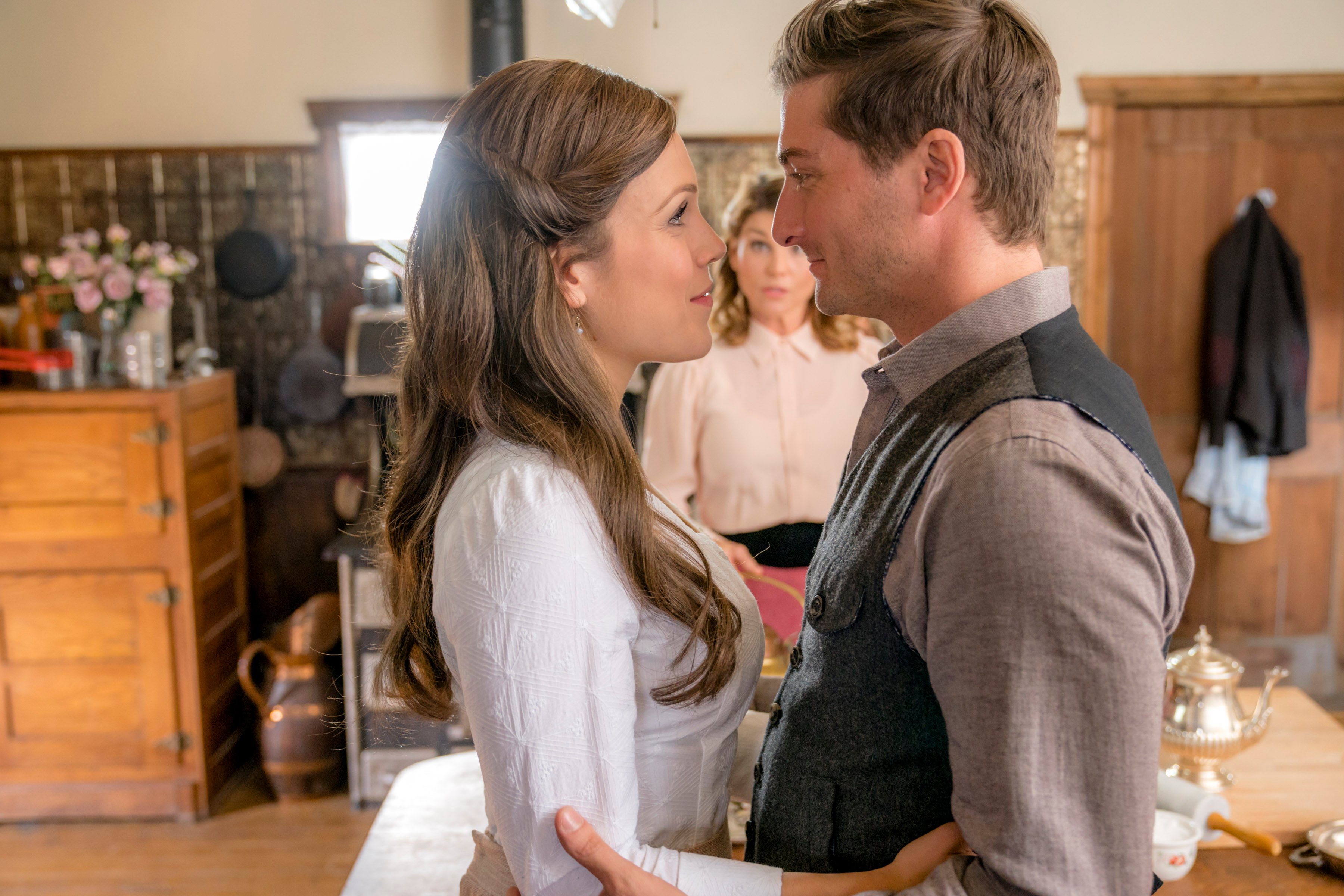 Lissing went on to say that writing Jack's vows was a way to demonstrate the strength of his character's relationship with Elizabeth. 
"I wrote Jack's vows and she wrote Elizabeth's, and there's that connection there," he said. "You can feel the love between these two characters, and Erin and I, as actors and as friends, have a lot of love for each other, so we really had each other's back through that whole scene."
In the wedding episode, Jack tells Elizabeth that her "happiness is the only question I want to spend my life answering. Your heart is the only flame I will endeavor to keep alight." Elizabeth tells Jack, "You're my shoulder to cry on my favorite to dream with and my greatest surprise. I'd offer you my heart, but the truth is, you've had it for quite some time now."
Not only did the two actors pen their own vows, but they decided to embrace another wedding tradition: The groom would not see the bride in her dress before the ceremony.
Lissing said when he saw Krakow walk down the aisle in a wedding dress, he had an emotional reaction.
"I was like, 'Wow, Erin, you're a beautiful bride,'" he recalled to ET. "As I saw her walking down the aisle, it felt very real," he added.
Daniel Lissing recently had a real-life wedding of his own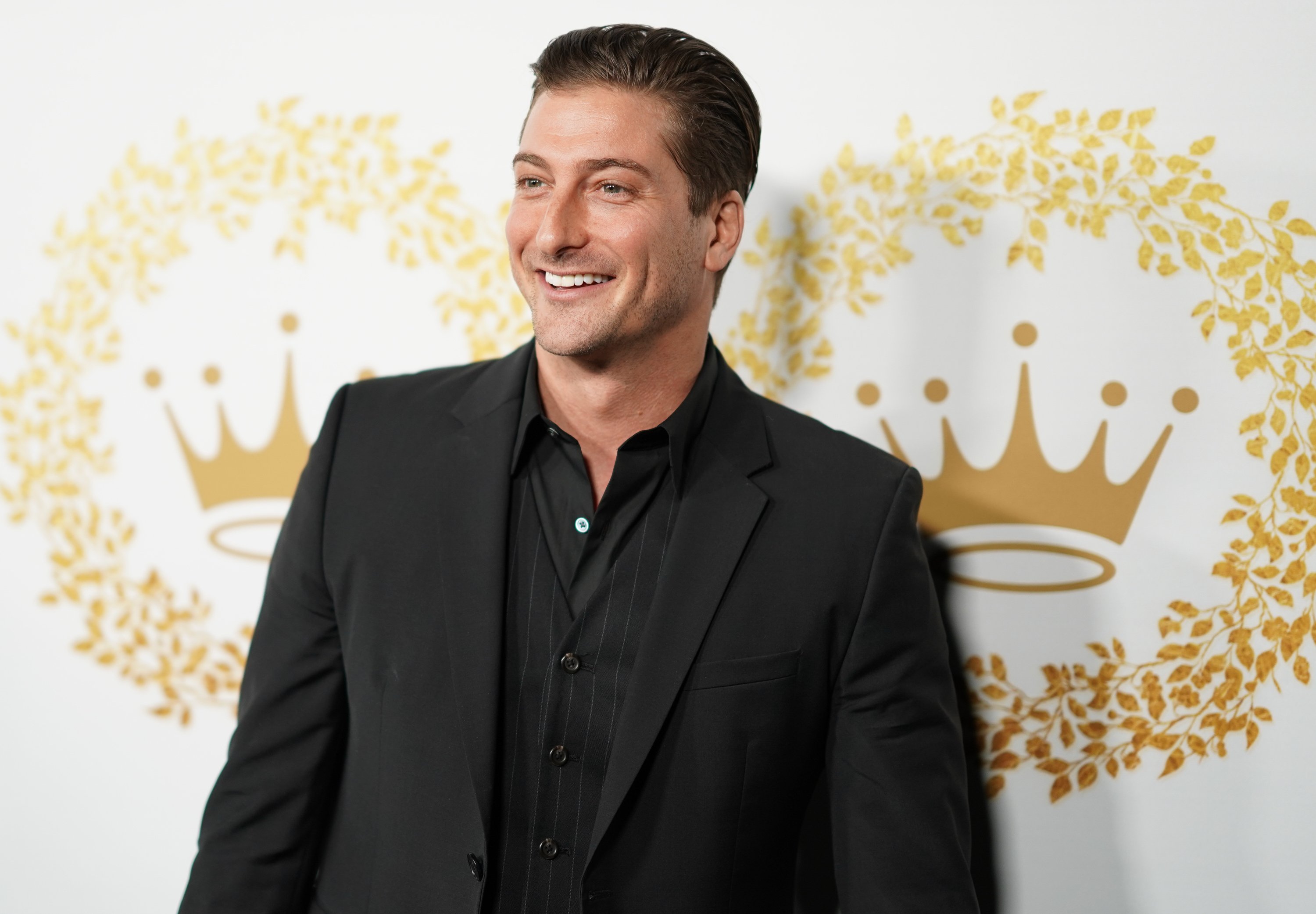 Roughly two years after getting married on When Calls the Heart, Lissing said "I do" for real when he wed his girlfriend Nadia. The pair tied the knot in California in 2020, the actor told ET in June. 
The happy day came after the couple had to change their original wedding plans due to the coronavirus (COVID-19) pandemic. Instead of the large celebration in Bali they were planning on, he and his bride had an intimate ceremony with two friends as witnesses. He said they planned a larger celebration with more family and friends sometime in 2021.
"It was a pretty fast and easy decision to make," Lissing said. "When you've met your 'one,' you just want to start your married life together as soon as possible."