'The Sandman': Netflix Release Date and Trailer
TL;DR:
Netflix has set an August 5 release date for The Sandman.
The new series is based on a book by Neil Gaiman and stars Tom Sturridge as Dream.
The streaming service has also released a new teaser for the series.
Netflix's Sandman adaptation finally has a release date. The highly anticipated fantasy series drops August 5, the streaming service announced during its Geeked Week presentation on June 6. 
'The Sandman' hits Netflix on August 5 
The Sandman will hit Netflix on Friday, August 5. The 11-episode show – which Netflix describes as a "rich blend of modern and dark fantasy" – is based on a comic book series by Neil Gaiman. It follows the people and places affected by Morpheus (aka the Dream King) as he mends both the cosmic and the human mistakes he's made during his vast existence. 
"I am the king of dreams," Morpheus, who is played by Tom Sturridge, says in the just-released Geeked Week teaser. "Ruler of the nightmare realm."
When the series begins, the Dream King is finally free after being held captive for many years. He's returned to his kingdom, but things "are not as you left them," Lucienne ( Vivienne Acheampong), the Dreaming's librarian, tells him. "With you gone, the realm began to decay and crumble." 
'The Sandman' cast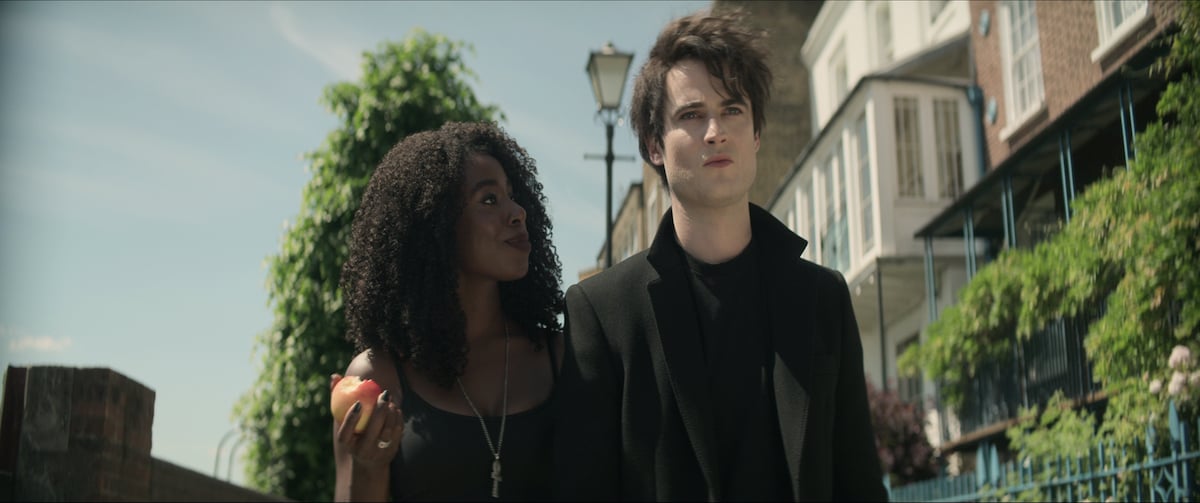 RELATED: Netflix Shows Off First Footage of 'The Sandman' Adaptation During TUDUM
In addition to Sturridge and Acheampong, The Sandman cast includes:
Kirby Howell-Baptiste as Death
Mason Alexander Park as Desire
Donna Preston as Despair
Gwendoline Christie as Lucifer
Jenna Coleman as Johanna Constantine
Boyd Holbrook as The Corinthian
Charles Dance as Roderick Burgess
Mark Hamill will provide the voice of Merv Pumpkinhead, as announced during Geeked Week. Other cast members include Joely Richardson, Niamh Walsh, David Thewlis, Kyo Ra, Sandra James Young, Razane Jammal, and Patton Oswalt. 
More Geeked Week news coming later this week 
The Sandman release date is hardly the only big news coming out of Netflix this week. On June 6, fans can also expect updates about Manifest, Locke & Key, The Midnight Club, Shadow and Bone, and more. News about upcoming movies, including The Gray Man with Regé-Jean Page, Chris Evans, and Ryan Gosling, and The School for Good and Evil is set for June 7. Announcements about animated series, games, and Stranger Things are coming later in the week.
For more on the entertainment world and exclusive interviews, subscribe to Showbiz Cheat Sheet's YouTube channel.
RELATED: 'All of Us Are Dead' Season 2 Officially in the Works – the Main Cast Returns for the Zombie K-Drama