The Scar on Padma Lakshmi's Arm and How It Changed Her Life
Find out how 'Top Chef' host Padma Lakshmi got the scar on her arm and how it's changed the course of her life.
Perhaps you've noticed it – the long scar that Top Chef host Padma Lakshmi carries on her right arm. Its appearance makes many wonder at its origin and what might have taken place to brand her skin in such a pronounced manner.
The model and author now speaks of her scar with pride, but Lakshmi didn't always view it that way.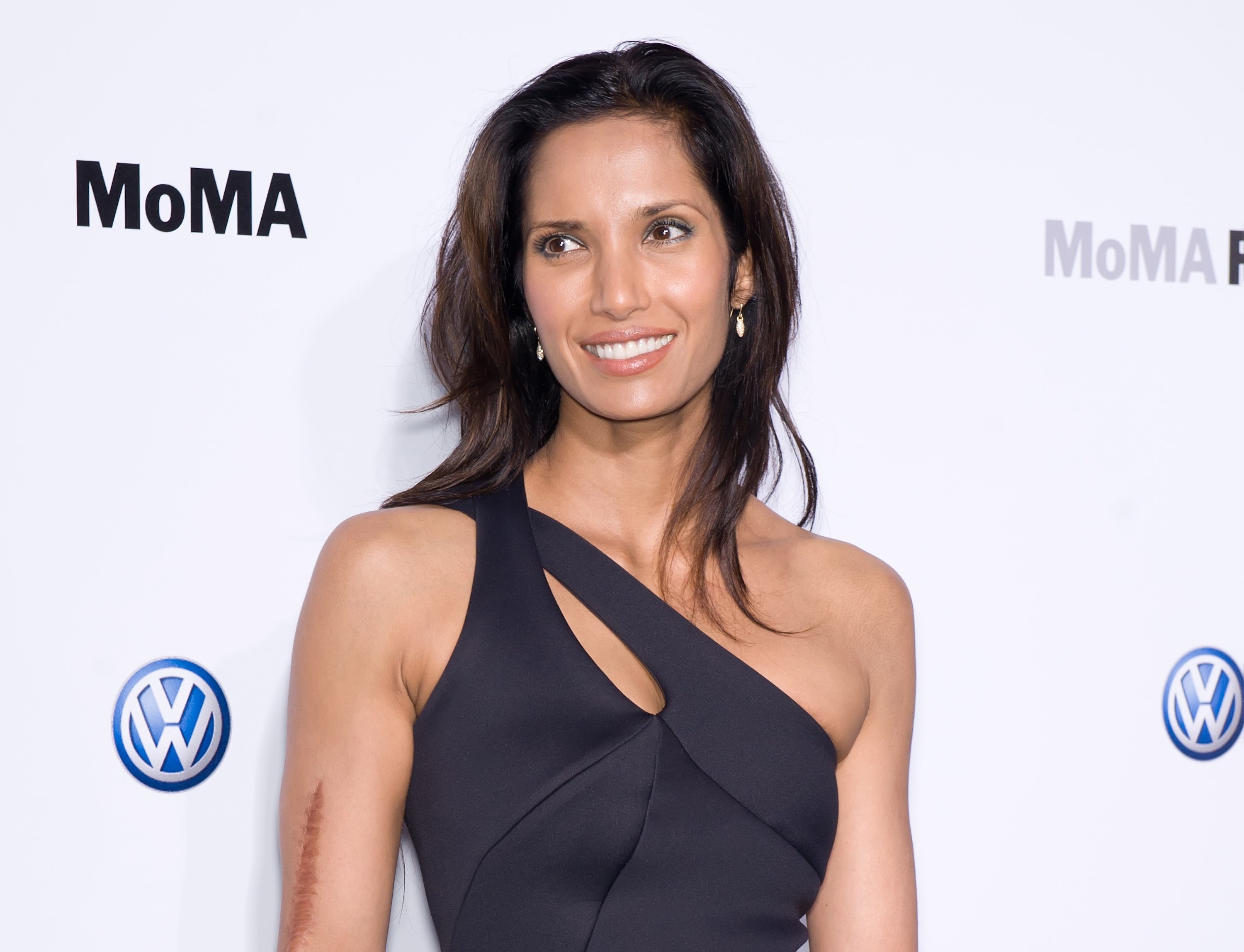 Lakshmi struggled with feeling like a faker
Because she's not a chef and doesn't have any training in the culinary arts, Lakshmi at first wasn't sure she belonged on Top Chef. She was chosen by Bravo because of her passion and curiosity for food.
"I think the biggest thing that moved the needle for me was to give myself permission to learn on the job and think, 'That's OK!,'" she said in a 2015 Jubilee talk. "On the first season of Top Chef, I suffered from impostor syndrome. I didn't have [restaurant cooking experience]. I thought, I'll just be a really good host."
It was when she overheard a Top Chef colleague talking about her that Lakshmi received the confidence she needed.
"Somewhere along there," she said, "and he probably doesn't even know it and we're friends, I heard [guest judge] Eric Ripert say to another chef, 'No, Padma has a really sensitive palate, like one of the most sensitive palates of anyone I've ever met!'"
"I held on to that. Any time I felt insecure or insufficient, which I did a lot on that set," she admitted, "all I had to do was rely on what I did know rather than what I didn't know."
How Padma Lakshmi's scar happened
In 1984, the host was severely injured in a car accident at age fourteen when the vehicle she was in suddenly began "flying off the freeway, then forty feet down the embankment."
When she woke up in a California hospital, she wrote in her memoir, "my right arm had been shattered, my right index metacarpal severed, and my left hip fractured. . . After my first surgery, I was left with the scar, thin and straight, on my right arm."
The scar, at first, wasn't noticeable. But "over the three or so years after the accident," she wrote, "I developed a keloid and the scar transformed into the gnarly caterpillar that today creeps up my right arm."
Lakshmi learned to love her scar
The mother of one shared in her memoir, Love, Loss, and What We Ate, that while modeling for famed photographer Helmut Newton, she experienced profound acceptance for something she felt made her defective. Newton's affirmation of Lakshmi, scar and all, opened up doors for her in the modeling world.
She confessed the existence of her scar to him before he began shooting photos of her for a significant campaign for Italian coffee products maker, Lavazza.
"Didn't they tell you about my scar?," she wrote. "The words barely escaped my mouth. "Yes, yes," he said, "but why have you erased a part of it? You've ruined the beauty of it."
Because of the renowned fashion photographer's celebration of Lakshmi's scar, "[m]y scar became adornment, like a string of pearls," she wrote. "Almost overnight, it had transformed from a stain into a sort of talisman, a source of power and confidence." Thanks to Newton's approval of her, Lakshmi began to be in demand for high-profile modeling jobs that previously hadn't wanted her.
The television host continued in her memoir, writing of her radical acceptance of her blemish. "It is so much a part of me. I wouldn't remove it even if a doctor could wave a magic wand and erase it from my arm. . . By facing the shame of my own body's disfigurement, I was able to liberate myself from that shame, and instead draw confidence from my scar."